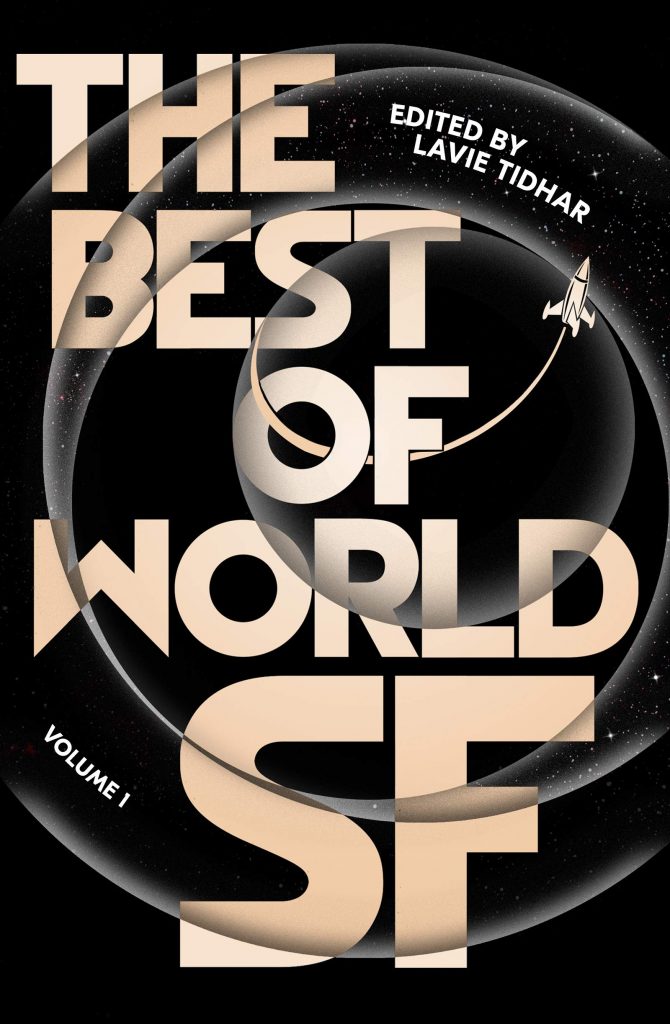 Announced late last week via Book Brunch and Tor.com, we wanted to share the cover and details for the upcoming THE BEST OF WORLD SF, VOLUME 1! Due to be published on April 1st, 2021, by Head of Zeus (via its Ad Astra SFF imprint), it's an anthology of 26 short stories, curated and edited by award-winning author Lavie Tidhar! Here's the synopsis…
Twenty-six new short stories representing the state of the art in international science fiction, selected by Lavie Tidhar.
The Best of World SF draws together stories from across the spectrum of science fiction – expect robots, spaceships and time travel, as well as some really weird stuff – representing twenty-one countries and five continents.
Lavie Tidhar has selected stories that range from never-before-seen originals to award winners; from authors at every stage of their career; and a number of translations, including a story translated from Hebrew by Tidhar himself.
And here's the substantial table of contents…
'Immersion' by Aliette de Bodard
'Debtless' by Chen Qiufan (trans. from Chinese by Blake Stone-Banks)
'Fandom for Robots' by Vina Jie-Min Prasad
'Virtual Snapshots' by Tlotlo Tsamaase
'What The Dead Man Said' by Chinelo Onwualu
'Delhi' by Vandana Singh
'The Wheel of Samsara' by Han Song (trans. from Chinese by the author)
'Xingzhou' by Yi-Sheng Ng
'Prayer' by Taiyo Fujii (trans. from Japanese by Kamil Spychalski)
'The Green Ship' by Francesco Verso (trans. from Italian by Michael Colbert)
'Eyes of the Crocodile' by Malena Salazar Maciá (trans. from Spanish by Toshiya Kamei)
'Bootblack' by Tade Thompson
'The Emptiness in the Heart of all Things' by Fabio Fernandes
'The Sun From Both Sides' by R.S.A. Garcia
'Dump' by Cristina Jurado (trans. from Spanish by Steve Redwood)
'Rue Chair' by Gerardo Horacio Porcayo (trans. from Spanish by the author)
'His Master's Voice' by Hannu Rajaniemi
'Benjamin Schneider's Little Greys' by Nir Yaniv (trans. from Hebrew by Lavie Tidhar)
'The Cryptid' by Emil H. Petersen (trans. from Icelandic by the author)
'The Bank of Burkina Faso' by Ekaterina Sedia
'An Incomplete Guide…' by Kuzhali Manickavel
'The Old Man with The Third Hand' by Kofi Nyameye
'The Green' by Lauren Beukes
'The Last Voyage of Skidbladnir' by Karin Tidbeck
'Prime Meridian' by Silvia Moreno-Garcia
'If At First You Don't Succeed' by Zen Cho
'21st-century science fiction is defined by diversity and multiculturalism, and it's been my joy and privilege to put together the first mass-market anthology dedicated to international SF,' said Tidhar, who also curated two World SF Humble Bundle collections, in 2019 and 2020. 'It has been a dream of mine for over a decade and I couldn't be more delighted to finally launch a big, world SF anthology. Sometimes you have to wait for the times to change — and for the right publisher to come along!'
Nicholas Cheetham, CEO of Head of Zeus, said, 'The flagship of our new science fiction imprint, Ad Astra, Lavie's anthology delivers our promise to bring you the very best science fiction on the planet. Nobody knows more about SF from beyond the anglosphere than Mr Tidhar.'
Lavie's latest novels is BY FORCE ALONE, published by Head of Zeus in the UK and Tor Books in North America. His first novel for younger readers, CANDY, was recently published by Scholastic in the UK and Peachtree Publishing in North America (as THE CANDY MAFIA).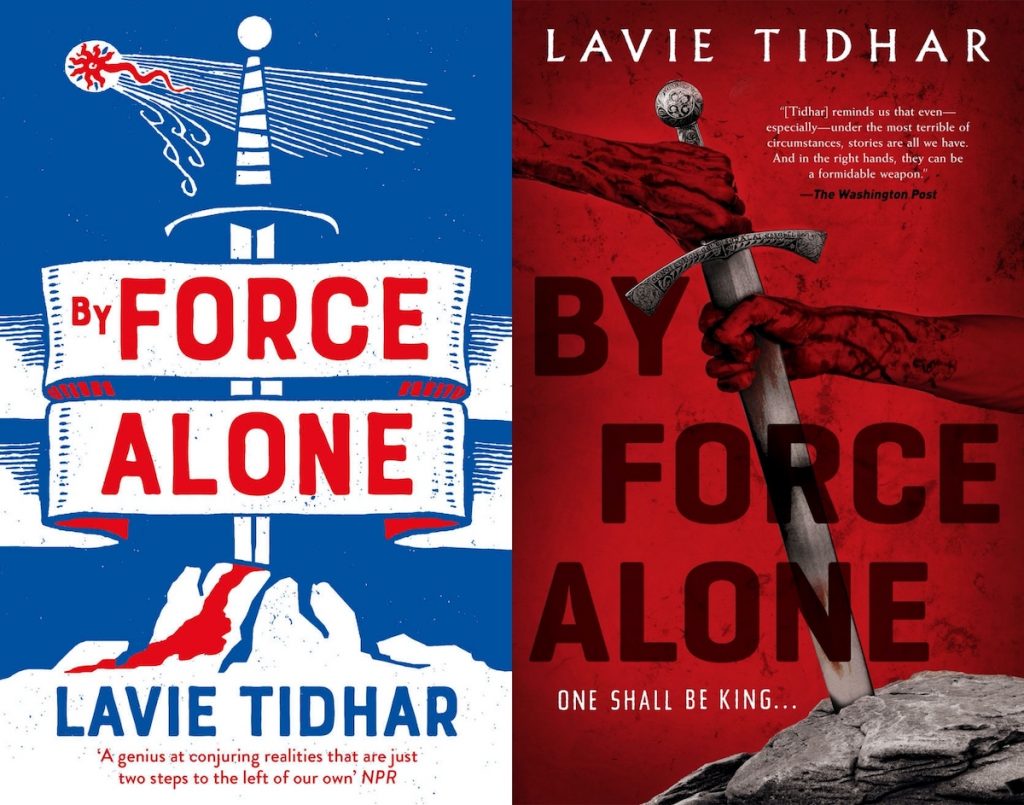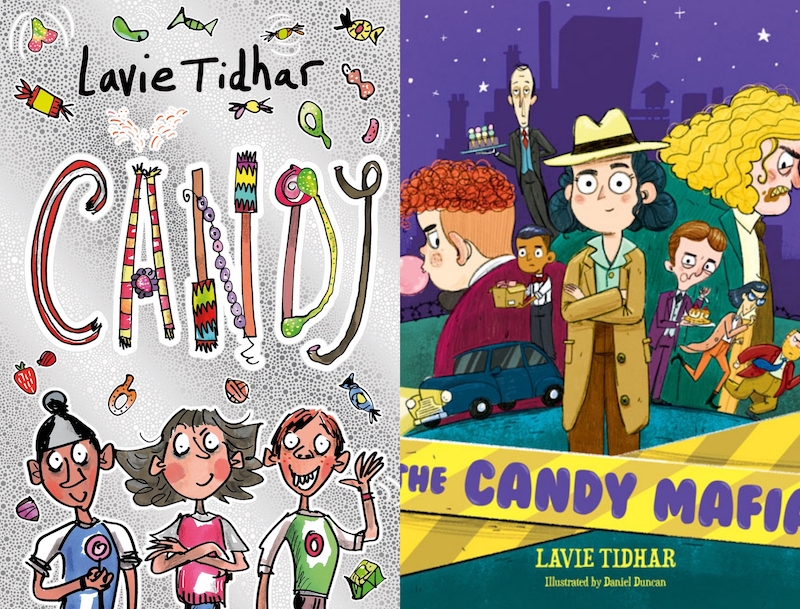 Lavie is also the author of the critically-acclaimed, award-winning CENTRAL STATION, UNHOLY LAND, THE VIOLENT CENTURY (published by Tachyon Publications), and A MAN LIES DREAMING (published in eBook by JABberwocky).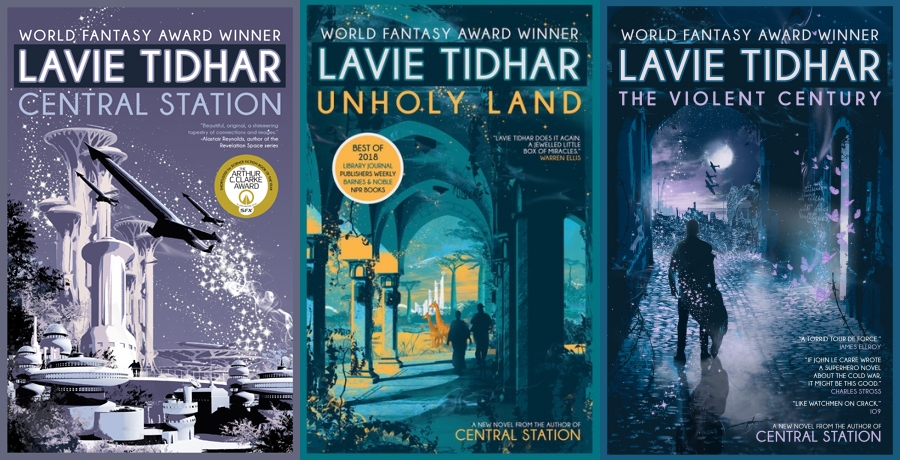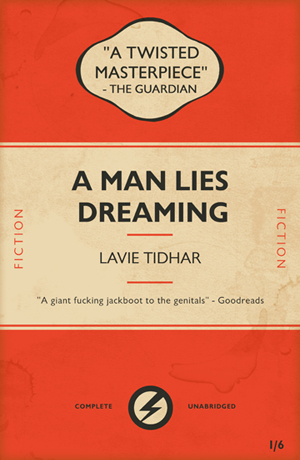 Head of Zeus are due to re-issue two of Lavie's classic novels in the UK, next year: the World Fantasy Award-winning OSAMA and the Jerwood Fiction Uncovered Award-winning A MAN LIES DREAMING. (We'll share more details — including cover art — on here as soon as we have them.)