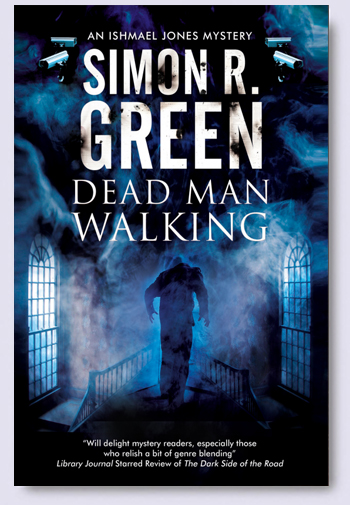 Later this month, Severn House is due to published the next novel in Simon R. Green's new supernatural mystery series, DEAD MAN WALKING. The follow-up to THE DARK SIDE OF THE ROAD, the first novel featuring Ishmael Jones
"Call me Ishmael. Ishmael Jones. I am the man in the shadows, that even the shadows are afraid of. The secret agent whose life is the greatest secret of all. And some of the cases I work are trickier than others."
A rogue agent has come in from the cold and wants to spill his secrets. The Organisation wants Ishmael Jones to find out if Frank Parker is who he says he is, and why he has emerged from the shadows after all this time. But when Ishmael reaches Ringstone Lodge where Parker is being held, he is menaced by a series of alarming incidents.
Severn House are also due to publish DEAD MAN WALKING in the US on September 1st, 2016.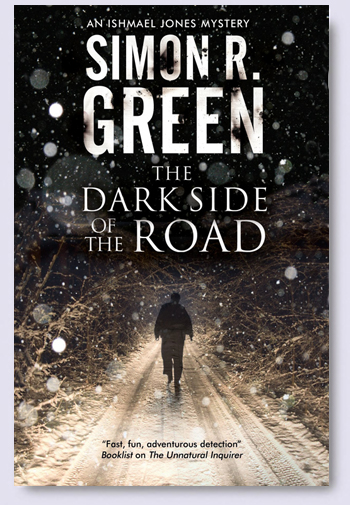 The first in the series was well-received. Here's just a small sample taken from the reviews…
'[A] brisk, breezy first in a new mystery series… Convincing supernatural twists [and] witty chapter titles… readers will be anxious for a sequel.' — Publishers Weekly
'I really enjoyed the book. If anything it was over too soon. The author captures the English Country Manor Murder Mystery feel very well, as he sets up pretty much everybody as a suspect… I look forward to finding out more in future volumes.' — British Fantasy Society
'Genre-blending author Green introduces another wisecracking protagonist, Ishmael Jones…Fans of the British TV series Torchwood will enjoy the irreverent, otherworldly protagonist.' — Booklist
Simon R. Green is also the best-selling author of the Nightside, Secret Histories and Ghost Finders series, all published as eBooks in the UK by Jo Fletcher Books.
Zeno represents Simon R. Green in the UK and Commonwealth, on behalf of the JABberwocky Literary Agency in New York.