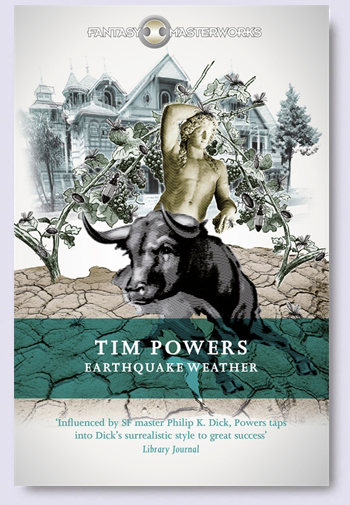 Above is the new cover for the third book in the acclaimed Fault Lines Sequence by Tim Powers. Now available as part of Gollancz's Fantasy Masterworks series, here's the synopsis…
A young woman possessed by a ghost has slain the Fisher King of the West, Scott Crane. Now, temporarily freed from that malevolent spirit, she seeks to restore the King to life.
But Crane's body has been taken to the magically protected home of Pete and Angelica Sullivan, and their adopted son, Koot Hoomie. Kootie is destined to be the next Fisher King, but he is only 13 years old — too young, his mother thinks, to perform the rituals to assume the Kingship.
But not too young, perhaps, to assist in reuniting Scott Crane's body and spirit, and restoring him to life…
EARTHQUAKE WEATHER is due to be published on November 12th, 2015. The other two novels in the Fault Lines Sequence — LAST CALL and EXPIRATION DATE — are also published by Gollancz as Fantasy Masterworks.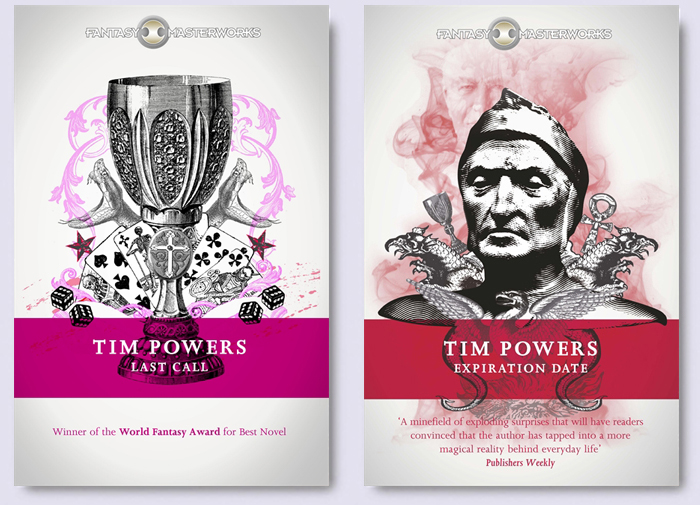 Zeno represents Tim Powers in the UK and Commonwealth, on behalf of Russell Galen at the Scovil Galen Ghosh Literary Agency.