Here we have the cover for Samit Basu's RESISTANCE, the highly-anticipated sequel to TURBULENCE: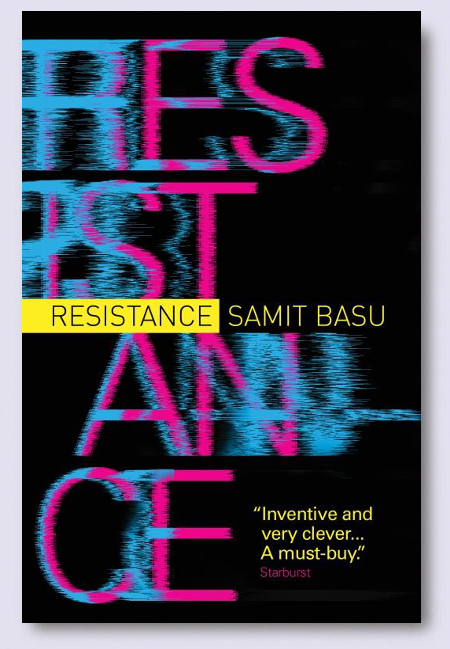 RESISTANCE is due to be published by Titan Books in November 2013 (UK and US). Here is the synopsis…
Several years after the events of Turbulence, when the passengers of flight BA142 from London to Delhi disembarked the plane to discover they possessed extraordinary powers linked to their innermost desires, Resistance transports the blockbuster action to New York, and introduces a brand-new cast of super-powered characters.
TURBULENCE, which was recently released in the US, has been receiving a deluge of praise. Here are just three of the best…
'… I finished reading with that rare sense of loss you get when you finish a book you never really wanted to end… it involves superpowers, politics, the limits of human responsibility and is fast paced, deep, crisply written, full of vim, vigour, wit, wisdom and zest. Plus it's really, really funny… You'll laugh, you'll cry, you'll gasp and you will demand a sequel!' – Ben Aaronovitch
'TURBULENCE has it all… Solid writing, great character development, humor, personal loss, and excellent points to ponder in every chapter.' – Wired
'The characters are brilliantly written… With a globe-trotting sensibility even James Bond would be proud of, the cinematic action sequences are as breath-taking as anything Hollywood has to offer, so the campaign for a big-screen version, or failing that, at least a sequel to the book begins here!'  –  IGN
Be sure to check out Samit's author page for more quotes.