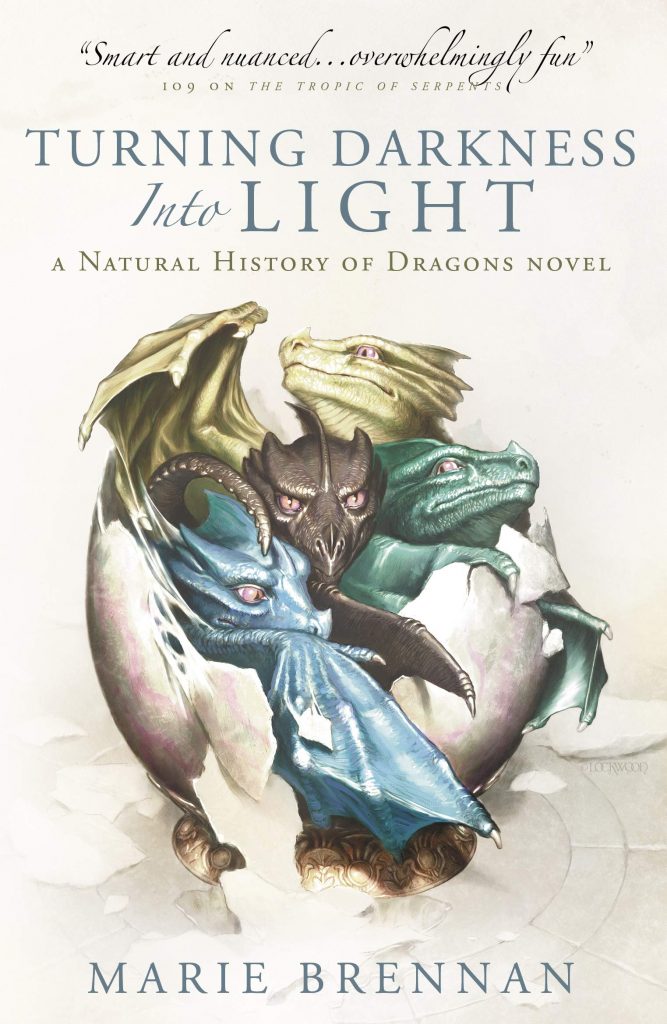 Due to be published by Titan Books in the UK, above you can see the eye-catching cover for Marie Brennan's upcoming new novel, TURNING DARKNESS INTO LIGHT. Set in the same world as the author's Natural History of Dragons series, it is due to hit shelves on August 20th. Here's the synopsis…
As the renowned granddaughter of Isabella Camherst (Lady Trent, of the riveting and daring Draconic adventure memoirs) Audrey Camherst has always known she, too, would want to make her scholarly mark upon a chosen field of study.
When Lord Gleinheigh recruits Audrey to decipher a series of ancient tablets holding the secrets of the ancient Draconean civilization, she has no idea that her research will plunge her into an intricate conspiracy, one meant to incite rebellion and invoke war. Alongside dearest childhood friend and fellow archeologist Kudshayn, must find proof of the conspiracy before it's too late.
TURNING DARKNESS INTO LIGHT is a delightful fantasy of manners, the heir to the award-winning Natural History of Dragons series, a perfect stepping stone into an alternate Victorian-esque fantasy landscape.
Titan Books has also published the first five novels in the critically-acclaimed series, the Memoirs of Lady Trent: A NATURAL HISTORY OF DRAGONS, THE TROPIC OF SERPENTS, THE VOYAGE OF THE BASILISK, THE LABYRINTH OF DRAKES, and WITHIN THE SANCTUARY OF WINGS.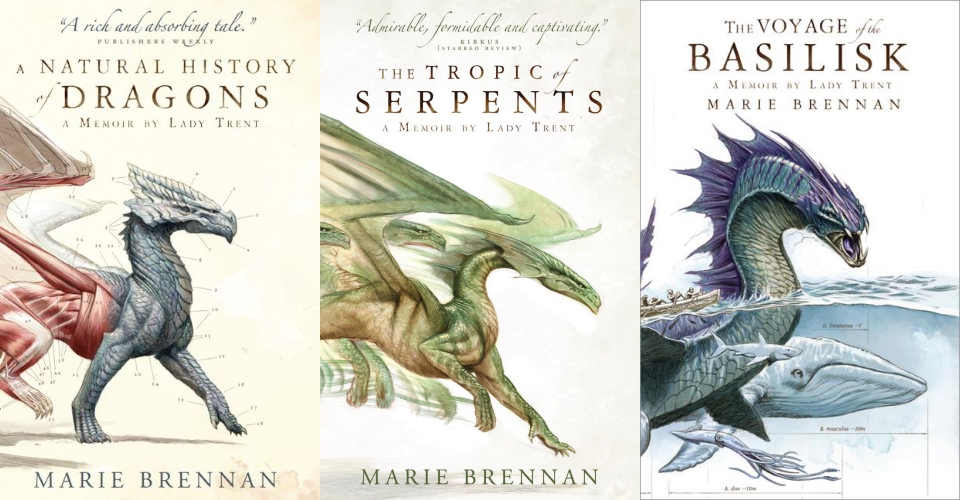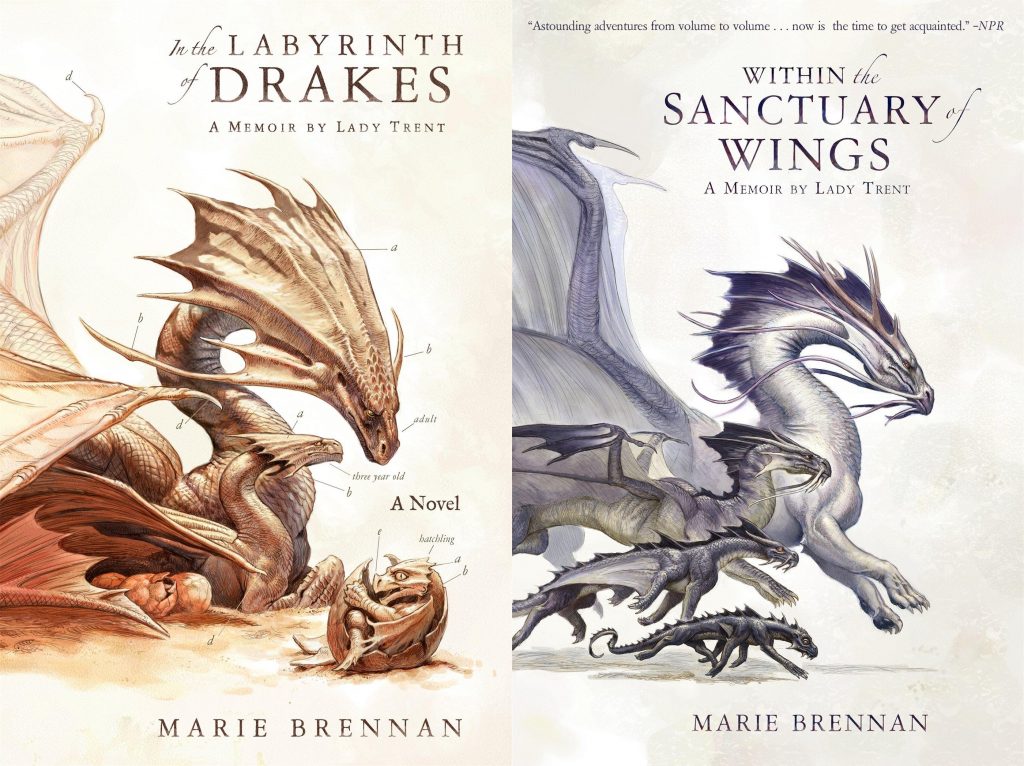 Titan has also published the author's Onyx Court series in the UK: MIDNIGHT NEVER COME, IN ASHES LIE, A STAR SHALL FALL, and WITH FATE CONSPIRE.

Zeno represents Marie Brennan in the UK and Commonwealth, on behalf of the JABberwocky Literary Agency in New York.