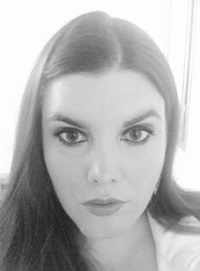 We are very happy to report that Faber Books has acquired World English rights for Fíona Scarlett's debut novel, BOYS DON'T CRY!
First reported by BookBrunch, here is a synopsis for the novel…
Joe is seventeen, a gifted artist and a brilliant older brother to twelve-year-old Finn. They live with their ma and da in a Dublin tower block called The Jax. It's not an easy place to be a kid, especially when your father, Frank, is the muscle for the notorious gang leader Dessie "The Badger" Murphy. But whether it's day trips to the beach or drawing secret sketches, Joe works hard to show Finn life beyond the battered concrete yard below their flat.
Joe is determined not to become like his da. But when Finn falls ill, Joe finds his convictions harder to cling to. With his father now in prison, his mother submerged in her grief and his relationships with friends and classmates crumbling, Joe has to figure out how to survive without becoming what the world around him expects him to be.' 
'I am absolutely over the moon that BOYS DON'T CRY has found such a wonderful home at Faber with the fabulous Louisa Joyner,' says Scarlett. 'To work with Faber is a dream come true and I'm beyond excited for the road ahead.'
Editor Louisa Joyner acquired the rights from Zeno's Louise Buckley, and had the following to say about the novel…
'Fíona Scarlett's novel pretty much did it for me. It's a great big beating heart of a novel, from an incredibly talented young author; the tale of two brothers and the stories they can't escape. Boys don't cry? Well, we shall see – this editor cried buckets.'
We will, of course, share more news (e.g., cover art) as soon as we have it.
The book is due to be published in May 2021. We are sure a lot of people are going to love this novel as much as we do.
Congratulations, Fíona!