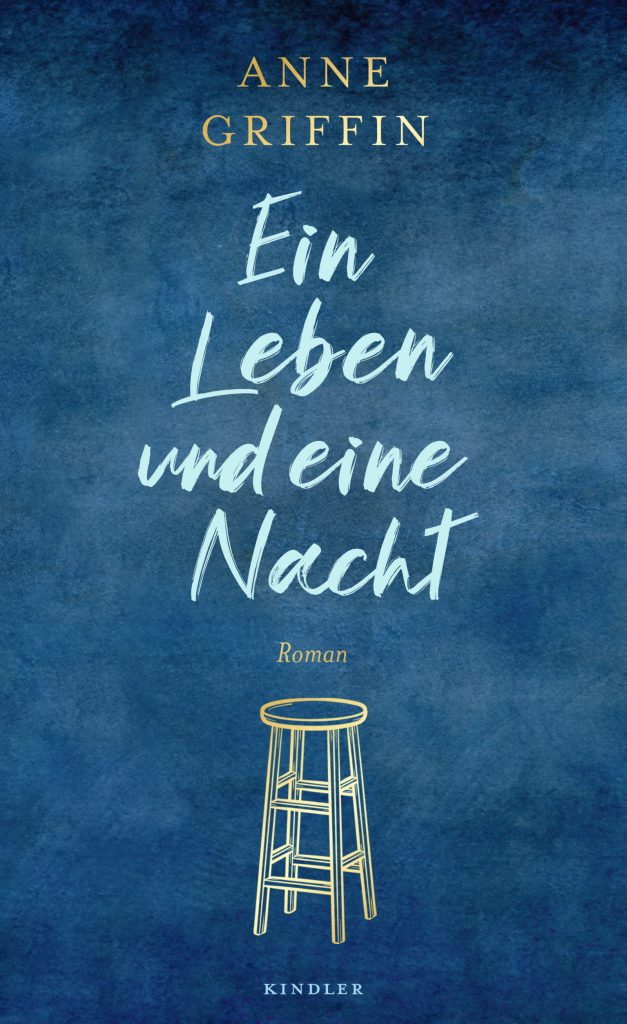 WHEN ALL IS SAID, Anne Griffin's critically-acclaimed, best-selling debut novel, is getting a Germany edition! Due to be published on August 20th by Rowohlt, here's the synopsis for EIN LEBEN UND EINE NACHT…
Ich bin hier, um mich zu erinnern…
…an alles, was ich gewesen bin, und alles, was ich nie wieder sein werde."
In einer irischen Kleinstadt sitzt Maurice Hannigan, 84 Jahre alt, an einer Hotelbar und blickt auf sein Leben zurück. Dies ist keine gewöhnliche Nacht. Fünf Mal wird er im Lauf des Abends sein Glas erheben, um auf die Menschen anzustoßen, die ihm am meisten bedeutet haben.
Der Mann, der seinen Gefühlen kaum Ausdruck verleihen konnte, erzählt in dieser Nacht von Momenten der Freude und des Zweifels, von verpassten Chancen und der Tragödie seines Lebens, die er vor allen verborgen hielt…
Ein Roman über Liebe und Verlust.Traurig und tröstend zugleich hallt die Stimme seines Helden noch lange nach.
WHEN ALL IS SAID is published in the UK and Ireland by Sceptre, in North America by St. Martin's Press, and is available in a rapidly growing number of translated editions. Here's the English-language synopsis…
Five toasts. Five people. One lifetime.
'I'm here to remember – all that I have been and all that I will never be again.'
At the bar of a grand hotel in a small Irish town sits 84-year-old Maurice Hannigan. He's alone, as usual -though tonight is anything but. Pull up a stool and charge your glass, because Maurice is finally ready to tell his story.
Over the course of this evening, he will raise five toasts to the five people who have meant the most to him. Through these stories – of unspoken joy and regret, a secret tragedy kept hidden, a fierce love that never found its voice – the life of one man will be powerfully and poignantly laid bare.
Heart-breaking and heart-warming all at once, the voice of Maurice Hannigan will stay with you long after all is said.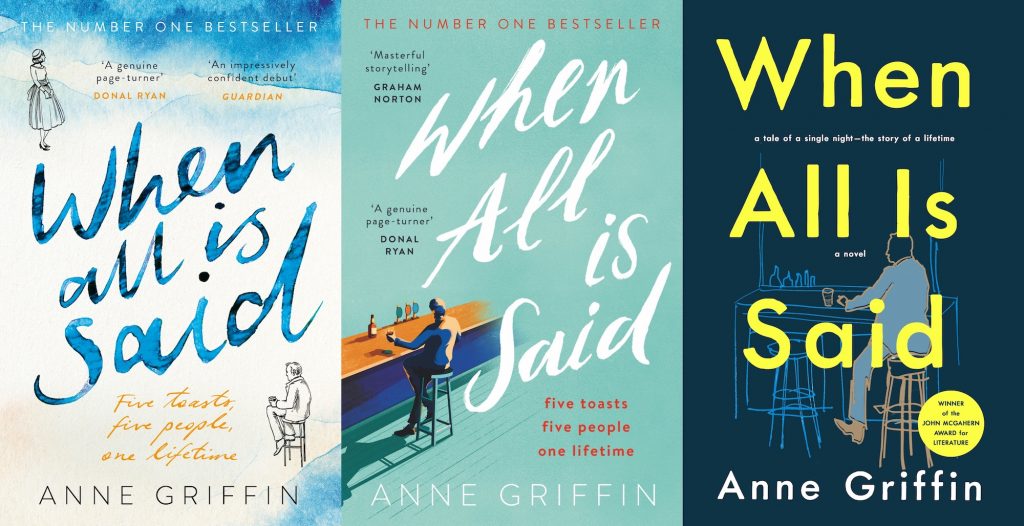 Here are just a few of the many great reviews the novel has received so far…
'Anne Griffin's debut novel is a must read. Beautifully observed, masterful story telling – stunning!' — Graham Norton
'An extraordinary novel, a poetic writer, and a story that moved me to tears… There is something special here.' — John Boyne
'[An] impressively confident debut … Maurice Hannigan emerges as an engaging, compassionate creation' — Guardian
'An intimate character study of a wealthy 80-year-old Co Meath farmer, WHEN ALL IS SAID is also a study of extreme reticence and self-sabotage, giving voice to a man who, in matters of the heart, has all too often chosen to remain silent… Griffin's strength is in voice and in the rhythm of her prose, which is rich without being overwritten. A winner of the John McGahern Award for Literature, she fits into the Irish lyrical tradition… but WHEN ALL IS SAID feels like a bridge between the past and the present, Maurice's belated loquacity breaking open that familiar Irish silence… a testament to Griffin's talent that she paints such a complete portrait of a man whose contrariness disguises his stoicism. By the end of the novel his humanity is clear; he has made himself known.' — Independent
'Griffin's portrait of an Irish octogenarian provides a stage for the exploration of guilt, regret, and loss, all in the course of one memorable night.' — Kirkus
'Maurice's humor, his keen observations on class and family, and his colloquial language, as well as Griffin's strong sense of place, create the feeling of a life connected to many others by strands of affection and hatred.' — Publishers Weekly