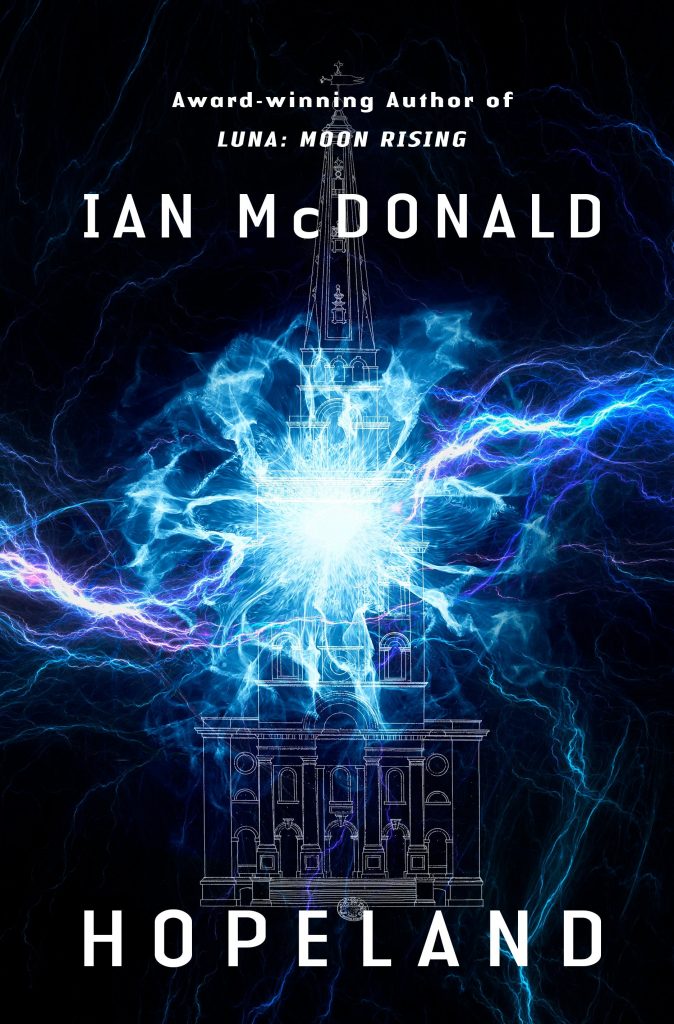 Ian McDonald's highly-anticipated new novel, HOPELAND is out today in North America! A standalone science fiction tale, it is published by Tor Books. Here's the synopsis…
A time-traveling, futuristic saga of a family trying to outlast and remake a universe with a power unlike any we've seen before.
When Raisa Hopeland, determined to win her race to become the next electromancer of London, bumps into Amon Brightbourne — tweed-suited, otherworldly, guided by the Grace — in the middle of a London riot, she sets in motion a series of events which will span decades, continents and a series of events which will change the world.
From rioting London to geothermal Iceland to the climate-struck islands of Polynesia, from birth to life to death, from tranquillity to terror to joy, Raisa's journey will encompass the world. But one thing will always be true.
Hopeland is family — and family is dangerous.
HOPELAND is due out in the UK on Thursday, to be published by Gollancz.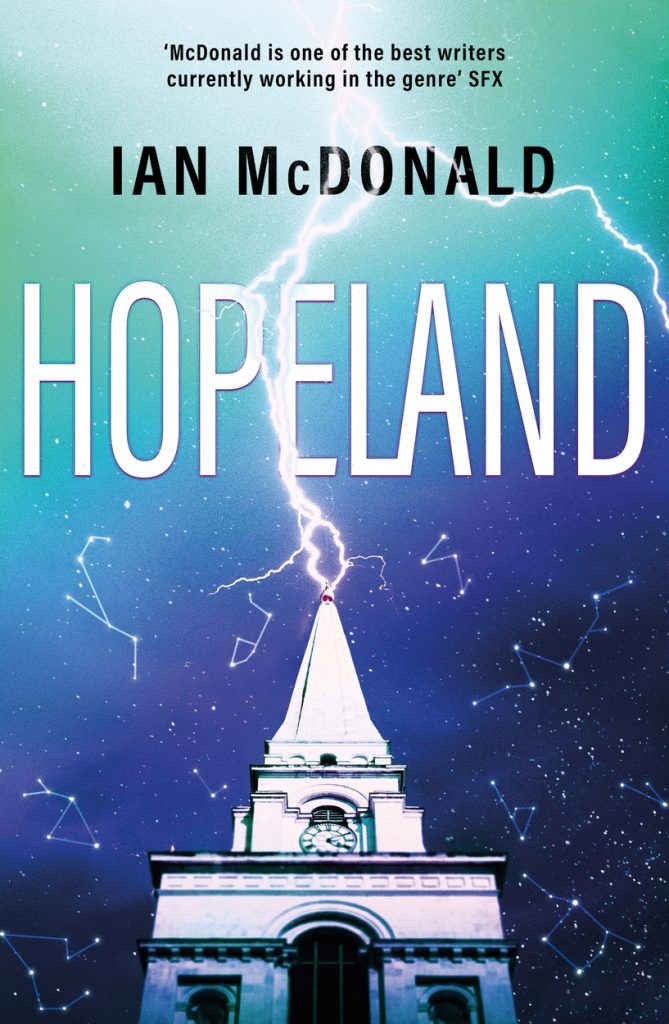 Here are just a few of the great early reviews the novel has received…
'A story of the near future, it starts out as an urban fantasy love story before twisting to become a magical realism-tinged tale and a show-don't-tell philosophical novel that's also a rollicking sea-based adventure… HOPELAND is a profoundly optimistic novel, even one tinged with utopianism. Indeed, it often has a vibe similar to the work of another great optimist, lain Banks… By some distance Ian McDonald's best novel — which is saying something, considering how good so many of his other books have been — this is the work of a writer at the peak of his powers.' — SFX (5* Review!)
'… a unique take on time-travel and electromancy… An eccentric and adventurous love story mixed with a rich and picturesque family saga. The popping action sequences reinforce McDonald's swift and distinctive writing style.' — Library Journal
'[M]arries magic realism to solid, near-future speculative fiction… An essential work of climate fiction.' — Guardian
Ian's latest series, Luna, is also published in North America by Tor Books.