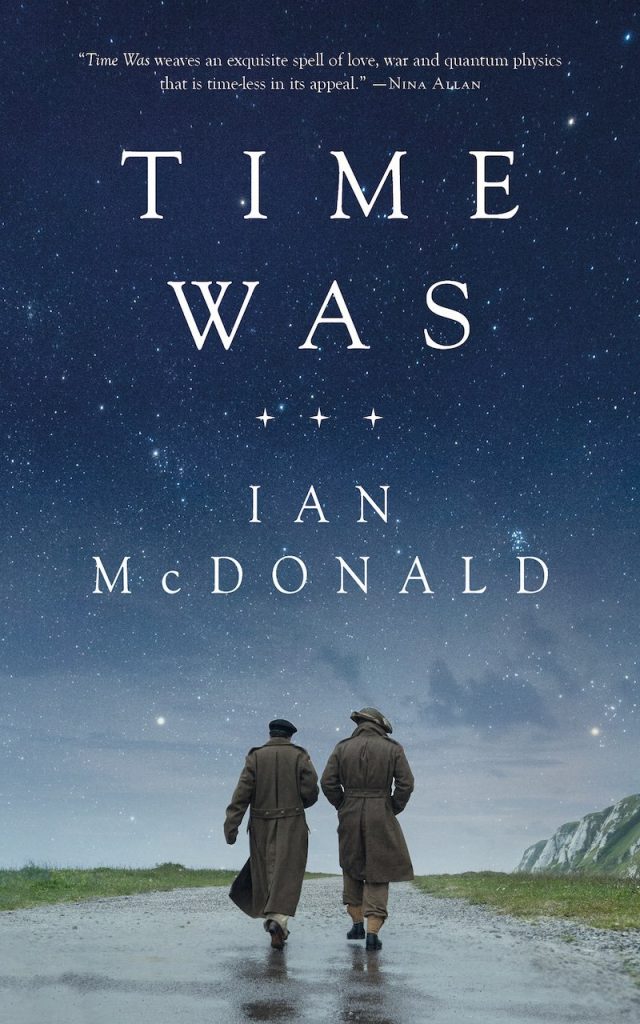 We're very happy to report that Ian McDonald's superb TIME WAS novella has been nominated for the Philip K. Dick Award! The winner of the award will be announced on Friday, April 19, 2019 at Norwescon 42 in Seattle, Washington.
Published by Tor.com, the novel has been very well received and reviewed since it was published in April of last year. Here's the synopsis…
A love story stitched across time and war, shaped by the power of books, and ultimately destroyed by it.
In the heart of World War II, Tom and Ben became lovers. Brought together by a secret project designed to hide British targets from German radar, the two founded a love that could not be revealed. When the project went wrong, Tom and Ben vanished into nothingness, presumed dead. Their bodies were never found.
Now the two are lost in time, hunting each other across decades, leaving clues in books of poetry and trying to make their desperate timelines overlap.
Ian's latest series is the critically-acclaimed Luna series, published in the UK by Gollancz, in the US by Tor Books, and widely in translation. Here's a selection of covers for the various editions of the first novel, NEW MOON…