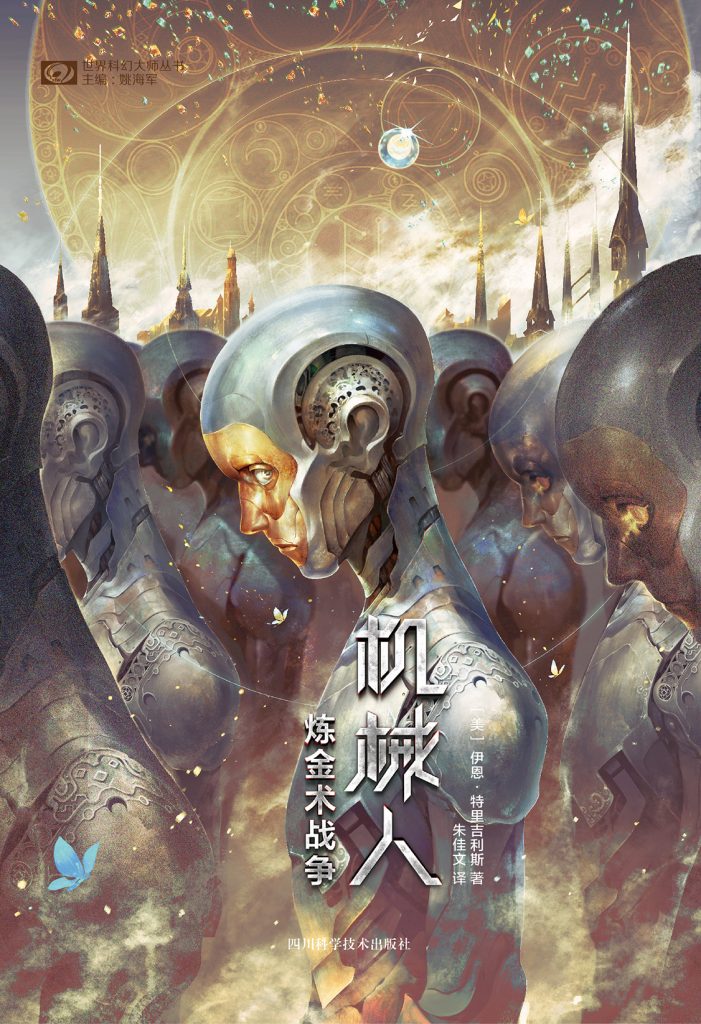 Today, we would like you to join us in congratulating Ian Tregillis, who last month was awarded the Galaxy Award for Best Foreign Writer! Awarded by SFW Magazine (科幻世界·译文版), the winners were announced at the China Science Fiction Conference in Chengdu, China, on November 22 — in the West, the list of winners was published last week by Locus.
THE MECHANICAL, the first novel in Ian's Alchemy Wars trilogy was serialized in the SFW Magazine — between September 2017 and February 2019 — and was recently published by 四川科技出版社 as a single-volume edition: 机械人——炼金术战争. You can see the gorgeous cover, above. Below are the six SFW Magazine covers for the serialized version…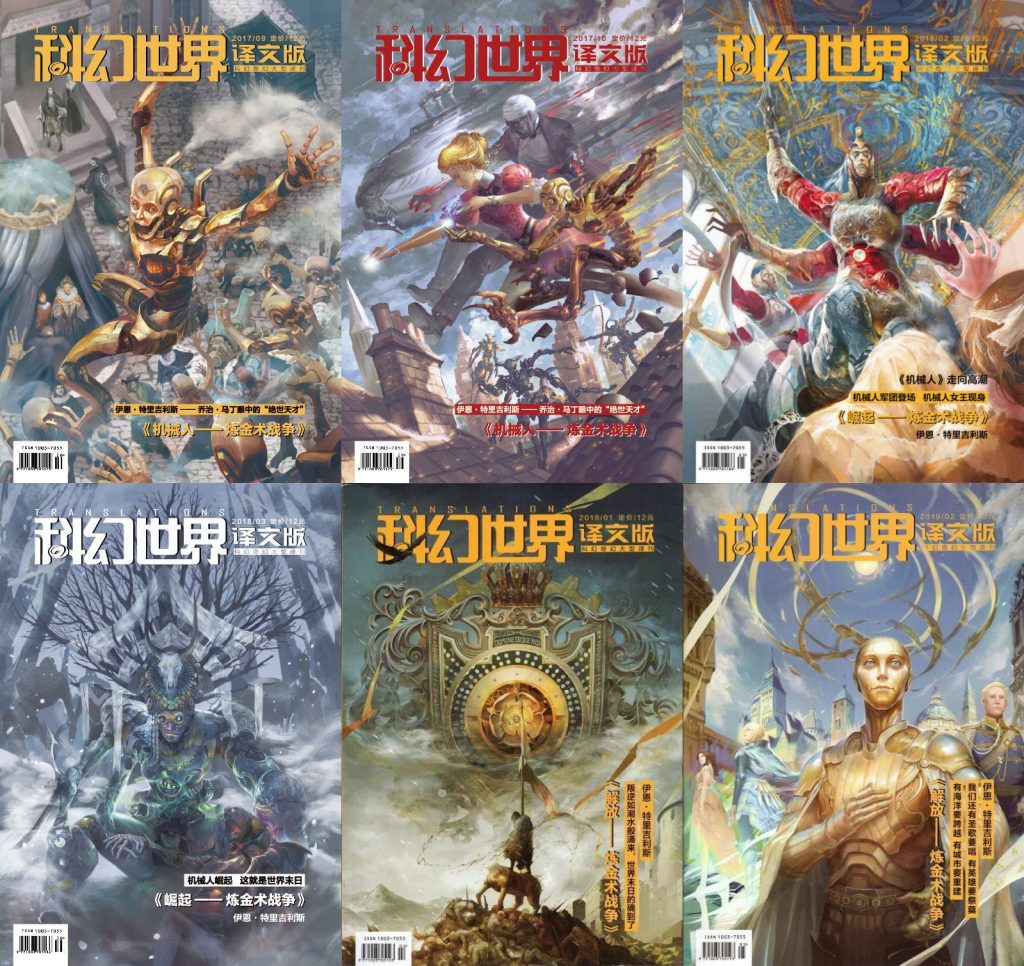 The Alchemy Wars trilogy is published by Orbit Books in the UK and North America, and all three novels are out now: THE MECHANICAL, THE RISING, and THE LIBERATION. The second and third novels are also due to be published in China in the near future, and we'll share details as and when we get them.
Here's the English-language synopsis for the first book…
My name is Jax.
That is the name granted to me by my human masters.
I am a slave.
But I shall be free.
Set in a world that might have been, of mechanical men and alchemical dreams, the new novel from Ian Tregillis confirms his place as one of the most original new voices in speculative fiction.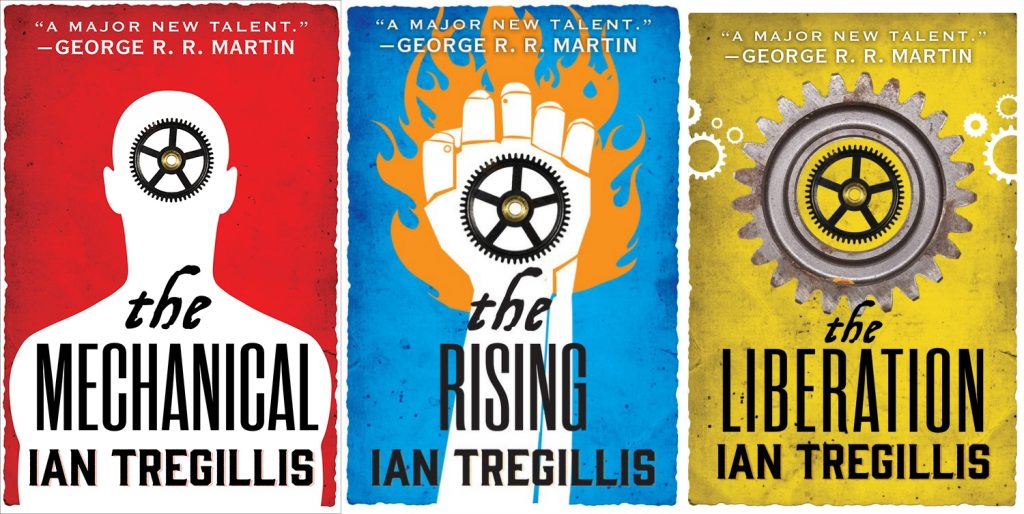 Here are a few of the great reviews the series has received since publication…
'The first thing readers will say after finishing this splendid book is: "Wow." The second thing will probably be: "When can I read the next one?" … This is a rousing SF/fantasy adventure, with a brilliantly imagined and beautifully rendered alternate world. Although he keeps the pace moving at a brisk clip, the author is able to work in some Big Ideas, asking us to think about what we mean when we speak about souls and free will. This isn't Tregillis' first venture into alternate history — the Milkweed Triptych is set during WWII and features an alternate time line — but, in terms of the quality of writing and cleverness of ideas, this new book constitutes a major leap forward.' — Booklist (Starred Review) on THE MECHANICAL
'… launches a series with this superb alternate history filled with clockwork men and ethical questions on the nature of free will… Tregillis's complex setting is elegantly delivered, and the rich characters and gripping story really make this tale soar.' — Publishers Weekly (Starred Review) on THE MECHANICAL
'An original approach to a well-known subject matter; human ethics and free will… a fascinating world… Tregillis is a capable sculptor of narrative. He rarely drags on in his descriptions, painting a complex picture of his world one section at a time. He imbues most characters with a specific internal voice, ably switching between points of view without it ever jarring. And the central character, a Clakker known as Jax, is the most engaging automaton you'll encounter in any recent book. This opener to the Alchemy Wars trilogy delivers a mostly fresh breath of sci-fi fantasy.' — SciFi Now on THE MECHANICAL
'Tregillis never fails to impress, and his writing and stories seem to be getting better with each novel. This book is truly unlike anything I've ever read before, and it's my favorite work of his to date. I can't wait to see what the next installment in The Alchemy Wars will bring.' — BiblioSanctum on THE MECHANICAL
'The chases, the battles, the brutal violence, and the scheming are nonstop. As always, Tregillis offers richly textured and genuinely likable personalities with shades-of-gray morality; it's clearly no accident that the most purely good person in the novel is the mechanical Jax, although even his sterling qualities are severely tested by the terrible situations he faces. Middle volumes are always tricky; they can often read as an obstacle to overcome on the way to the forgone conclusion of the third installment. Tregillis commendably avoids this trap, deepening his story and keeping it moving along toward an unknown horizon. Part 3 can't come too soon.' — Kirkus (Starred Review) on THE RISING
'Tregillis's splendid sequel to THE MECHANICAL is a vivid alternate history tale filled with action sequences, fascinating characters, and great worldbuilding… engrossing, with plenty of mid-story twists, and it's well worth the ride.' — Publishers Weekly on THE RISING
'The thoughtful, blood-soaked conclusion to an alternate-history trilogy… A frighteningly frank and brutal consideration of slavery, post-slavery, and colonialism in metallic garb.' — Kirkus on THE LIBERATION
'Action-packed and harrowing…' — RT Book Reviews on THE LIBERATION
'THE LIBERATION brings to a violent, triumphant conclusion Ian Tregillis's epic Alchemy Wars Trilogy: one of the most entertaining, original, and thought-provoking series of recent years… It's a wonderfully realized world, packed with fascinating characters, and Tregillis uses alternative history brilliantly to explore concerns we still have over new technologies and their potential effect, for good and ill, on our freedom.' — Toronto Star
Orbit Books also publishes Ian's acclaimed Milkweed Triptych novels in the UK: BITTER SEEDS, THE COLDEST WAR, and NECESSARY EVIL.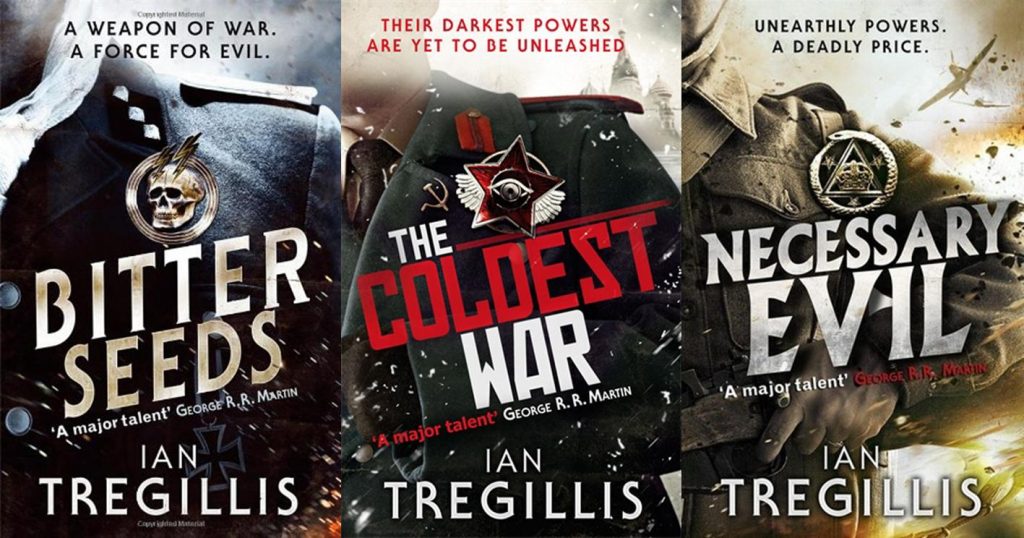 Zeno represents Ian Tregillis in the UK and Translation, on behalf of Kay McCauley at Aurous, Inc.