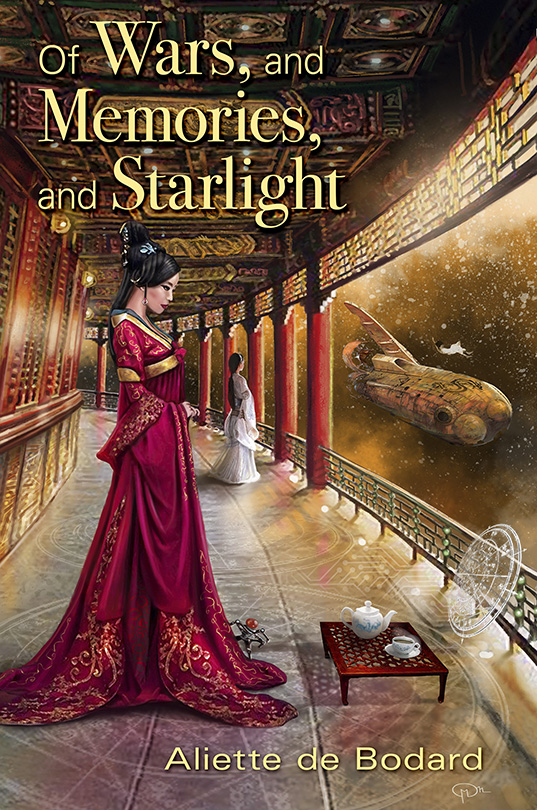 Announced last week, we are very happy to report that Subterranean Press will be publishing Aliette de Bodard's first collection of short fiction! OF WARS, AND MEMORIES, AND STARLIGHT is due to be published in September. Here's the synopsis…
A major first collection from a writer fast becoming one of the stars of the genre… Aliette de Bodard, multiple award winner and author of The Tea Master and the Detective, now brings readers fourteen dazzling tales that showcase the richly textured worldbuilding and beloved characters that have brought her so much acclaim.
Come discover the breadth and endless invention of her universes, ranging from a dark Gothic Paris devastated by a magical war; to the multiple award-winning Xuya, a far-future space opera inspired by Vietnamese culture where scholars administrate planets and sentient spaceships are part of families.
In the Nebula award and Locus award winning "Immersion", a young girl working in a restaurant on a colonized space station crosses paths with an older woman who has cast off her own identity. In the novelette "Children of Thorns, Children of Water", a shapeshifting dragon infiltrating a ruined mansion finds more than he's bargained for when his partner is snatched by eerie, child-like creatures. And in the award-winning "Three Cups of Grief, by Starlight", three very different people — a scholar, an engineer, and a spaceship — all must deal with the loss of a woman who was the cornerstone of their world.
This collection includes a never-before seen 20,000-word novella, "Of Birthdays, and Fungus, and Kindness", set in Bodard's alternative dark Paris.
de Bodard's short fiction has racked up a whole host of awards and nominations, and this collection is a great way to discover and re-read the author's magnificent work.
Subterranean Press also publish Aliette's acclaimed Xuya novella THE TEA MASTER AND THE DETECTIVE in North America (it is available elsewhere via the JABberwocky eBook Program). Also: both the novella and the Xuya universe have been nominated for Hugo Awards this year!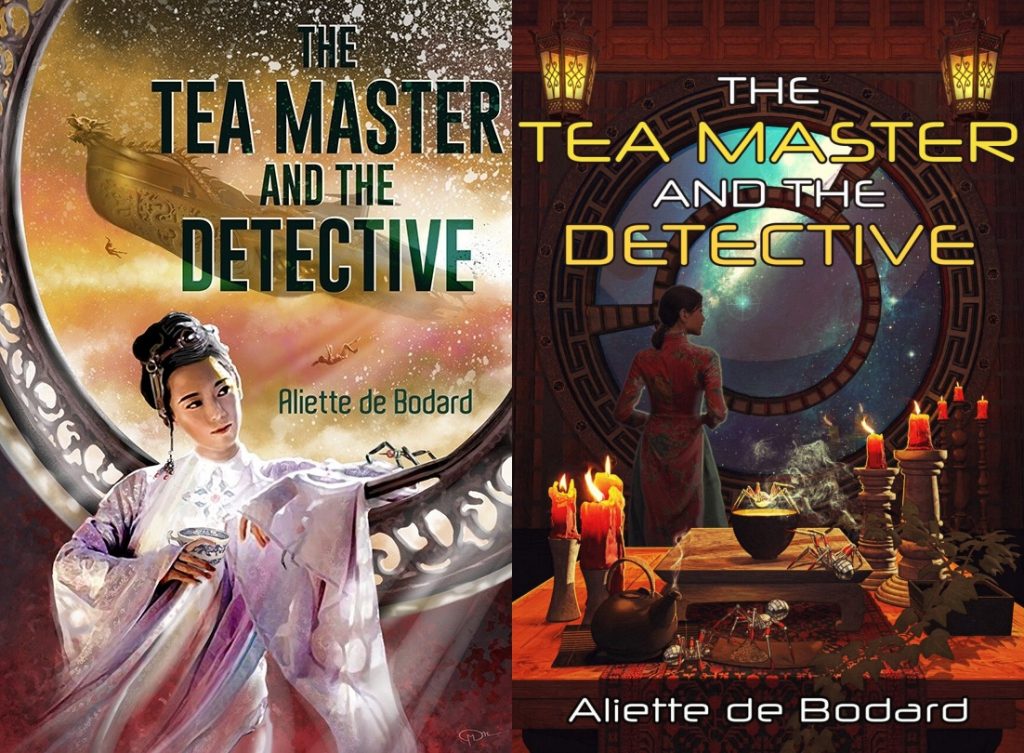 Aliette's latest series is the Dominion of the Fallen — some of the short fiction in the new collection is set in the same world — published in the UK by Gollancz and in North America by Roc Books.