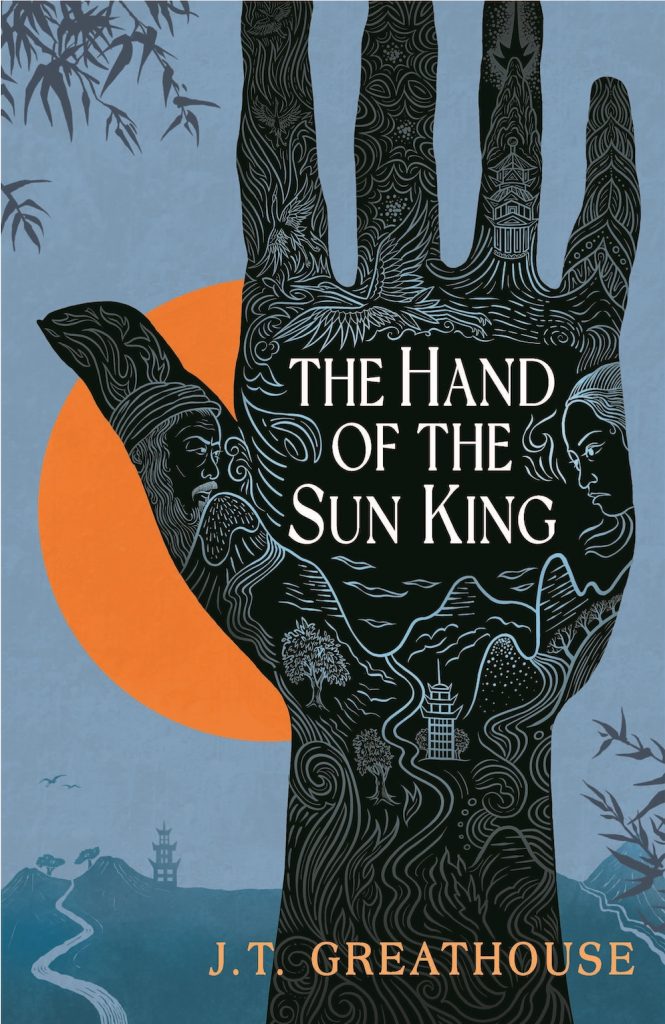 Revealed last week by Fantasy Hive, J. T. Greathouse's highly-anticipated upcoming debut novel, THE HAND OF THE SUN KING has a cover! Due to be published in the UK by Gollancz, in August, it is the first novel in the Pact & Pattern series. Here's the synopsis…
My name is Wen Alder. My name is Foolish Cur.
All my life, I have been torn between two legacies: that of my father, whose roots trace back to the right hand of the Emperor. That of my mother's family, who reject the oppressive Empire and embrace the resistance.
I can choose between them – between protecting my family, or protecting my people – or I can search out a better path… a magical path, filled with secrets, unbound by empire or resistance, which could shake my world to its very foundation.
But my search for freedom will entangle me in a war between the gods themselves…
We're also glad to be able to share the first advance bit of praise for the novel, from Kevin J. Anderson: 'HAND OF THE SUN KING is an exotic, original fantasy filled with magic and culture, the story of a character torn between two names, two loyalties, and two definitions of good and evil.'
Zeno represents J.T. Greathouse in the UK and Commonwealth, on behalf of the JABberwocky Literary Agency in New York.