Today, we wanted to share with you Jack Campell's discussion about his upcoming novel, BOUNDLESS. The first in his latest series set in the Lost Fleet universe, the interview was conducted for Forbidden Planet.
BOUNDLESS is due to be published by Titan Books in the UK, on June 23rd. Here's the synopsis…
The master of military science fiction returns.
Admiral John 'Black Jack' Geary carries evidence of crimes which could destroy the Alliance he has fought so hard to save. Now his battle-weary fleet returns to Unity, the seat of the Alliance government.
But instead of a hero's welcome, he faces assassination attempts and political threats. His arrival ignites a furious Senate trial, and Geary must use all his guile to ensure the guilty are brought to justice, without himself becoming judge and jury. All the while forces lurk in the shadows, poised to strike at any moment.
Unsure of who he can trust, Geary is sent on a dangerous mission to lead his fleet through the shattered Syndicate Worlds, and beyond to alien-controlled space. As the Alliance faces the failures of its past, Black Jack must confront its legacy – distrust and rebellion.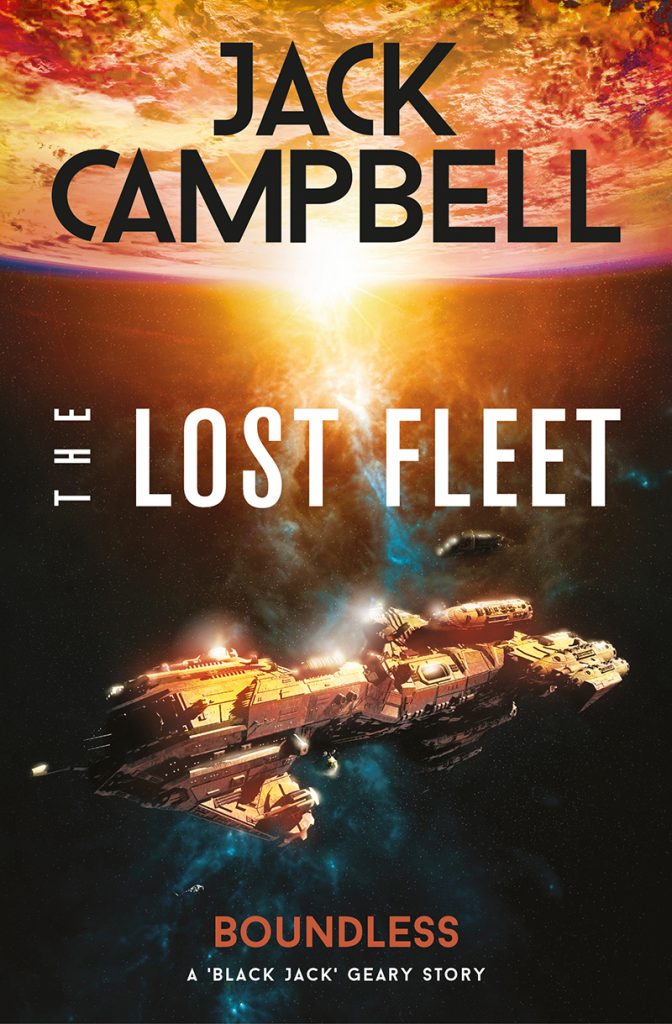 Zeno represents Jack Campbell in the UK and Commonwealth, on behalf of the JABberwocky Literary Agency in New York.