Today we wanted to share with you the conversation Lavie Tidhar had with Silvia Moreno-Garcia, hosted by Mysterious Galaxy. Held back in December, the event marked the release of Lavie's critically-acclaimed novel THE ESCAPEMENT.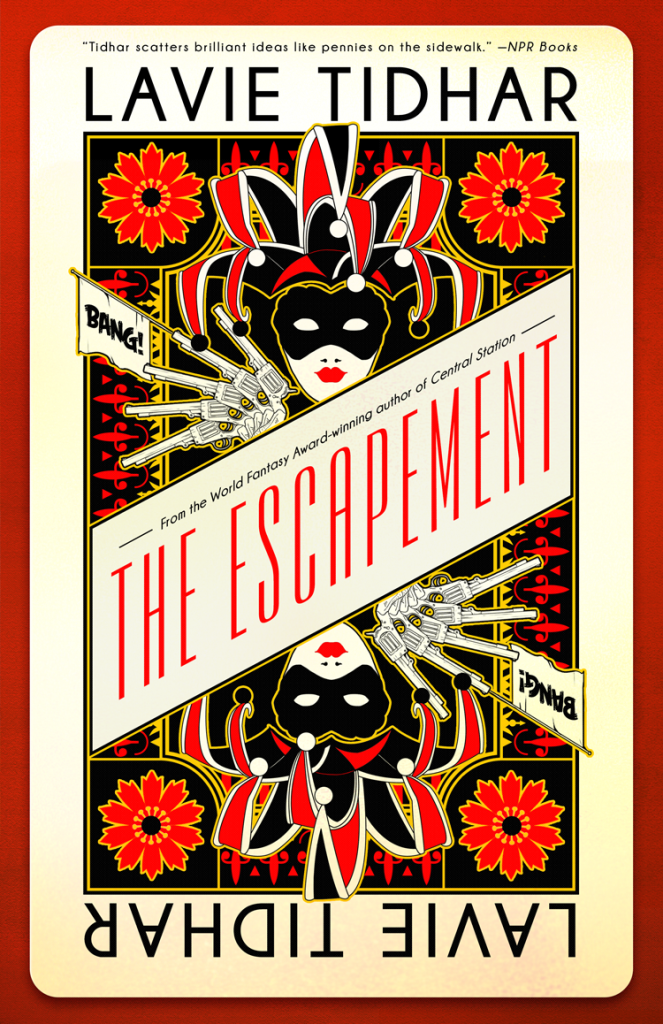 Published by Tachyon Publications in the UK and North America, here's the synopsis…
Into the Escapement rides the Stranger, a lone gunman on a quest to rescue his son in a strange parallel reality. But it is easy to lose one's way on an endlessly shifting, unpredictable landscape. Especially in a place full of dangerous mirror-images of a child's beloved things: lawless heroes, giants made of stone, downtrodden clowns, spectacular symbol storms, and an endless war between gods and shadowy beings.
As the Stranger has learned, the Escapement is a dreamscape of deep mysteries, unlikely allies, and unwinnable battles. Yet the flower the he seeks still lies beyond the Mountains of Darkness. Time is running out as the Stranger journeys deeper into the secret heart of an unimaginable world.
In his most compelling work to date, Lavie Tidhar has delivered a multicolored tapestry of dazzling imagery. The Escapement is an epic, wildly original chronicle of the extraordinary lengths to which one will go for love.
A limited edition of the novel is also available from PS Publishing.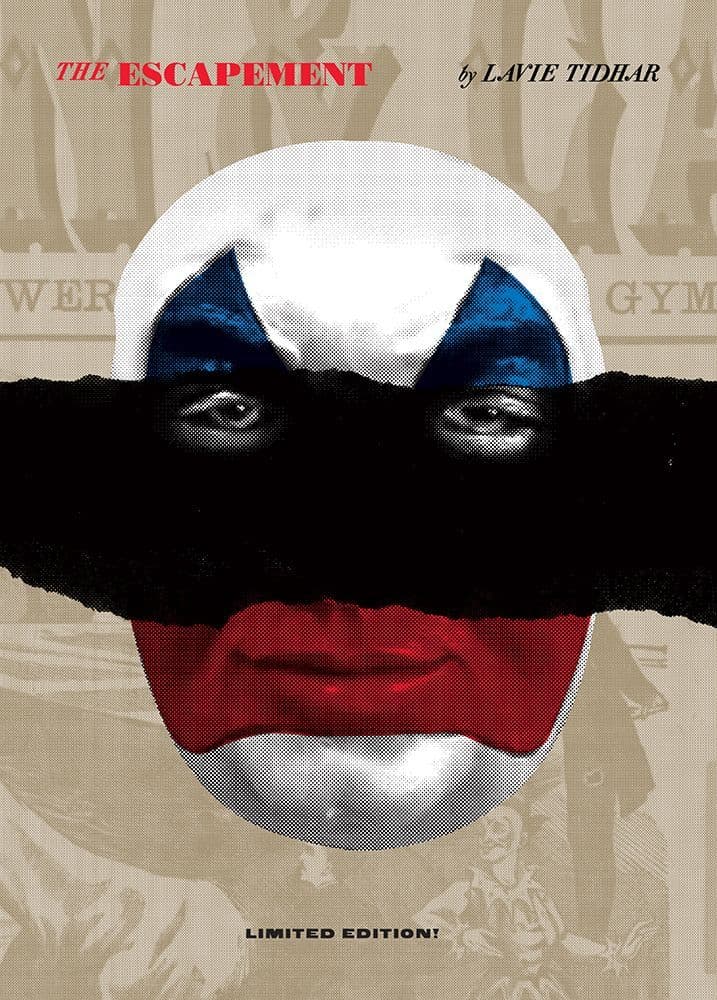 Bonus: here, too, is Lavie's conversation last year with Silvia for the release of BY FORCE ALONE, the first novel in his Anti-Matter of Britain Quartet — also hosted by Mysterious Galaxy. (Novel published by Head of Zeus in the UK, and Tor Books in North America.)