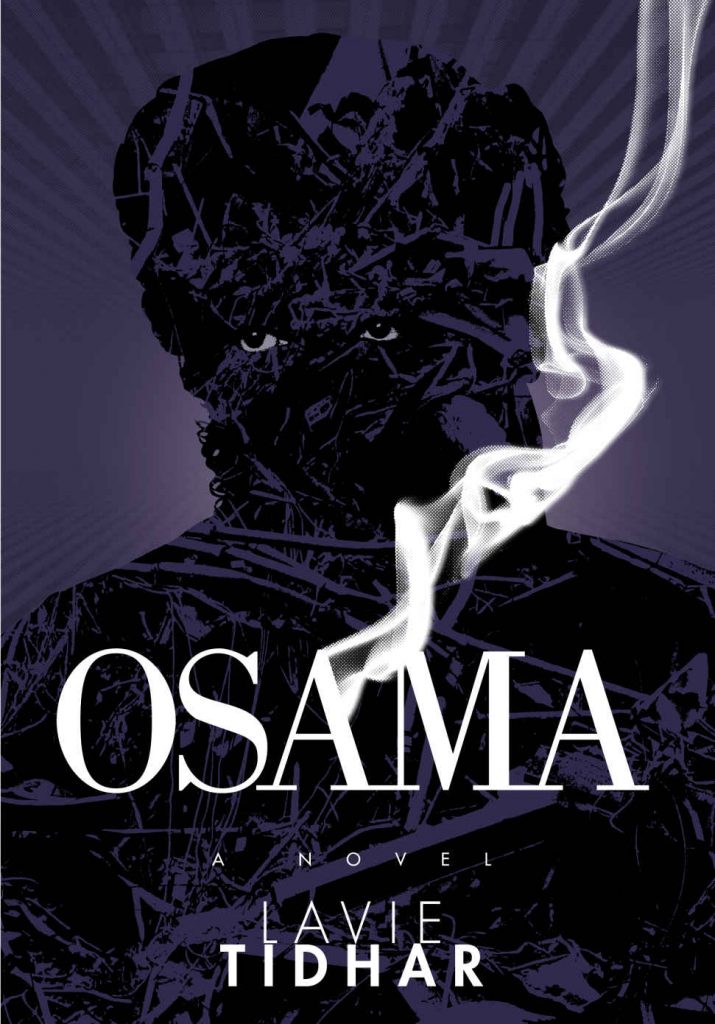 We're very happy to report that Lavie Tidhar's World Fantasy Award-winning novel, OSAMA is available again as an eBook! Published via the JABberwocky eBook Program, here's the synopsis…
Lavie Tidhar was in Dar-es-Salaam during the American embassy bombings in 1998, and stayed in the same hotel as the Al Qaeda operatives in Nairobi. Since then he and his now-wife have narrowly avoided both the 2005 King's Cross and 2004 Sinai attacks—experiences that led first to his memorable short story "My Travels with Al-Qaeda" and later to the creation of Osama.
In a world without global terrorism Joe, a private detective, is hired by a mysterious woman to find a man—the obscure author of pulp fiction novels featuring one Osama Bin Laden: Vigilante…
Here's just a small selection taken from the great reviews the novel has received since it was first published…
'A provocative and fast moving tale that raises good questions not only about the heritage of Al Qaeda, but about the slippage between reality and sensational fiction that sometimes seems to define our own confused and contorted experience of the last couple of decades.' — Gary K. Wolfe, Locus
'A roller-coaster ride… [a] fabulous opium-soaked political thriller… pulls out all the stops.' — Rolling Stone (Germany)
'Moving seamlessly between intense realism and equally intense surrealism, OSAMA is a powerful and disturbing political fantasy by a talent who deserves the attention of all serious readers.' — Strange Horizons
'I would make this required reading.' — SF Signal
'Not a writer to mess around with half measures … brings to mind Philip K Dick's seminal science fiction novel The Man in the High Castle.' — The Guardian
'OSAMA is written with both an obvious affection for genre fiction and a sense of wild-eyed disbelief at the insanity of a world where people fly planes into skyscrapers. 4.5/5 stars.' — SFX
'Offers perhaps the weirdest fictional take yet on Osama Bin Laden in this offbeat and enigmatic thriller.' — Publishers Weekly
'OSAMA is exceptional. Compelling, confrontational, and surprisingly moving, it is one of the best novels yet on terror in our times.' — World Literature Today
Lavie's latest novel, BY FORCE ALONE, is published by Head of Zeus in the UK (out now) and Tor Books in North America (out next week!).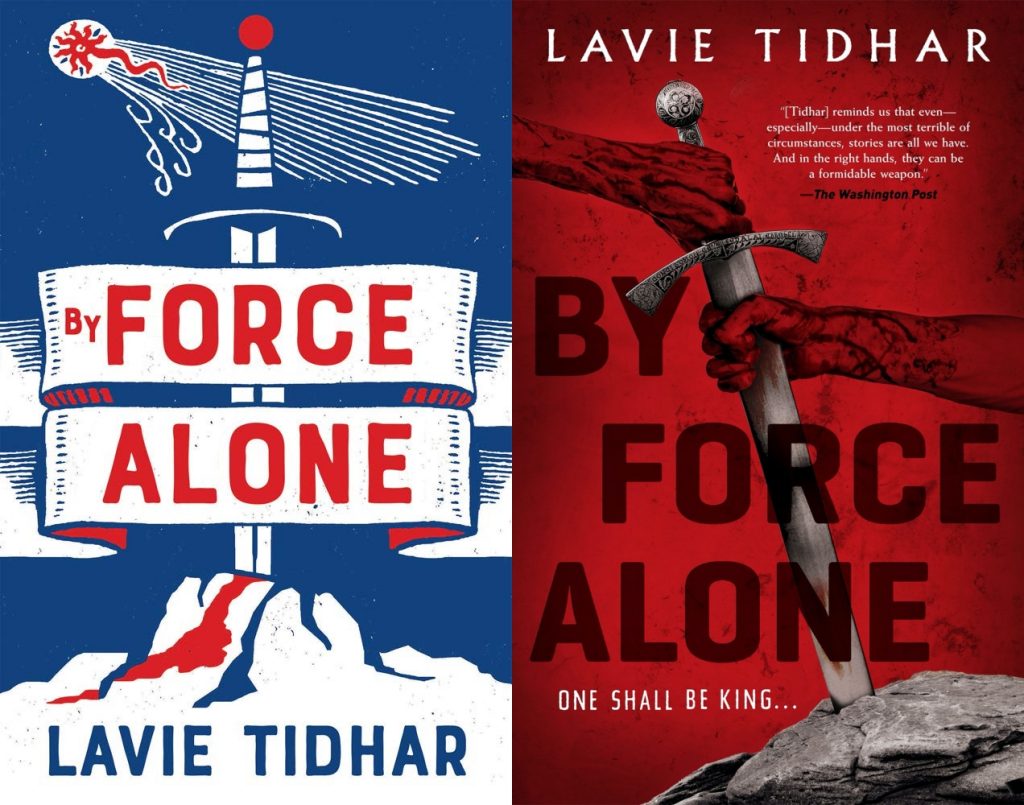 Here's the synopsis…
There is a legend…
Britannia, AD 535
The Romans have gone. While their libraries smoulder, roads decay and cities crumble, men with swords pick over civilisation's carcass, slaughtering and being slaughtered in turn.
This is the story of just such a man. Like the others, he had a sword. He slew until slain. Unlike the others, we remember him. We remember King Arthur.
This is the story of a land neither green nor pleasant. An eldritch isle of deep forest and dark fell haunted by swaithes, boggarts and tod-lowries, Robin-Goodfellows and Jenny Greenteeths, and predators of rarer appetite yet.
This is the story of a legend forged from a pack of self-serving, turd-gilding, weasel-worded lies told to justify foul deeds and ill-gotten gains.
This is the story – viscerally entertaining, ominously subversive and poetically profane – of a Dark Age myth that shaped a nation.