In case you missed it, we thought we'd share the video from R.R. Virdi's recent Forbidden Planet online event!
The author's acclaimed debut fantasy, THE FIRST BINDING was published in the UK by Gollancz, on August 18th. Here's the synopsis…
All legends are born of truths. And just as much lies. These are mine. Judge me for what you will. But you will hear my story first.
I buried the village of Ampur under a mountain of ice and snow. Then I killed their god. I've stolen old magics and been cursed for it. I started a war with those that walked before mankind and lost the princess I loved, and wanted to save. I've called lightning and bound fire. I am legend. And I am a monster.
My name is Ari.
And this is the story of how I let loose the first evil.
Thus begins the tale of a storyteller and a singer on the run and hoping to find obscurity in a tavern bar. But the sins of their past aren't forgotten, and neither are their enemies. Their old lives are catching up swiftly and it could cost them the entire world. No one can escape their pasts and all stories must have an ending.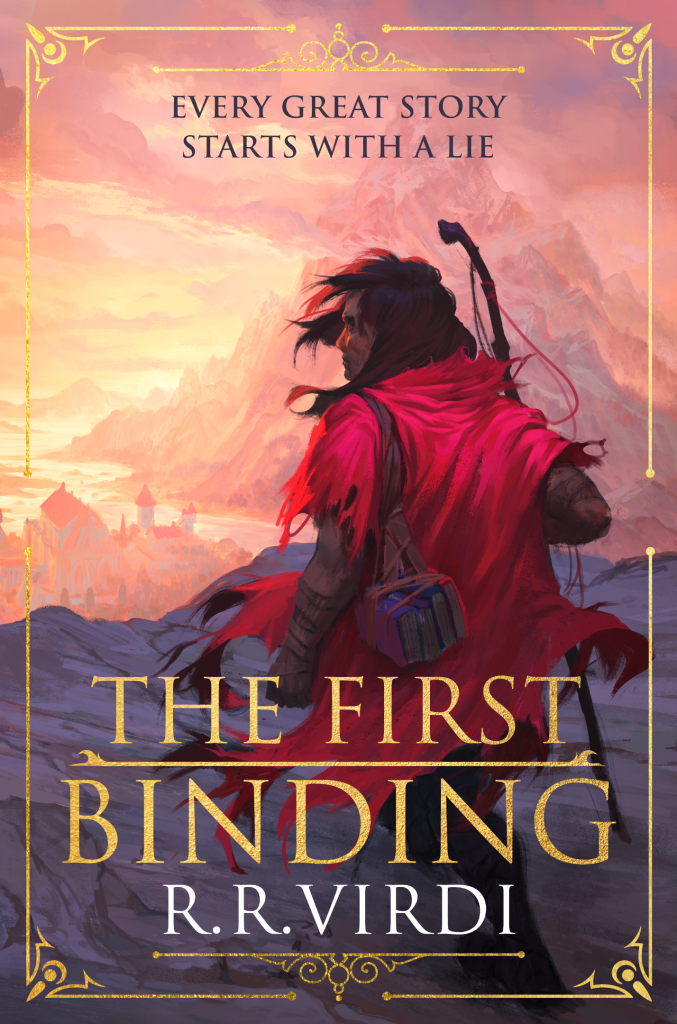 THE FIRST BINDING is the first novel in the Tales of Tremaine series.
Here are just a few of the great reviews the novel has received so far…
'An ode to storytelling, complete with a rich mythology, turbulent adventures, and a flawed hero you'll root for… Approached with patience, this epic fantasy will satisfy any fan of the genre.' — Kirkus
'THE FIRST BINDING is the first volume in a new magnificent and ambitious high fantasy series to obsess over.' — Novel Notions
'R.R. Virdi's THE FIRST BINDING is engrossing and beautiful, joyous and painful—always entertaining, sometimes profound. This book makes me remember why I love epic fantasy.' — Kevin J. Anderson, New York Times bestselling coauthor of Dune: House Atreides
'Crafted with patience, passion, and most importantly, tremendous love. Read R.R. Virdi!' — Jim Butcher, #1 New York Times bestselling author of The Dresden Files
'Virdi has created a rich world where he lays out his magic system thoroughly and requires his characters to work within it. This isn't the magic of a chosen one, plucked out of obscurity and given a great power. No, this magic is work and was learned through sacrifice and necessity.' — Booklist
'[T]he pattern woven by the recurring elements is beguiling. You'll want to sit down with this Storyteller again.' — SFX Magazine
'An epic like no other—grand, sweeping, dramatic, a love letter to fantasy burning with with the dust and heat and mythos of South Asia. It reads like magic and tastes like saffron.' — Yudhanjaya Wijeratne, Forbes 30 Under 30 Asia, Washington Post bestselling author of the Salvage Crew and the Commonwealth Empire
Zeno represents R.R. Virdi in the UK and Commonwealth, on behalf of the JABberwocky Literary Agency in New York.