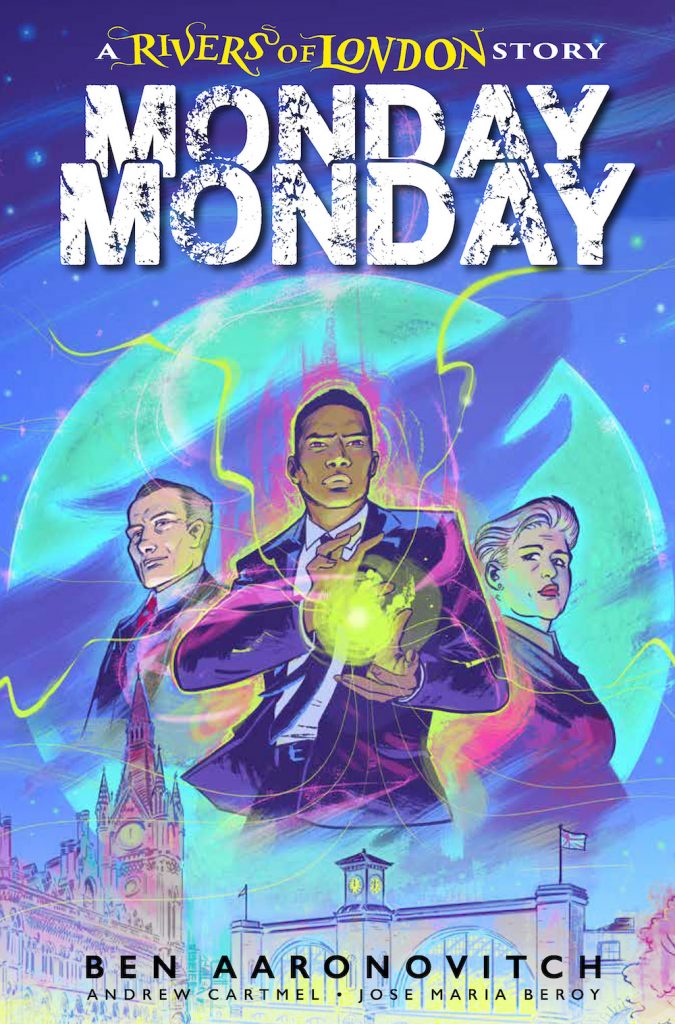 This summer, Titan Comics are due to publish the latest Rivers of London comic arc! Written by Ben Aaronovitch and Andrew Cartmel, and artwork by José Maria Beroy, who joins the series for the first time. Here's the synopsis…
What starts as a routine undercover operation to break up an organized teenage pickpocket gang turns into something far more sinister. A werewolf is on the loose and will stop at nothing to avoid capture! It's up to Peter Grant and his cohort of chums to hunt the deadly lycanthrope and bring him to justice.
Issue #1 in the series will hit shelves (print and digital) on July 7th. It will also be available with three different covers. There's the 'A' cover up top, by Veronica Fish; and then the variant covers by Beroy (B), V.V. Glass (C) and Gyula Nemeth (D)…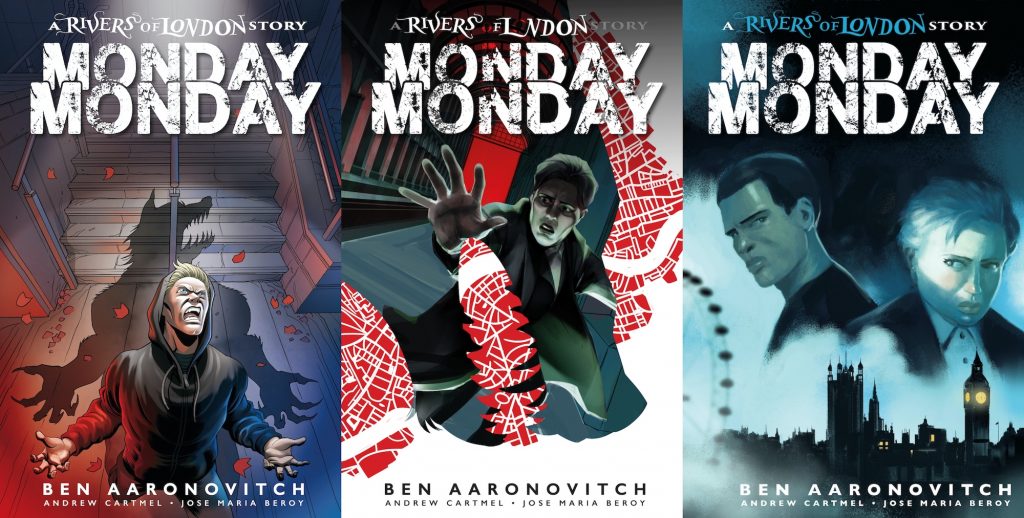 Titan Comics has published all of the Rivers of London comics to date — the first eight story arcs are now available in collected editions (print and digital).