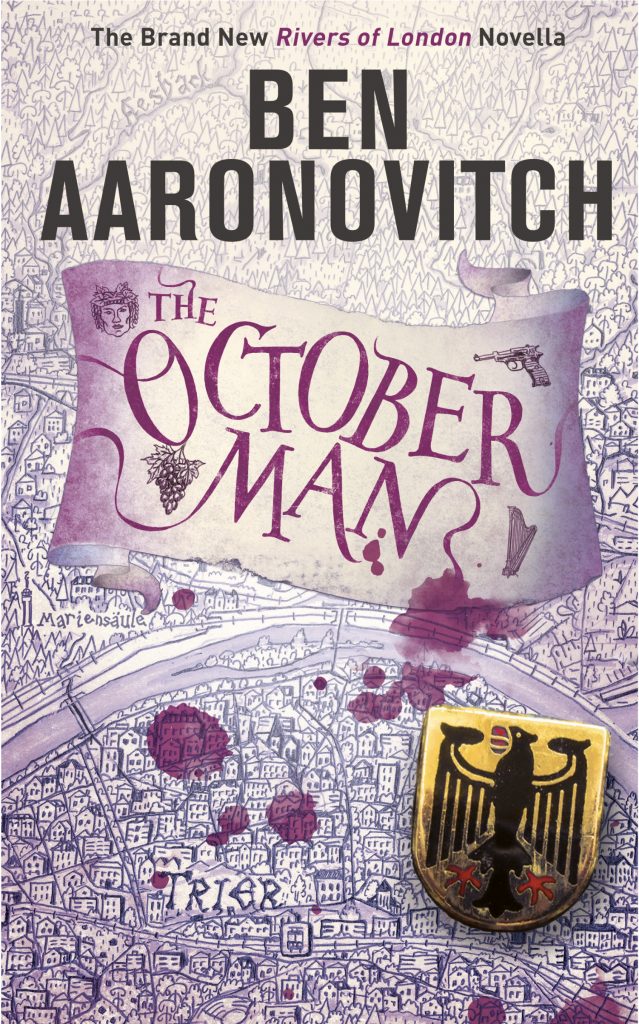 Yesterday, Gollancz announced that they have acquired Ben Aaronovitch's next Peter Grant novella! Gollancz will be publishing THE OCTOBER MAN in June 2019 in the UK. The novella will be published simultaneously in North America by Subterranean Press.
Here's what Ben had to say about the upcoming book and deal:
'So you thought Britain was the only country with cops who do magic? Think again. I'm very happy that Gollancz are willing to continue my foray into novellas. The series has always had lots of avid fans in Germany and I thought it was about time they had their own character and we learnt what their wizards have been up to.'
Here's the synopsis…
Tobias Winter has been assigned to the Abteilung KDA — the Department for Complex and Unspecific Matters.
Despite the intriguing department name, as Winter explains, dealing with the strange and the supernatural is 'actually 90% paperwork'. But this is a story about the other 10% of the job: the life-threatening danger part.
This is a tale about the Queen of the Harvest, the October Man, and the little-known time the vineyard around Trier started to eat people…
Winter may be P.C. Peter Grant's German counterpart, but surviving this investigation is entirely down to him…
Here's what Gollancz and Subterranean Press had to say about the deal…
'The novella is becoming an increasingly successful and vibrant format in publishing and, as the success of his bestselling novella THE FURTHEST STATION showed, Ben Aaronovitch is gifted at writing them,' said Gillian Redfearn, Publishing Director of Gollancz. 'It's fabulous to welcome a new detective to the Rivers of London universe.'
'We're delighted to be publishing signed, numbered and lettered editions of THE OCTOBER MAN, on the heels of our first novella with Ben, THE FURTHEST STATION,'  adds William Schafer, publisher of Subterranean Press. 'With its unrivalled wit and rightfully beloved characters, the Rivers of London series is one of our favourites. We're so pleased to be a part of its story.'
Gollancz has published all of the Peter Grant novels in the UK. Subterranean Press also published the first novella, THE FURTHEST STATION in North America. The novels are published in North America by Del Rey (1-3) and DAW Books (4-7). The series has been published widely in translation, with more editions on the horizon!