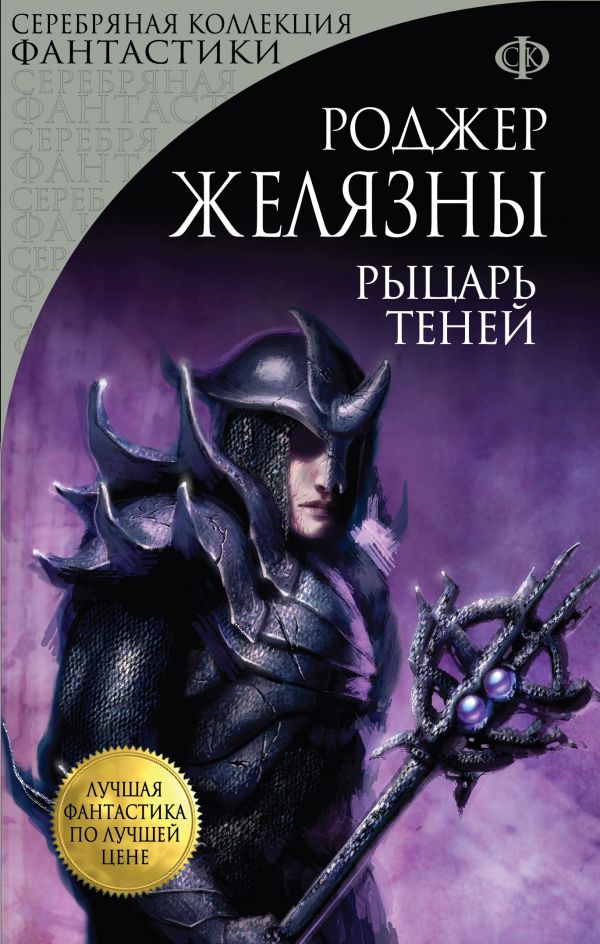 The penultimate novel in Roger Zelazny's classic Chronicles of Amber is available in Russia! KNIGHT OF SHADOWS is published by Эксмо as Рыцарь Теней. Here's the synopsis…
Предпоследний роман легендарных "Хроник Амбера".
Мерлин, сын Корвина, проникает в Крепость Четырех Миров, чтобы в конце концов решить загадку колдуна-преследователя. Но в активную игру вступают основные силы Вселенной — Огненный Путь и Логрус, знаки Порядка и Хаоса. Мерлин проходит подтеневой мир, спасает друзей, оживляет призраков и отказывается от предложенного выбора…
The ninth book in the series, KNIGHT OF SHADOWS was first published in 1991. Here's the English-language synopsis…
Merlin continues to attempt to resolve the mysteries plaguing him, and discovers that the forces of Order and Chaos are intervening to force his statement of allegiance.
He must choose between the Unicorn, the Pattern, the Courts of Chaos, or the Logrus.
The first eight novels in the series are published by Эксмо in Russia, as well (covers below).
Zeno represents Roger Zelazny in translation, on behalf of the Zelazny Estate.