The second novel in Lavie Tidhar's The Bookman Histories trilogy has a Japanese language cover! CAMERA OBSCURA (影のミレディ), which follows THE BOOKMAN, was published in Japan by Hayakawa Shobo this month. Here is the cover: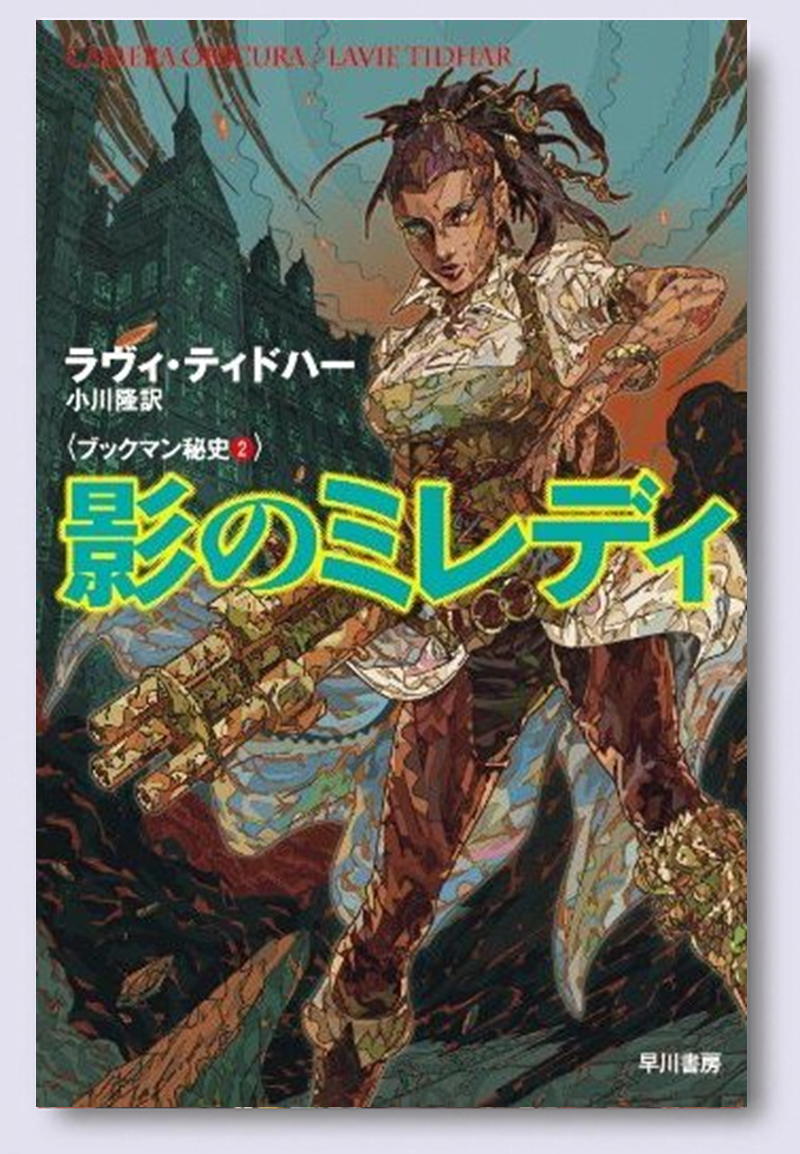 And the synopsis, in case you've not caught it…
The mysterious and glamorous Milady De Winter is one of their most valuable agents. A despicable murder inside a locked and bolted room on the Rue Morgue in Paris is just the start. This whirlwind adventure will take Milady to the highest and lowest parts of that great city, and beyond – and cause her to question the very nature of reality itself.
The Bookman Histories – which concludes with THE GREAT GAME – is published by Angry Robot Books in the UK and US.