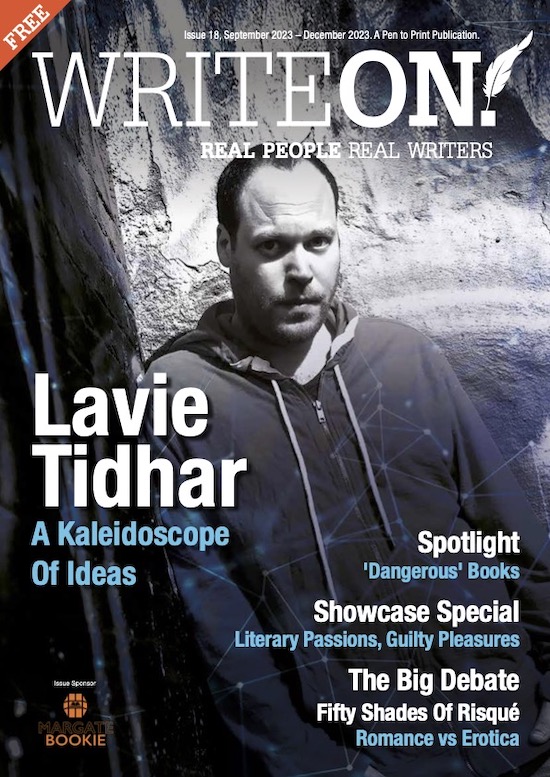 Lavie Tidhar is the cover-star of the latest issue of Write On! magazine, which is out now! The issue is available for free online, and in the piece Lavie discusses his approach to writing, and more!
Tidhar's latest novels are ADAMA (Head of Zeus) and THE CIRCUMFERENCE OF THE WORLD (Tachyon) — both are out now!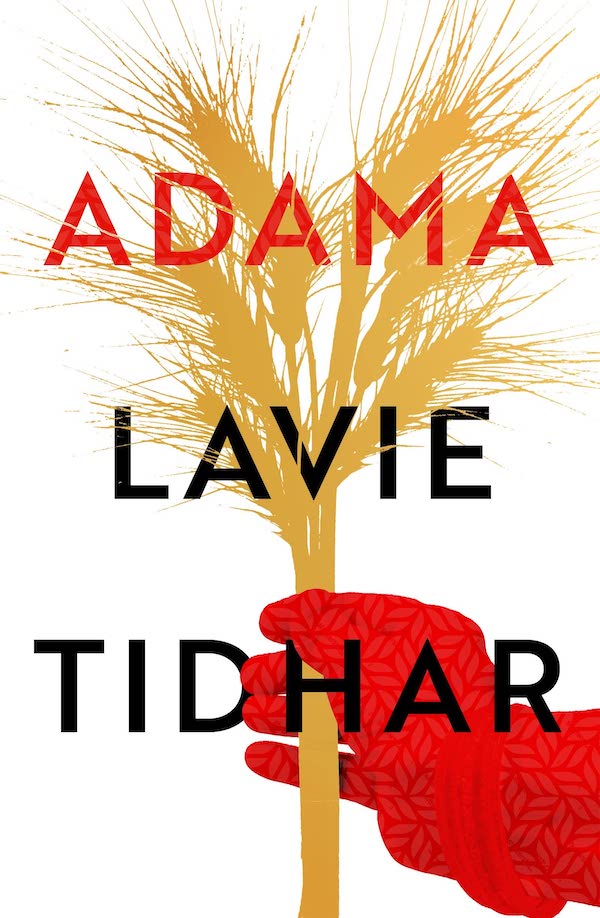 Here's the synopsis for ADAMA…
THERE IS NO LAND WITHOUT BLOOD, AND I WATER THIS LAND WITH THE BLOOD OF MY MEN.
Ruth's family were in Budapest when the Nazis came.
Now Ruth is in Palestine, amid the bare hills inland from Haifa, breaking the rocky soil of an unyielding land before it breaks her.
With her comrades, her fellow kibbutzniks, she will build a better world. There will be green grass, orange trees and pomegranates, a land that is their own and no one else's.
So they till their fields, dig their wells, build their homes and forge a new way of living, fiercely proud of their shared pursuit of a dream.
But as one generation begets another, the dream unravels, twisted into a dark tapestry of secrets and lies; sacrificed for revenge, forbidden love and murder.
A sweeping historical epic following four generations of a single family as they struggle to hold on to their land and each other.
ADAMA was recently featured as a Sunday Times (UK) Best Historical Novel of September 2023: 'ADAMA is the second in an ambitious trilogy about the tumultuous birth of Israel, but can be read as a standalone. It is a brilliantly unsentimental portrayal, full of moral murkiness and tarnished hopes, with small, half-glimpsed bursts of joy.'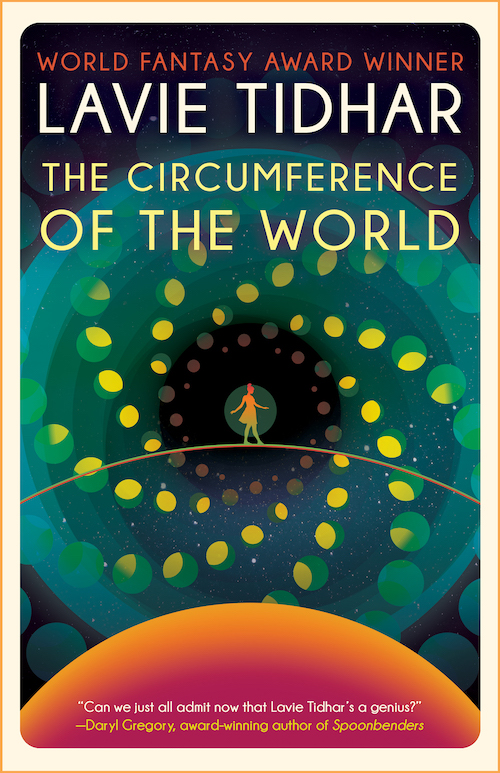 Here, too, is the synopsis for THE CIRCUMFERENCE OF THE WORLD…
Caught between realities, a mathematician, a book dealer, and a mobster desperately seek a notorious book that disappears upon being read. Only the author, a rakish sci-fi writer, knows whether his popular novel is truthful or a hoax…
Delia Welegtabit discovered two things during her childhood on a South Pacific island: her love for mathematics and a novel that isn't supposed to exist. But the elusive book proves unexpectedly dangerous. Oskar Lens, a science fiction-obsessed mobster in the midst of an existential crisis, will stop at nothing to find the novel. After Delia's husband Levi goes missing, she seeks help from Daniel Chase, a young, face-blind book dealer.
The infamous novel Lode Stars was written by the infamous Eugene Charles Hartley: legendary pulp science-fiction writer and founder of the Church of the All-Seeing Eyes. In Hartley's novel, a doppelganger of Delia searches for her missing father in a strange star system. But is any of Lode Stars real? Was Hartley a cynical conman on a quest for wealth and immortality, creating a religion he did not believe in? Or was he a visionary who truly discovered the secrets of the universe?
THE CIRCUMFERENCE OF THE WORLD has been garnering praise from far and wide. Here are just a few examples…
'Tidhar wins it all with this magnificently original mind-bender of a novel about a missing husband and a mysterious book that disappears as soon as you read it. THE CIRCUMFERENCE OF THE WORLD is two parts Philip K. Dick, two parts Brothers Strugatsky, and six parts blow your f**king mind.' — Junot Diaz
'World Fantasy Award winner Tidhar (Neom) wows with a mind-bending existential adventure that seeks to answer the age-old question of why humanity exists… Toggling between perspectives and the ethereal text of Lode Stars, Tidhar's slippery metafictional tale lyrically entangles scientific fact, mysticism, and mental illness. This is a knockout.' — Publishers Weekly (Starred Review)
'Maybe the universe's energy really does get recycled, because this eclectic speculative novel manages to be simultaneously contemporary, nostalgic, and retro in a way that wouldn't be unfamiliar to the SF icons to which it pays tribute…. Tidhar's rich portrayal of the pulpy golden age of science fiction, distinctive characters, and nimble turns of phrase make for a cool confection.' — Kirkus