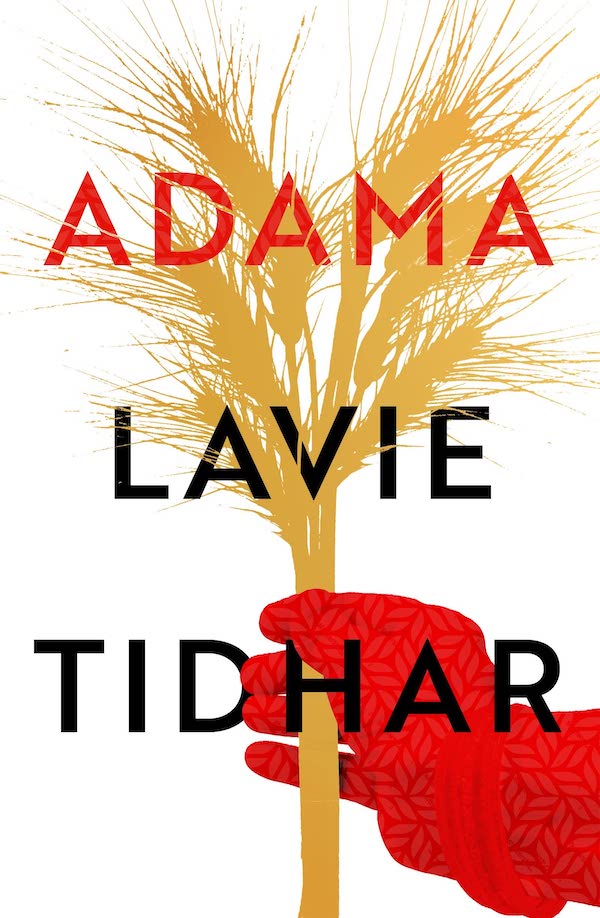 Lavie Tidhar's latest masterpiece, ADAMA, is out now! Published by Head of Zeus (print and eBook) and W. F. Howes (audio), it's the second novel in the author's ambitious, asynchronous trilogy about Israel. Here's the synopsis…
THERE IS NO LAND WITHOUT BLOOD, AND I WATER THIS LAND WITH THE BLOOD OF MY MEN.
Ruth's family were in Budapest when the Nazis came.
Now Ruth is in Palestine, amid the bare hills inland from Haifa, breaking the rocky soil of an unyielding land before it breaks her.
With her comrades, her fellow kibbutzniks, she will build a better world. There will be green grass, orange trees and pomegranates, a land that is their own and no one else's.
So they till their fields, dig their wells, build their homes and forge a new way of living, fiercely proud of their shared pursuit of a dream.
But as one generation begets another, the dream unravels, twisted into a dark tapestry of secrets and lies; sacrificed for revenge, forbidden love and murder.
A sweeping historical epic following four generations of a single family as they struggle to hold on to their land and each other.
The audiobook is narrated by Levi Goldmeier.
'ADAMA is an unstoppable masterpiece… Tidhar is a magician, a time-traveler, a historian, a comedian, a raconteur, a subversive, a truth teller and also one of the finest writers around. If history is a nightmare we're all trying to wake up from, then ADAMA is a trumpet blast that rings out the past and into the future.' — Junot Diaz
'A propulsive, decades-spanning noir saga. I couldn't put it down.' — Silvia Moreno-Garcia
'Lavie Tidhar's prose is beautiful, his characters lacerating and heartbreaking… I loved it.' — Catriona Ward
The first novel in this trilogy is MAROR, which is out now and also published by Head of Zeus.