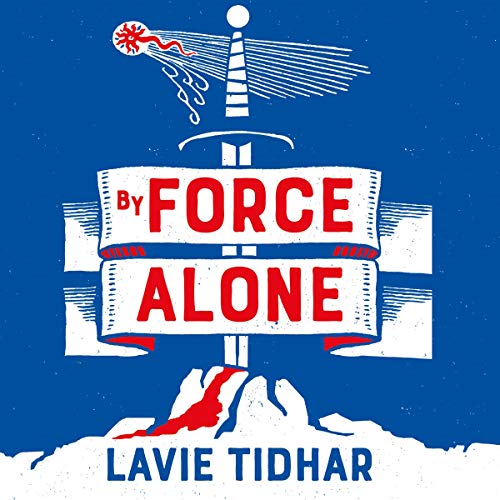 Lavie Tidhar's latest critically-acclaimed novel, BY FORCE ALONE is now available as an audiobook! Published by Jammer/W. F. Howes, and narrated by Toby Longworth, here's the synopsis…
Everyone thinks they know the story of King Arthur and his knights of the Round Table, but they don't know sh*t. There was never a painting that showed the true Britain, that clogged sewer Rome abandoned just as soon as it could. A Britain where petty warlords murdered each other in the mud, while all the while the Angles and Saxons and worst of all the Jutes, were coming over here and taking our lands and taking our jobs and taking our women.
You want to know the truth? Are you sure you can handle the truth? Arthur? An over-promoted gangster, in thrall to that eldritch parasite, Merlin. Excalibur? A shady deal with a watery arms dealer. The Grail Quest? Have you no idea about the aliens and the radioactive blight? Well, you'd better read this then.
The print and eBook editions of the novel are published by Head of Zeus in the UK (out now) and Tor Books in North America (due out in August 2020).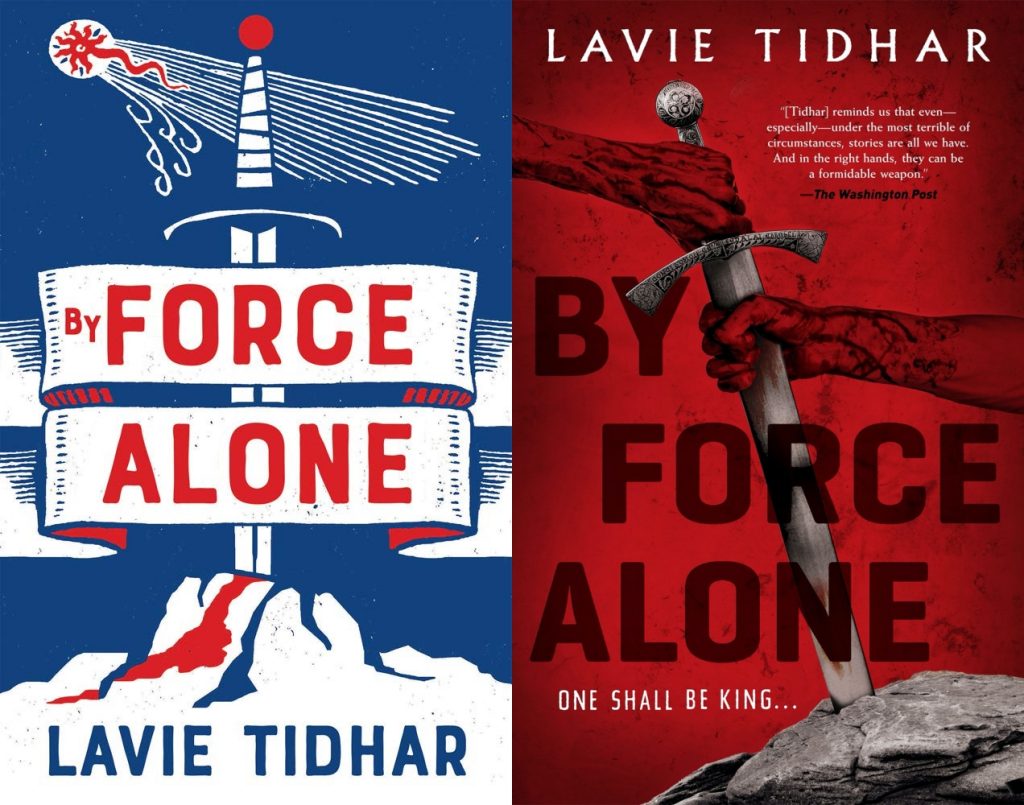 Here is just a small selection of the aforementioned critical acclaim the novel has received already…
'Profane, hilarious, brutal… kills as both sheer entertainment and canny political statement. To my fellow writers: the Arthurian Revision category is now closed. Take your ball and go home.' — Daryl Gregory
'Tidhar turns King Arthur's court into a gangster's paradise, full of wheelings and dealings, and true grit. If the tale didn't go down like this, it should have.' — Silvia Moreno-Garcia
'Lavie Tidhar has created something wonderful, and extraordinary blend of history, legend, and sheer, lunatic inspiration. I loved it.' — Christopher Farnsworth
'Uther is a chancer and a shagger… [Arthur] is ruthless in pursuit of power… His Lancelot… is a ninja warrior, his Guinevere a killer — the writer is clearly having fun… Tidhar never lands direct political punches… but the very tone and shape of the book are a reminder that we need to treat national myths with caution… this is a novel that demands your attention and proves that sometimes when a writer has the audacity to revisit stories that others would avoid for fear of over-familiarity, they can steal the power of the oldest tales.' — SFX (4.5*/5)
'A violent, funny, absurd epic – Tidhar remains an utterly original voice in contemporary fiction.' — Daniel Polansky
'Tidhar saturates this epic adventure with profanity, dark humor, sword-sharp twists, and unexpected moments of pathos. Readers who hold King Arthur dear to their hearts will be gratified by Tidhar's attention to detail amidst the innovation. This dark, imaginative take on a classic is sure to impress.' — Publishers Weekly
'Lavie Tidhar has built a career out of not playing it safe. Over the last decade he has written bold, provocative novels… with a flair for metafiction and inspired by the pulps (both hard-boiled and genre)… given the political nature of his work, it's not entirely surprising that he would shift his focus to the question of nationalism and Brexit… with his latest novel, BY FORCE ALONE, Tidhar takes a mythology the English hold dear, the legend of King Arthur, and goes to town with it… For all its foul language and radical deconstruction, of which I've provided only a taste (you should see what Tidhar does with the Holy Grail), BY FORCE ALONE isn't a desecration of the Arthurian romances. Instead, he pays homage to the writers and poets – Robert Wace, Chretien de Troyes, Wolfram von Eschenbach, and Thomas Mallory (just to name a few) – who took their turn in adapting and refining Monmouth's text… BY FORCE ALONE is a jolt of pure entertainment, a brilliant, revisionist blend of magic, crime syndicates and Kung-fu knights.' — Locus
'The novel is a bloody, bravura performance, which Tidhar pulls off with graphic imagery and modern vernacular… a salutary antidote to the more romantic glossings of recent modern fantasy.' — Guardian