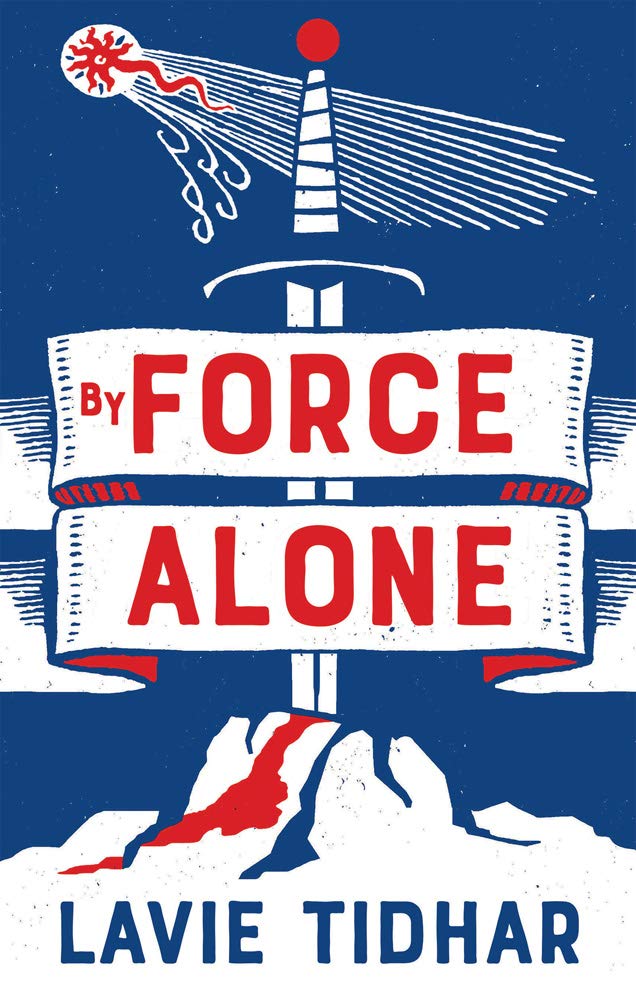 Lavie Tidhar's highly-anticipated next novel, BY FORCE ALONE is out now in the UK! Published by Head of Zeus, here's the synopsis…
Everyone thinks they know the story of King Arthur and his knights of the Round Table, but they don't know sh*t. 
There was never a painting that showed the true Britain, that clogged sewer Rome abandoned just as soon as it could. A Britain where petty warlords murdered each other in the mud, while all the while the Angles and Saxons and – worst of all – the Jutes, were coming over here and taking our lands and taking our jobs and taking our women. 
You want to know the truth? Are you sure you can handle the truth? 
Arthur? An over-promoted gangster, in thrall to that eldritch parasite, Merlin. 
Excalibur? A shady deal with a watery arms dealer. 
The Grail Quest? Have you no idea about the aliens and the radioactive blight? 
Well, you'd better read this then.
The novel is due to be published in North America by St. Martin's Press, on June 6th, 2020. We shared the cover for this edition a while ago, but it's so good we wanted to share it again…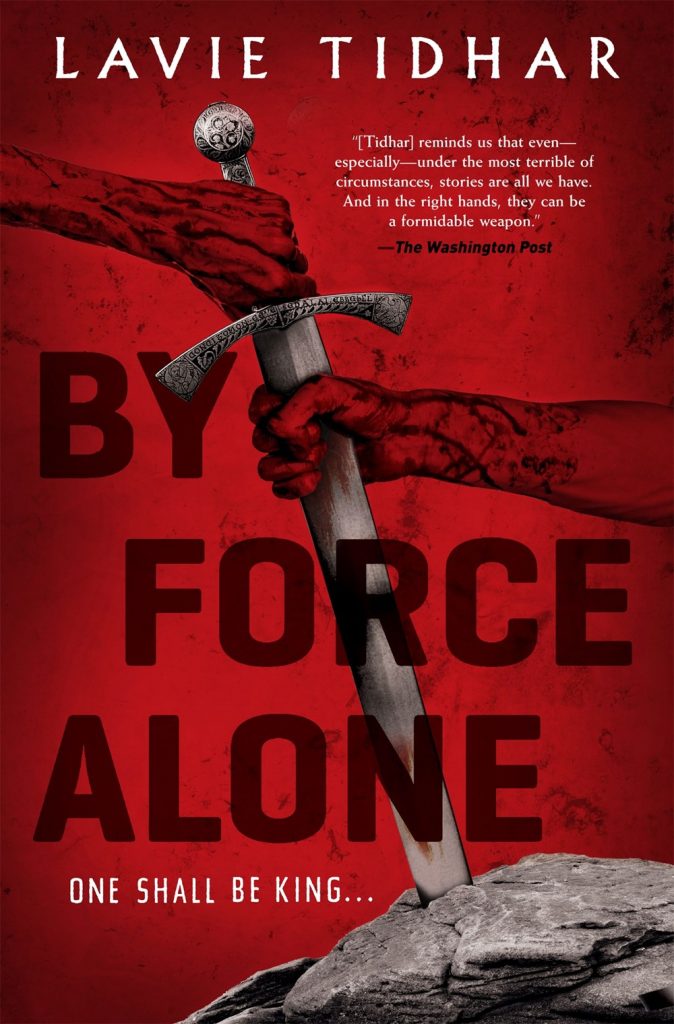 Lavie is the multi-award-winning author of a host of novels and short fiction, including UNHOLY GHOST, CENTRAL STATION and THE VIOLENT CENTURY (published by Tachyon Publications), A MAN LIES DREAMING, CANDY (Scholastic), and many more.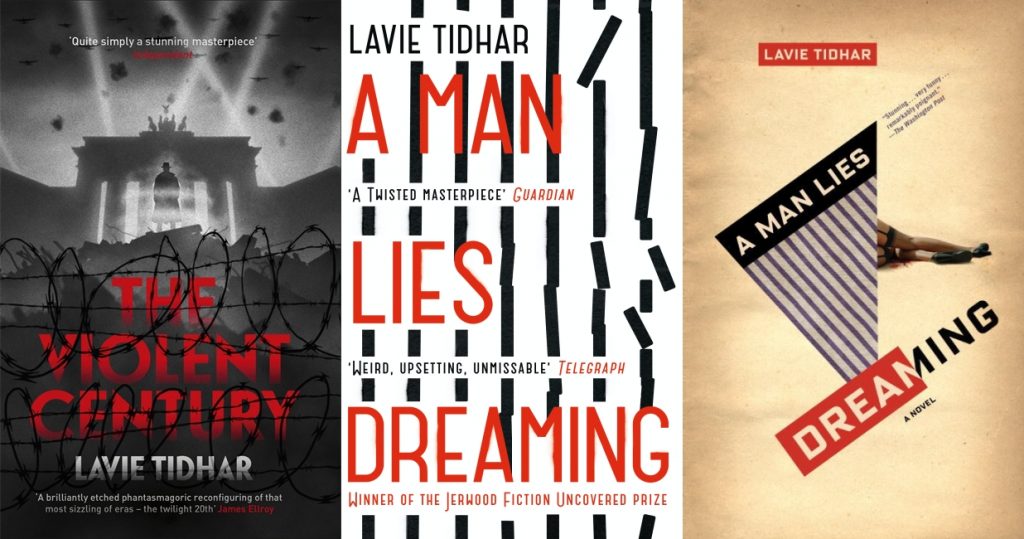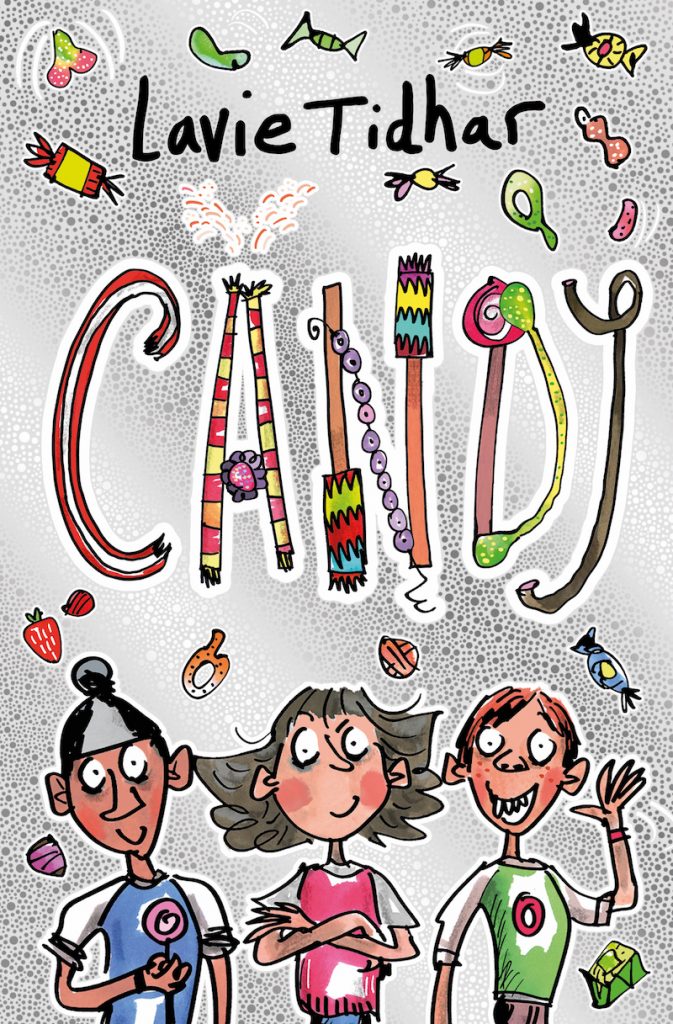 Here are just a few reviews that Lavie's novels have received so far…
'Lavie Tidhar is a genius at conjuring realities that are just two steps to the left of our own — places that look and smell and feel real, if just a bit hauntingly alien. UNHOLY LAND develops slowly. It begins with banal strangeness (this Palestinia, so like and unlike modern-day Israel) and leans gently into it… This is a story that gets weirder the deeper you get into it; that cultivates strangeness like something precious. It has three narrators: Investigator Bloom, Tirosh and a woman, Nur, who works as a field agent for the Border Agency. There are echoes of Chabon's The Yiddish Policeman's Union in it, wild strains of P.K. Dick and Roger Zelazny's Chronicles of Amber. But UNHOLY LAND is its own thing. Something that no one but Tidhar could've written. Gorgeous in its alienness, comfortingly gray in its banality, and disquieting throughout.' — NPR
'In his first book for younger readers, he creates perhaps his most chilling vision yet: a city where sweets are forbidden under a prohibition act… The tone is as hard-boiled as a cough drop. The jokes sizzle like Space Dust. CANDY is a treat, the kind of confection Roald Dahl and Raymond Chandler might have come up with after an all-night bonbon bender.' — Financial Times
'Magnificently blends literary and speculative elements in this streetwise mosaic novel set under the towering titular spaceport… Tidhar gleefully mixes classic SF concepts with prose styles and concepts that recall the best of world literature. The byways of Central Station ring with dusty life, like the bruising, bustling Cairo streets depicted by Naguib Mahfouz. Characters wrestle with problems of identity forged under systems of oppression, much as displaced Easterners and Westerners do in the novels of Orhan Pamuk. And yet this is unmistakably SF. Readers of all persuasions will be entranced.' — Publishers Weekly (Starred Review) on CENTRAL STATION
'Wild, noir-infused alternative history from genre-bender Tidhar… A wholly original Holocaust story: as outlandish as it is poignant.' — Kirkus (Starred Review) on A MAN LIES DREAMING
'A brilliantly etched phantasmagoric reconfiguring of that most sizzling of eras – the twilight 20th…  This book has it all:  time travel, political intrigue, hellacious history…  You've got superheroes in the guise of regular humans, you've got World War II … THE VIOLENT CENTURY is a torrid tour de force!' — James Ellroy
'He is a political writer, an iconoclast and sometimes a provocateur… OSAMA is a remarkable and ambitious work.' — China Mieville