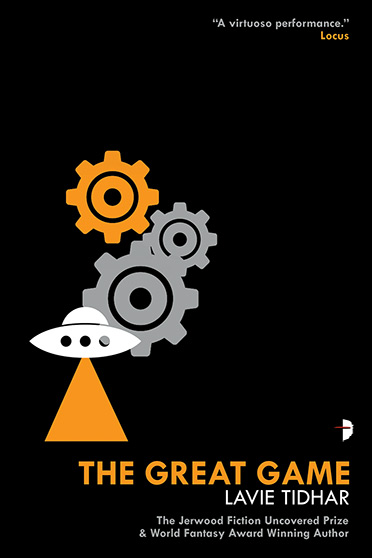 Lavie Tidhar's third Bookman novel, THE GREAT GAME, is re-issued this week! Published by Angry Robot Books, the novel is available in North America tomorrow, and in the UK this Thursday. Here's the synopsis…
Smiley's People meets War of the Worlds…
As a 19th century unlike our own comes to a close, Mycroft Holmes is found murdered outside his London club. It is up to retired shadow executive Smith to track down the killer – only to stumble on the greatest conspiracy of his life. Strange forces are stirring into life around the globe, and in the shadow game of spies nothing is certain.
In The Great Game, World Fantasy Award winning author Lavie Tidhar concludes his epic trilogy of a Victorian era that could never have been: filled with literary references galore, not to mention airship battles, Frankenstein monsters, alien tripods and death-defying acts. It is a world where nothing is certain – not even death.
And furthermore… venture deeper into the Lost Files of the Bookman Histories in this 2016 edition, as Professor Tidhar explores the 'Dynamics of an Asteroid'!
Angry Robot re-issued the first two novels in the series — THE BOOKMAN and CAMERA OBSCURA — earlier this year.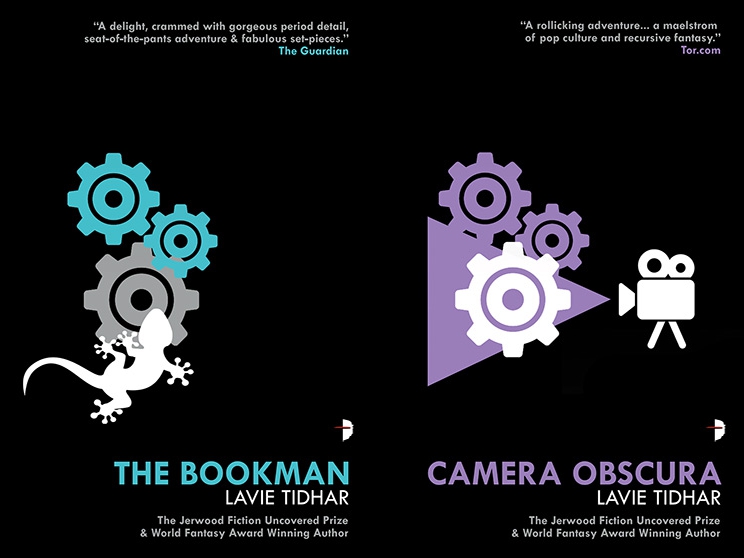 Here is a small selection of reviews the novel and series have enjoyed…
'THE GREAT GAME is a very fine addition to the [Bookman Histories] series, and can be enjoyed without having read the others, though you owe it to yourself to read the entire series if well detailed alternate history science fiction is your sort of thing.' — Starburst
'Alien technologies, lizard monarchs, giant robots, breathless action, and all manner of weird stuff going down … It's great, over-the-top period fun.' –– Ros Jackson, Warpcore SF on THE GREAT GAME
'Tidhar's world is energetic… a thoroughly fun book and a lively adventure.' — Terror Tree on THE GREAT GAME
'Lavie Tidhar's THE BOOKMAN is simply the best book I've read in a long time, and I read a lot of books. If you're worried that Steampunk has turned into a mere fashion aesthetic, then you'd better read this one. It's a stunningly imaginative remix of history, technology, literature, and Victorian adventure that's impossible to put down. The book is immensely smart and readable at the same time. I very much hope that it's the first of many such books. Buy it.' — James P. Blaylock
'THE BOOKMAN is a delight, crammed with gorgeous period detail, seat-of-the-pants adventure and fabulous set-pieces.' — The Guardian
'Achieves moments of surprising depth and beauty, with real insights into human history and psychology as well as the immense and varied wealth of writing in the last half of the 19th century. It's a virtuoso performance.' — Locus Magazine on CAMERA OBSCURA
Lavie's latest novel, CENTRAL STATION, was published this year by Tachyon Publications, to great acclaim. His previous, critically-acclaimed and award-winning novels include A MAN LIES DREAMING (Hodder/Melville House), THE VIOLENT CENTURY (Hodder/Thomas Dunne/PS Publishing) and OSAMA.