MAROR, Lavie Tidhar's latest epic novel is out now! Published by Head of Zeus, it has been described as 'a kaleidoscopic masterpiece' (Junot Diaz) and 'like the Jewish Godfather' (Silvia Moreno-Garcia). Check out the synopsis…
A multi-generational saga with cultural and political depth, drawing on the rich, often troubling recent history of Israel, for fans of A History of Seven Killings or The White Tiger.
How do you build a nation?
It takes statesmen and soldiers, farmers and factory workers, of course. But it also takes thieves, prostitutes and policemen.
Nation-building demands sacrifice. And one man knows exactly where those bodies are buried: Cohen, a man who loves his country. A reasonable man for unreasonable times.
A car bomb in the back streets of Tel Aviv. A diamond robbery in Haifa. Civil war in Lebanon. Rebel fighters in the Colombian jungle. A double murder in Los Angeles.
How do they all connect? Only Cohen knows.
Maror is the story of a war for a country's soul – a dazzling spread of narrative gunshots across four decades and three continents.
It is a true story. All of these things happened.
Head of Zeus has also published some of Lavie's other novels: OSAMA, A MAN LIES DREAMING, BY FORCE ALONE, and THE HOOD , as well as the THE BEST OF WORLD SF, Volume 1 and (forthcoming) Volume 2, which Lavie edited.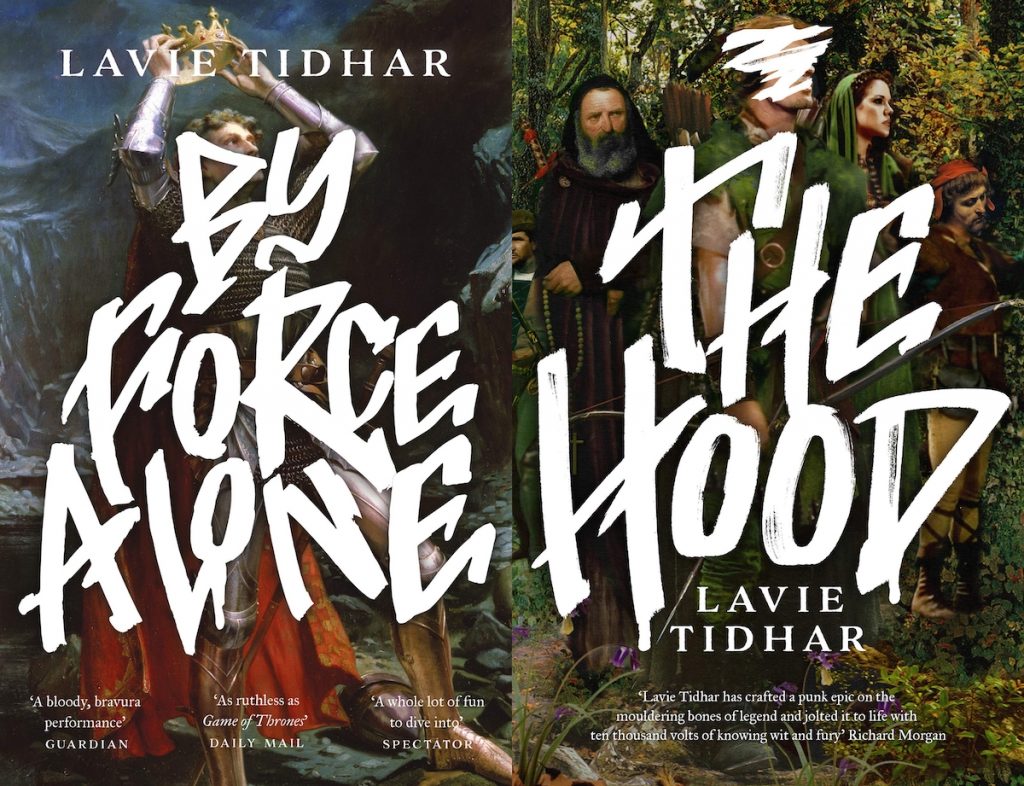 Check out that pair of advance reviews of MAROR in full…
'Some write in ink, others in song, Tidhar writes in fire… MAROR is a kaleidoscopic masterpiece, immense in its sympathies, alarming in its irreverences and altogether exhilarating.' — Junot Díaz
'One of the boldest, most visionary writers I've ever read creates both a vivid political exploration and a riveting crime epic.' — Silvia Moreno-Garcia
'MAROR blends the page-turning wit of a hard-boiled detective noir with the stirring intrigue of a multi-national political epic. An ambitious achievement that weaves a tapestry of both story and statement.' — Kevin Jared Hosein