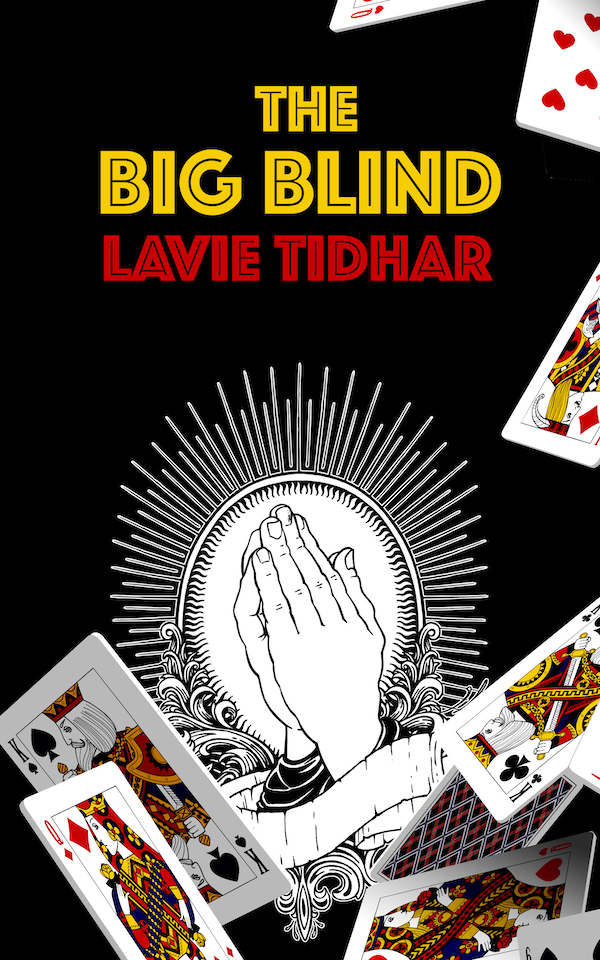 Lavie Tidhar's latest novella, THE BIG BLIND, is out now in a new eBook edition! Published by JABberwocky, here's the synopsis…
The daughter of a legendary card player with skills of her own, Claire doesn't want to go into the family business. She's heard the call, and she desperately wants to become a nun. But when her convent comes under financial threat, Claire must leave what she loves to save what she loves — and enter an international poker tournament.
Both a poker novella and a meditation on faith, The Big Blind is a taut, heartfelt and compelling new book from multiple award winner Lavie Tidhar.
The eBook will be available from most major eBook retailers. Here are some links:
The novella was first published by PS Publishing as a limited edition.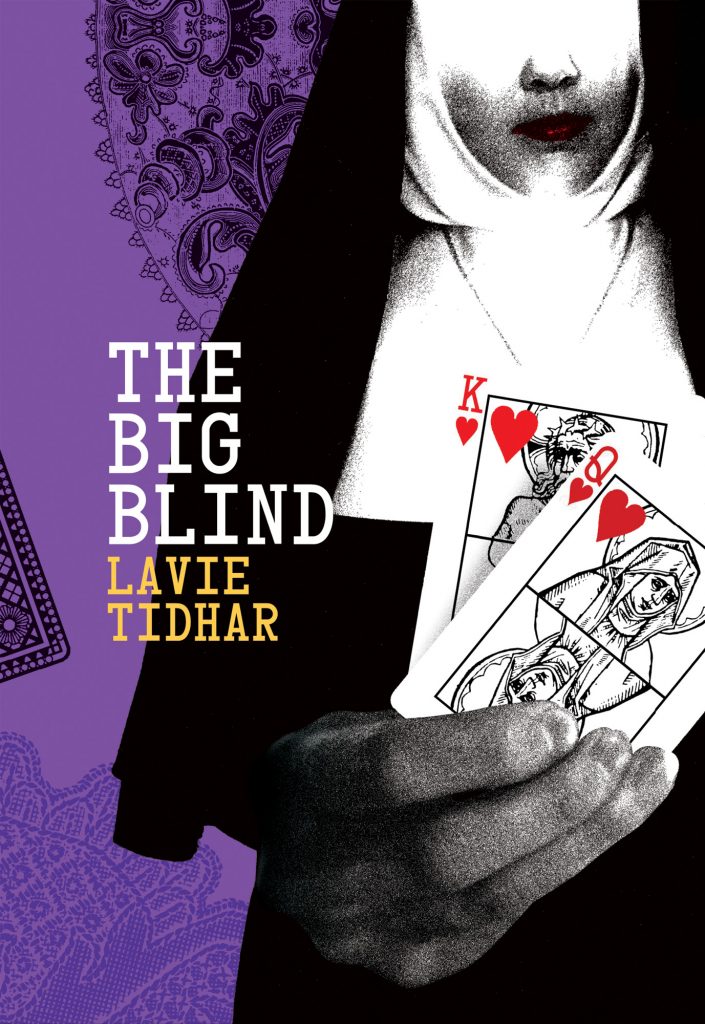 'Tidhar changes genres with every outing, but his astounding talents guarantee something new and compelling no matter the story he tells.' —Library Journal
'Lavie Tidhar is one of the great writers of my generation.' — Silvia Moreno-Garcia, author of Mexican Gothic
'An utterly original voice in contemporary fiction.' — Daniel Polansky, author of The Seventh Perfection
'In a genre entirely of his own, and quite possibly a warped genius.' — Ian McDonald, author of TIME WAS
'Tidhar has long taken a kind of perverse glee in his own unpredictability, sometimes blurring the line between pointed literary allusiveness and simple attention deficit…. So while the question of what Tidhar might come up with next is a perfectly reasonable one, I have to admit that the last thing I'd have expected is a sweet-natured tale that, with almost no changes, would work just fine as a 1950s Audrey Hepburn comedy about a young poker-playing Irish nun trying to save her convent from foreclosure… touching… the story unfolds like a Hollywood playbook… a feel-good ending.' — Locus (Gary K. Wolfe)
'A really enjoyable book, different from anything I'd read by Tidhar before (but then, I think that every time I open one of his books). Recommended.' — Blue Book Balloon