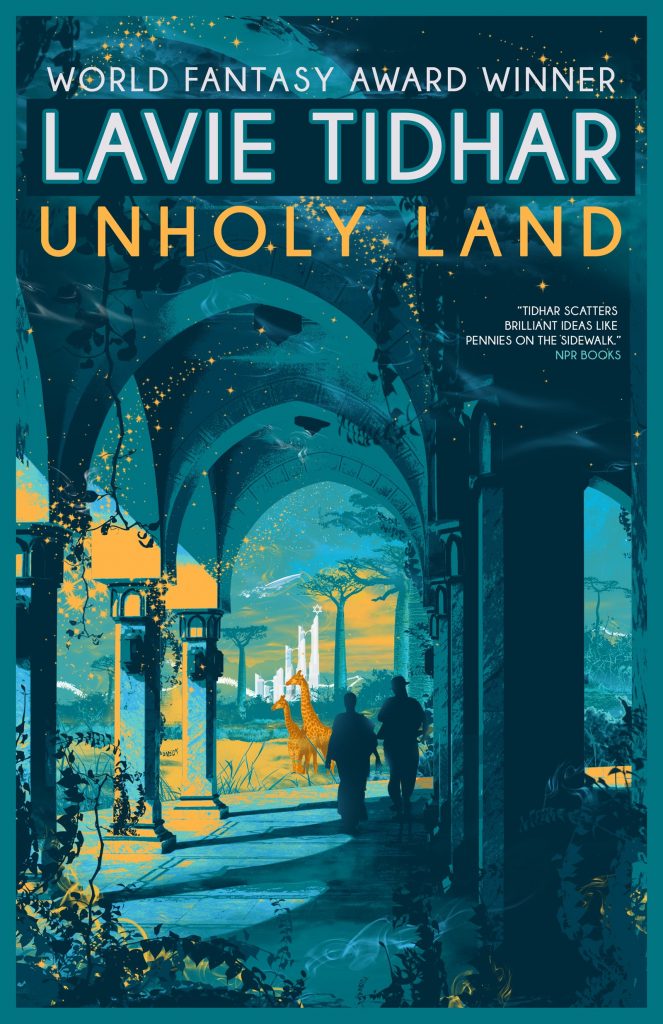 UNHOLY LAND, Lavie Tidhar's next novel to be published by Tachyon Publications, will be graced with that truly stunning cover, above. The image surfaced on Amazon and Goodreads last week, and we had to share it with you all. The artist is Sarah Anne Langton, who also did the award-winning cover for Lavie's CENTRAL STATION (also published by Tachyon).
Here's the UNHOLY LAND synopsis…
Much has changed when Lior Tirosh, writer of pulp fiction, returns to East Africa. His homeland, Palestina — a Jewish state established in the early 20th century — is constructing a massive border wall. Unrest in the capital is on the rise; life for Jews and refugees alike is increasingly unstable.
Tirosh's search for his missing niece leads him to a ruthless member of the state's security apparatus and a shadowy agent who is far more than she seems. Every answer Tirosh uncovers reveals a multitude of more dangerous truths. He is enveloped in deadly conspiracies that even the most imaginative author had never envisioned.
There is more than one Palestina, and the borders between the worlds are beginning to break.
UNHOLY LAND is due to be published in mid-October 2018. We can't wait for you all to read it!