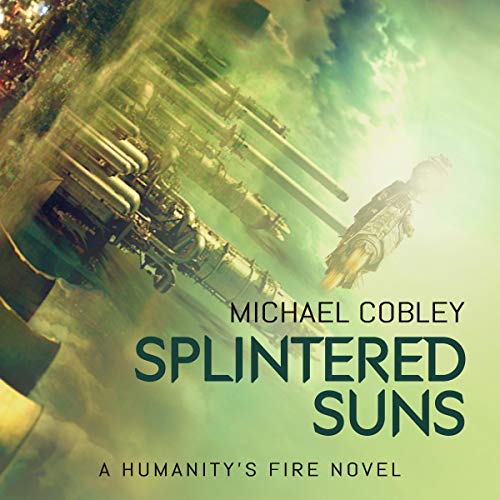 The audio edition of Michael Cobley's latest space opera, SPLINTERED SUNS is out now! Published by Audible, it is the fifth novel set in the author's Humanity's Fire universe. Here's the synopsis…
For Pyke and his crew it should have been just another heist. Travel to a backwater desert planet, break into a museum, steal a tracking device then use it to find a ship buried in the planet's vast and trackless sandy wastes.
Except that the museum vault is a bioengineered chamber, and the tracking device is sought after by another gang of treasure hunters led by an old adversary of Pyke's, the devious Raven Kaligara. Also, the ship is a quarter of a million years old and about two kilometres long, and somewhere aboard it is the Essavyr Key, a relic to unlock all the treasures and technologies of a lost civilisation…
The novel is published in print in the UK and US by Orbit Books, who have also published the previous novels in the series: the trilogy featuring SEEDS OF EARTH, THE ORPHANED WORLDS, and THE ASCENDANT STARS; and the stand-alone ANCESTRAL MACHINES. (The latest novel is also a stand-alone adventure.) You can read an excerpt from SPLINTERED SUNS over on Hachette's website.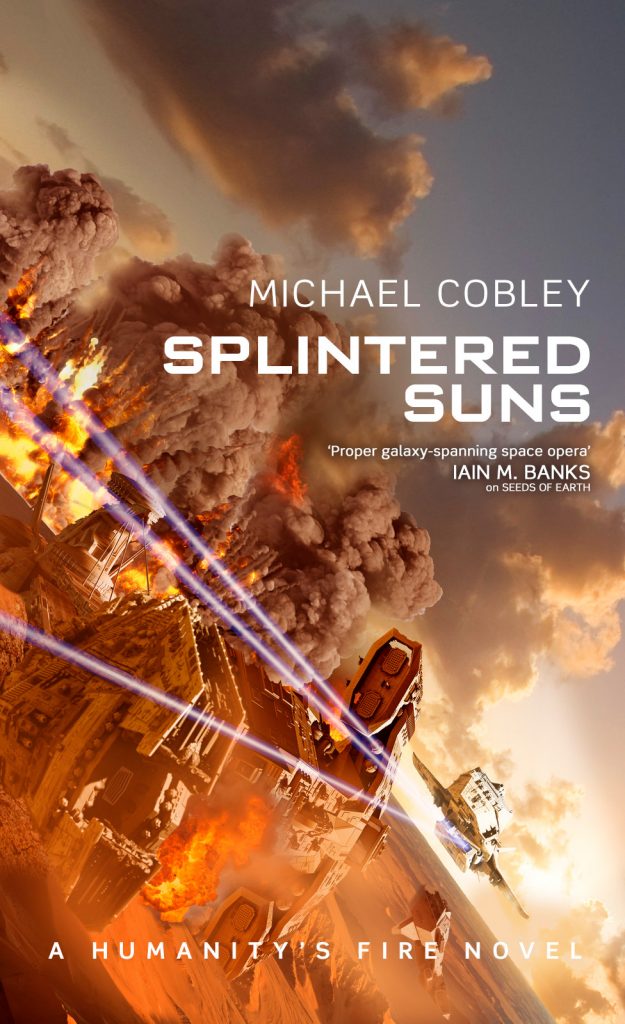 'Michael Cobley writes vast, sprawling space opera in the wide-screen tradition of Iain M Banks, replete with mega-starships, exotic alien worlds, artfully rendered extraterrestrial species and much swashbuckling derring-do, all carried off with an up-to-the minute political sensibility… a thrilling action adventure… SPLINTERED SUNS is a page-turner with a high-octane sense of wonder, full of gloriously described technology and fabulous settings.' — Guardian
'[H]uge fun' — SFX on SPLINTERED SUNS