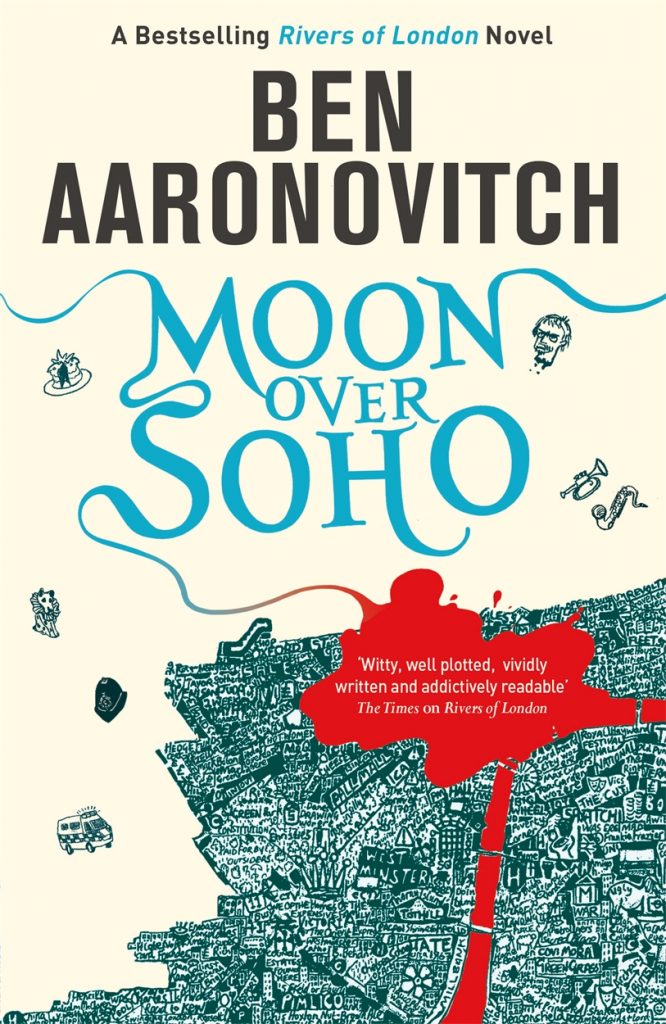 Just a quick post today to announce that eBook editions of Ben Aaronovitch's acclaimed second and third Rivers of London/Peter Grant novels are available again in North America! Published by JABberwocky, they are also available print-on-demand.
Here's the synopsis for MOON OVER SOHO…
My name is Peter Grant, and I'm a Police Constable in that mighty army for justice known as the Metropolitan Police (a.k.a. the Filth). I'm also an apprentice wizard, the first in fifty years.
When your dad is an almost famous jazz trumpeter, you know the classics. And that's why, when Dr Walid called me down to the morgue to listen to a corpse, I recognized the tune it was playing as the jazz classic 'Body and Soul.' Something violently supernatural had happened to the victim, strong enough to leave its imprint on his corpse as if it were a wax cylinder recording. The former owner of the body, Cyrus Wilkinson, was a part-time jazz saxophonist and full-time accountant who had dropped dead of a heart attack just after finishing a gig.
He wasn't the first, but no one was going to let me exhume corpses just to see if they were playing my tune. So it was back to old-fashioned police legwork, starting in Soho, the heart of the scene, with the lovely Simone – Cyrus's ex-lover, professional jazz kitten and as inviting as a Rubens portrait – as my guide. And it didn't take me long to realise there were monsters stalking Soho, creatures feeding off that special gift that separates the great musician from someone who can raise a decent tune. What they take is beauty. What they leave behind is sickness, failure and broken lives.
The eBook is available via Kobo, Apple, and Amazon.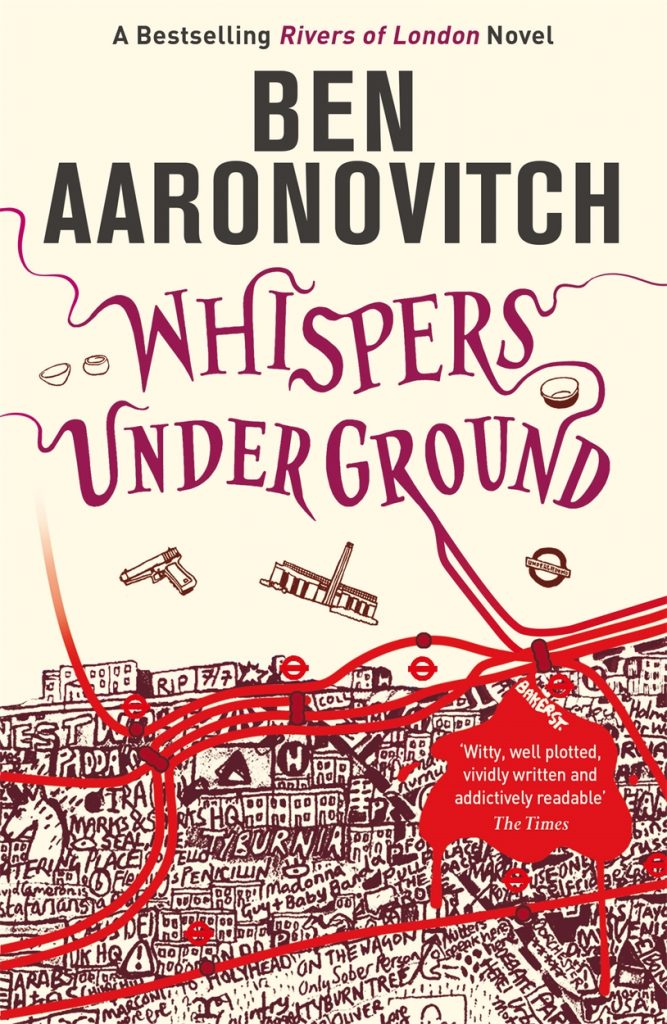 Here's the synopsis for WHISPERS UNDERGROUND…
My name is Peter Grant, police officer, apprentice wizard and well dressed man about town. I work for ECD9, otherwise known as the Folly, and to the Murder Investigation Team as 'oh god not them again.' But even their governor, the arch sceptic and professional northerner DCI Seawoll, knows that sometimes, when things go bump in the night, they have to call us in.
Which was why I found myself in an underground station at five o'clock, looking at the body of James Gallagher, US citizen and Arts Student. How did he avoid the underground's ubiquitous CCTV to reach his final destination, and why is the ceramic shard he was stabbed with so strongly magical?
As the case took me into the labyrinth of conduits, tunnels and abandoned bomb shelters that lay beneath the streets I realised that London below might just be as complicated and inhabited as London above.
And worse, James Gallagher's father is a US senator, so the next thing I know, I've got Special Agent Kimberley Reynolds of the FBI "liaising" with the investigation and asking awkward questions. Such as 'just what are you guys hiding down here' and 'how did you conjure that light out thin air?'
The eBook is available via Kobo, Apple, and Amazon.
JABberwocky also publish the first novel in the series, RIVERS OF LONDON (formerly MIDNIGHT RIOT in the US). The novels are published in the UK by Gollancz/Orion, and in Germany by DTV. The latest novel in the series is AMONGST OUR WEAPONS, published by DAW Books in North America and Orion in the UK.