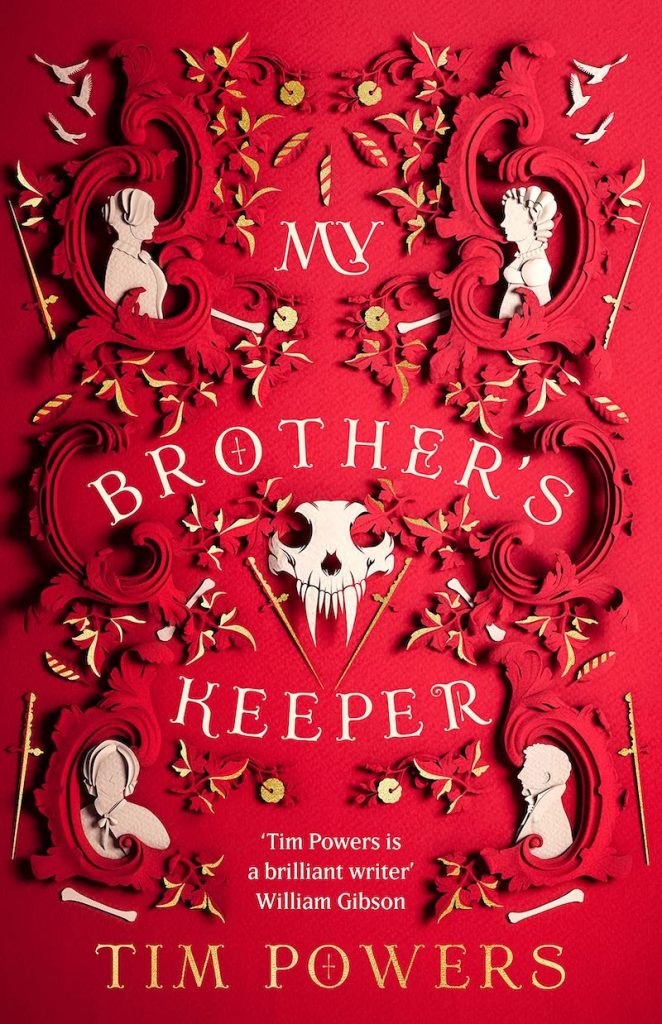 The highly anticipated new novel from Tim Powers, MY BROTHER'S KEEPER is due out in two weeks! To be published by Head of Zeus on October 12th, here's the synopsis…
Howarth, 1846. The edge of the Yorkshire moors.
Here, in solitude, live a widowed parish priest and his family: three daughters and their single brother.
Though the future will celebrate the three daughters, right now they are unknown, their genius concealed. In just a few short years, they will all be dead.
And it will be middle daughter Emily's chance encounter with a grievously wounded man on the moor that sets them on the path to their doom.
My Brother's Keeper introduces an ancient secret haunting the moors, a dark inheritance in the family bloodline and something terrible buried under an ogham-inscribed slab in the church.
An atmospheric, claustrophobic gothic novel from a revered fantasy author… featuring… have you not guessed yet?
Tim Powers is the author of a great many acclaimed science fiction and fantasy novels. The author's Fault Lines trilogy is published by Gollancz, as part of their Fantasy Masterworks series; other novels of his have been published in the UK by Corvus.