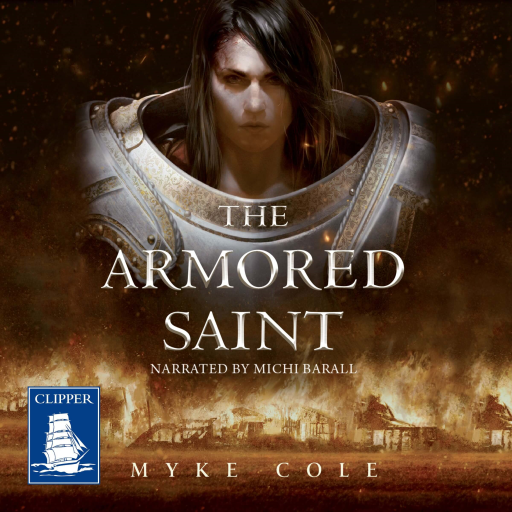 In case you'd missed them, we wanted to draw your attention to Myke Cole's acclaimed Sacred Throne trilogy, which will be available in the UK as audiobooks! Published by W.F. Howes under their Clipper Audiobooks imprint, all of the book will be available soon: THE ARMORED SAINT, THE QUEEN OF CROWS, and THE KILLING LIGHT.
Here's the synopsis for the first book…
A story of religious tyrants, arcane war-machines, and underground resistance that will enthral epic fantasy readers of all ages.
In a world where any act of magic could open a portal to hell, the Order insures that no wizard will live to summon devils, and will kill as many innocent people as they must to prevent that greater horror. After witnessing a horrendous slaughter, the village girl Heloise opposes the Order, and risks bringing their wrath down on herself, her family, and her village.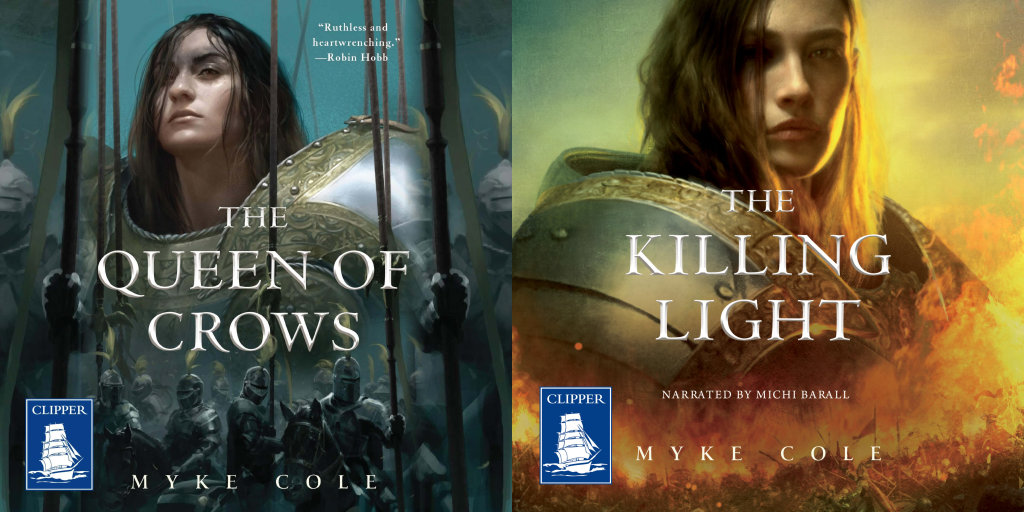 The Sacred Throne trilogy is available in print, published by Tor.com in North America and in the UK. Here's just a selection of great reviews the first novella has received so far (they have all been showered in praise)…
'Cole weaves a fantasy world that feels comfortably familiar, then goes to places you'd never expect. You won't stop turning pages until the stunning finish.' — Peter V. Brett
'Cole has created a dark medieval world that by the end only has a small sliver of light in it. The spunky Heloise fights for her family and friends and makes it easy to cheer her on through her adventures. A must-read for fans of Erika Johansen's Queen of the Tearling series.' — Booklist (Starred Review)
'At first, the reader might think they have a good handle on both Heloise's character and the dark but well-depicted world here, one that's harshly circumscribed in the name of protecting people against a world-ending evil. But by the end of the Sacred Throne's first installment, Cole has not only shown that Heloise and her world have unexplored depths, he's been unsparing in depicting them and just how rapidly and painfully they can both change. The story steadily ratchets up the tension, and it seems clear where the conflict is, until the amazing ending shows that Heloise has a nearly impossible task in front of her… even before the events of this story take their toll.' — RT Book Reviews
'A very fast moving tale, full of energy, excitement, and… character depth.' — Grimdark Magazine
'[A] most satisfying fantasy, with terrific action sequences, particularly once Heloise dons the armor and takes her place as protector. She's a fascinating character in a fascinating fantasy world, and I'm glad to have met her.' — B&N Sci-Fi & Fantasy Blog
'THE ARMORED SAINT feels like the beginning of something special. With its grim, violence-filled world, visceral action, and magic that comes at a deadly cost, THE ARMORED SAINT has everything it needs to appeal to readers who enjoy Mark Lawrence's Broken Empire trilogy or Kameron Hurley's epic fantasies. It also has the emotional nuance and range that will help it appeal to readers who are looking for something more along the lines of Miserere by Teresa Frohock or a Kate Elliott novel. It makes a lot of early promises, but despite feeling a little short, it delivers satisfying answers, and even more compelling questions for future volumes to answer.' — Tor.com
Myke's most recent book is LEGION VS. PHALANX, his first history book, which is published by Osprey Publishing. (Paperback edition out next week.)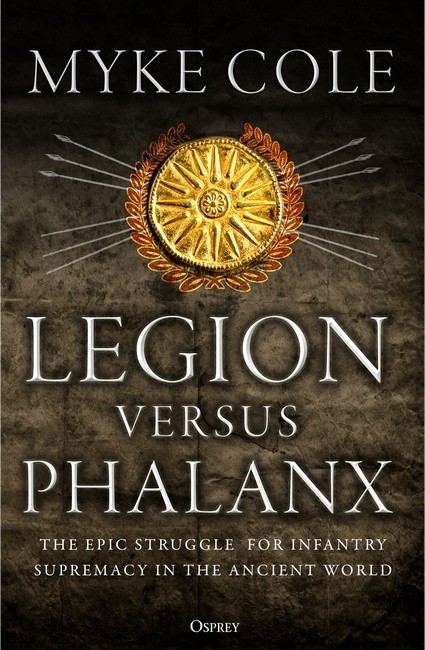 Myke is also the author of the Shadow Ops and Reawakening trilogies, published in the UK by Headline in print, and W.F. Howes in audio.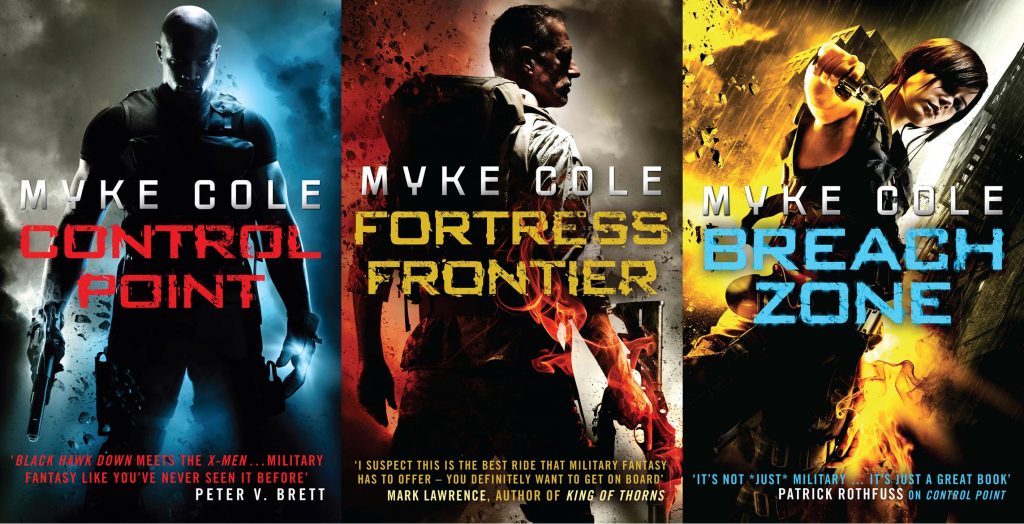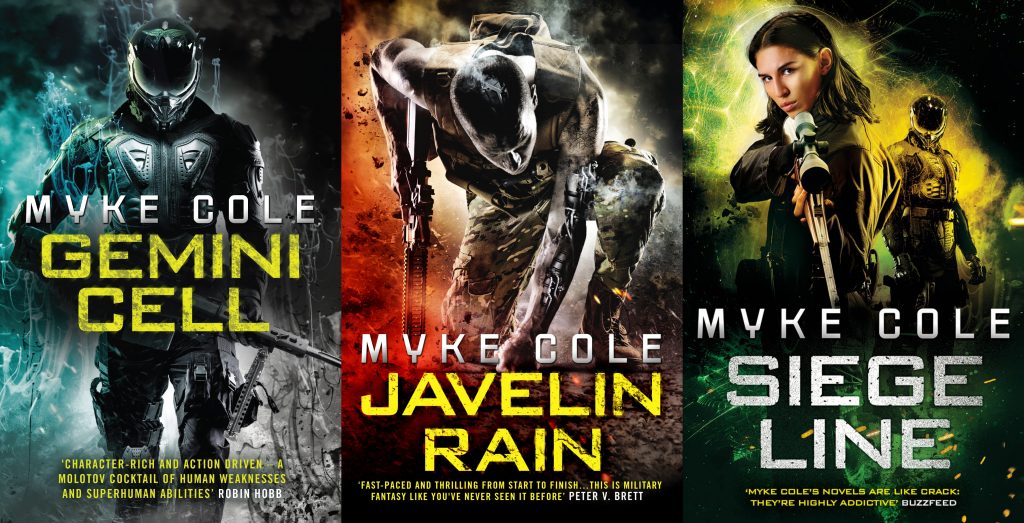 Zeno represents Myke Cole in the UK and Commonwealth, on behalf of the JABberwocky Literary Agency in New York.