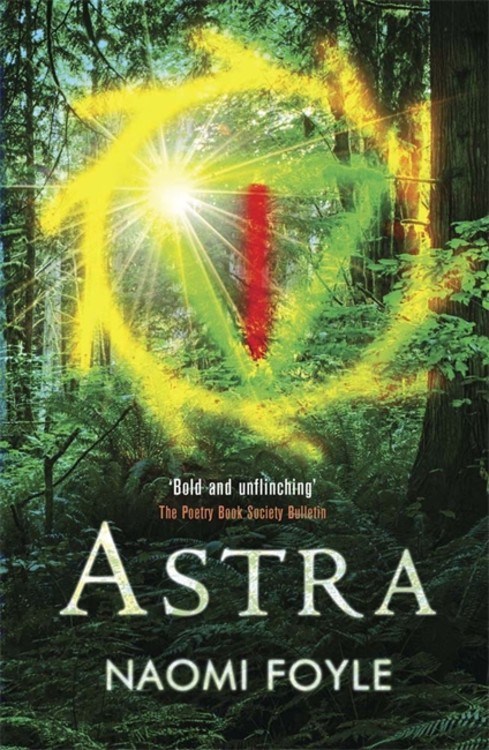 The first novel in Naomi Foyle's acclaimed Gaia Chronicles series is out today in North America! Published by Quercus Books, here's the synopsis for ASTRA…
Is-land is a Gaian paradise in the middle of a blasted world — but its success comes at a dark price.
Like every child in Is-Land, all Astra Ordott has ever wanted is to get her Security Shot, do her National Service and defend her Gaian homeland from Non-Lander 'infiltrators'. But when one of her Shelter mothers, the formidable Dr Hokma Blesser, tells her the shot will limit her chances of becoming a scientist and offers her an alternative, Astra agrees to her plan.
Then the orphaned Lil arrives to share Astra's home and Astra is torn between jealousy and fascination. Lil's father taught her some alarming ideas about Is-Land and the world, but when she pushes Astra too far, the heartache that results goes far beyond the loss of a friend.
If she is to survive, Astra must learn to deal with devastating truths about Is-Land, Non-Land and the secret web of adult relationships that surrounds her… or her actions could bring the whole community toppling down.
The rest of the series will also be published over the course of 2021 in North America: ROOK SONG, BLOOD OF THE HOOPOE, and STAINED LIGHT. The series is already available in the UK, published by Jo Fletcher Books.

Here are just a few of the great reviews ASTRA has received so far…
'Shocking though it might be in some respects, ASTRA certainly provides food for thought… the story quickly becomes engrossing. The ending is abrupt, but it makes you crave the second instalment of the Gaia Chronicles. ASTRA will certainly not be everyone's cup of tea, but personally I am looking forwards to the next book with curiosity and excitement.' — Starburst Magazine
'If there's one thing I learned from reading SEOUL SURVIVORS and now ASTRA, it is that author Naomi Foyle has a remarkable way of making me feel. I have been shocked and disturbed by some of the ideas in her books, but likewise there have been times where the touching beauty of her writing has bought me to tears. Her stories might not necessarily read like heart-pounding thrillers or page-turners, but no matter what, they always pack a powerful punch… a bold dystopian tale… by following Astra through all three life stages, I feel like I've come to know her very well, and the author has managed to make me care deeply about her character. I didn't even realize how completely immersed I'd been until I reached the end, and tears started coming to my eyes while reading a scene that was particularly touching. I don't know if that would have hit me so hard emotionally if the book hadn't been so well-written overall… an intensely deep, complex and thought-provoking narrative of the main character's life. It's a beautiful story, unique and daring, which serves as a solid foundation for everything else to come.' — Bibliosanctum
'Have you ever read a book that impressed you so much you had no real idea what to say about it…? This is one of those… an absolutely amazingly realised dystopian world… I honestly can't remember the last time a book made me feel quite as strongly as this one did, while leaving me utterly unable to properly express those feelings. I feel like just flailing and pushing this book at people while weeping and hugging it between pushes. For a second novel, the mastery with which Foyle creates her world is astounding. The deft handling that brings Astra to life is breathtaking – and her journey is a heartbreaking thing, despite the fact that it has seemingly only just begun. If this book is any indication at all of what to expect from her, then I can say with pretty firm certainty that Naomi Foyle is a writer who's absolutely worth watching out for.' — Over the Effing Rainbow
'… an unusual and appealing novel…' — Strange Horizons
'ASTRA is just as thought-provoking as SEOUL SURVIVORS… and Foyle's use of language and imagery is just as good, if not better as it was in her previous novel. Foyle manages to keep Astra's voice distinctly her own, but tempered with more experience and as a result Astra's perception and the narrative become more complex and sophisticated. She's a fabulous main character and I really enjoyed reading about her… I enjoyed ASTRA immensely. The novel's plot is fascinating, with an intricate web of relationships between Astra and those around them and the adults amongst themselves and some compelling political shenanigans going on in the background, all of it set down in Foyle's smooth and flowing writing style. ' — Fantastical Librarian
'This is excellent Science Fiction and I heartily recommend it … reminiscent of LeGuin.' — Birmingham SF Group
'This ambitious, thought-provoking take on a dystopian future paints a depressingly credible picture of environmental collapse… as events go hurtling towards the book's dramatic conclusion, I couldn't put it down…' — Brain Fluff
'A friend recommended ASTRA as an invigorating sort of escapism. She was right. My first experience of SF enchanted and stimulated me' — Dervla Murphy, author of Full Tilt: Ireland to India with a Bicycle
'Foyle has built a fascinating portrait, often reminiscent of Ursula K. Le Guin in its layered complexity, and threaded into a fascinating coming of age story. Gripping' — Love Reading