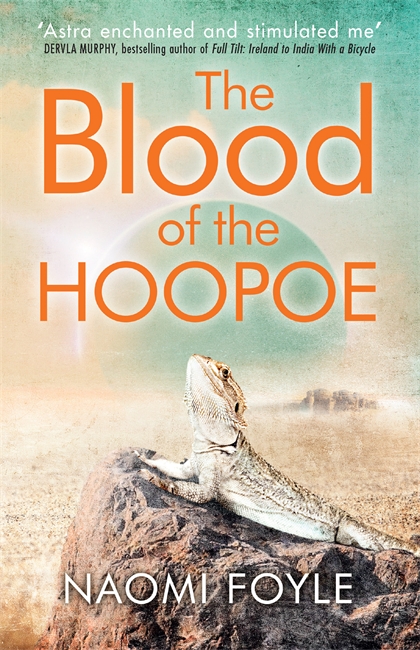 Later this year, Jo Fletcher Books are due to publish two books by Naomi Foyle: the paperback edition of THE BLOOD OF THE HOOPOE, and also the brand-new STAINED LIGHT! Both are in the author's Gaia Chronicles series, and are due out in December. Here's the synopsis for THE BLOOD OF THE HOOPOE…
Astra Ordott is the long-prophesied icon of unification for the peoples of Is-Land and Non-Land — but is she ready to accept her destiny?
War is breaking out in Kadingir. Still struggling to accept her role as a long-prophesied icon of unification between Is-Land and Non-Land, Astra Ordott is on a journey across the windsands to join her father in Shiimti, where powerful mystics claim to be truly healing the damaged relationship between human beings and the Earth. Astra is desperate to get there quickly, but when her guide and companion, the shepherd Muzi, leads her off-course into the path of a vicious sandstorm, she is forced to confront what the gods of their devastated world might be telling her: that there will be no refuge from her destiny.
Jo Fletcher Books has published the first two novels in the series — ASTRA and ROOK SONG — in the UK and US. Here are the details for STAINED LIGHT…
Astra Ordott tried — and failed — to deny her destiny.
To cleanse her conscience and save those she loves, she made the ultimate sacrifice, giving up her freedom to hand herself over to the Is-Land authorities. But that was ten years ago, and the conflicts that have branded her a psychotic traitor are just getting hotter. All around her, long-simmering conflicts are beginning to boil over again, Non-Land and Is-Land are further from reunification than ever and the wider world is facing devastating threats both old and new.
Outside Astra's fortified Gaian homeland, an infertility crisis is threatening the survival of the human race, while global civilisation's reckless pursuit of rare earth mining is infuriating the ancient spirits of the planet.
Astra may have found her voice as a messenger of cosmic harmony — but is anyone listening? And if she cannot persuade humanity to respect the elemental laws of the universe, will she at least see her life-long personal enemies, Dr Samrod Blesserson and Ahn Orson, face justice on Earth?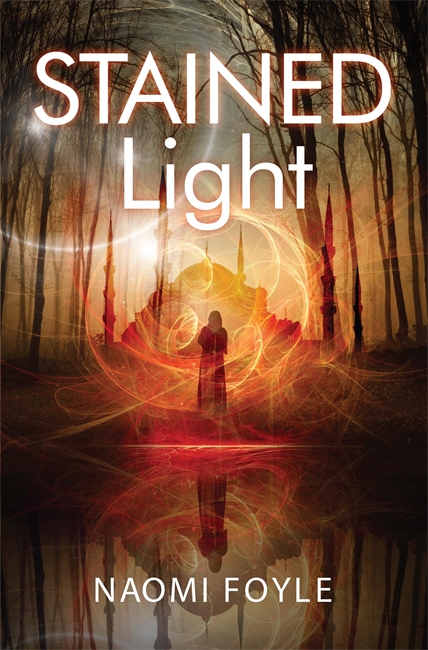 Here are some reviews the series has received…
'Shocking though it might be in some respects, ASTRA certainly provides food for thought… the story quickly becomes engrossing. The ending is abrupt, but it makes you crave the second instalment of the Gaia Chronicles. ASTRA will certainly not be everyone's cup of tea, but personally I am looking forwards to the next book with curiosity and excitement.' — Starburst
'If there's one thing I learned from reading SEOUL SURVIVORS and now ASTRA, it is that author Naomi Foyle has a remarkable way of making me feel. I have been shocked and disturbed by some of the ideas in her books, but likewise there have been times where the touching beauty of her writing has bought me to tears. Her stories might not necessarily read like heart-pounding thrillers or page-turners, but no matter what, they always pack a powerful punch… a bold dystopian tale… by following Astra through all three life stages, I feel like I've come to know her very well, and the author has managed to make me care deeply about her character. I didn't even realize how completely immersed I'd been until I reached the end, and tears started coming to my eyes while reading a scene that was particularly touching. I don't know if that would have hit me so hard emotionally if the book hadn't been so well-written overall… an intensely deep, complex and thought-provoking narrative of the main character's life. It's a beautiful story, unique and daring, which serves as a solid foundation for everything else to come.' — Bibliosanctum
'The second instalment of the Gaia Chronicles, ROOK SONG continues to develop Astra's story, taking the reader through many illuminating, horrifying and overwhelming avenues… once the story really starts, it doesn't let up. The highly politicised narrative is an enthralling and absorbing read… Where the first book offered a shocking, but somewhat aspirational alternative way of living, ROOK SONG delves further into the political influence that enables the way of life the Gaian's are privileged to inhabit… Offering plenty of twists and surprises, ROOK SONG outdoes its predecessor with a more developed story and plenty of conspiracies that pull the reader in. Book one was a comment on how society should live to protect the planet, book two is a comment on how people should prevent international conflict and wars. We can only wait with bated breath to see what book three will campaign for.' — Starburst
'ROOK SONG is brave and unexpected… if you like your SF intelligent and stimulating do yourself a favour and pick up both ASTRA and ROOK SONG. You won't regret it.' — Upcoming4me