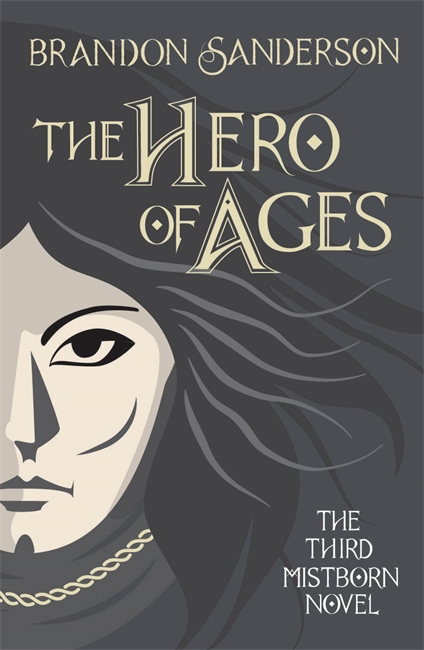 This Thursday, Gollancz are due to publish three new Brandon Sanderson books in the UK! First up, and pictured above, is the special edition hardcover of THE HERO OF AGES! The third book in Brandon's best-selling, critically-acclaimed Mistborn series, here's the synopsis…
The Dark Lord is dead, and now a new world can be built. The acclaimed epic commercial fantasy published for the first time in the UK.
Tricked into releasing the evil spirit Ruin while attempting to close the Well of Ascension, new emperor Elend Venture and his wife, the assassin Vin, are now hard-pressed to save the world.
This adventure brings the Mistborn epic fantasy trilogy to a dramatic and surprising climax as Sanderson's saga offers complex characters and a compelling plot, asking hard questions about loyalty, faith and responsibility.
Here are just a few of the great reviews THE HERO OF AGES has received since it was first published…
'Transcendent… all the familiar ideas and plots from epic fantasy have been turned inside out, and what happens at the end is utterly astounding in its audacity. The characterization is stellar, the worldbuilding solid and the plot intricate and compelling — if you haven't read the first two books, go and do so immediately then buy this one. You won't regret it.' — RT Book Reviews
'A dramatic and surprising climax… Sanderson's saga of consequences offers complex characters and a compelling plot, asking hard questions about loyalty, faith and responsibility.' — Publishers Weekly
'A scale grand enough to be almost Stapledonian… where most standard epic fantasy returns to the status quo, this trilogy ends with something bracingly different.' — Locus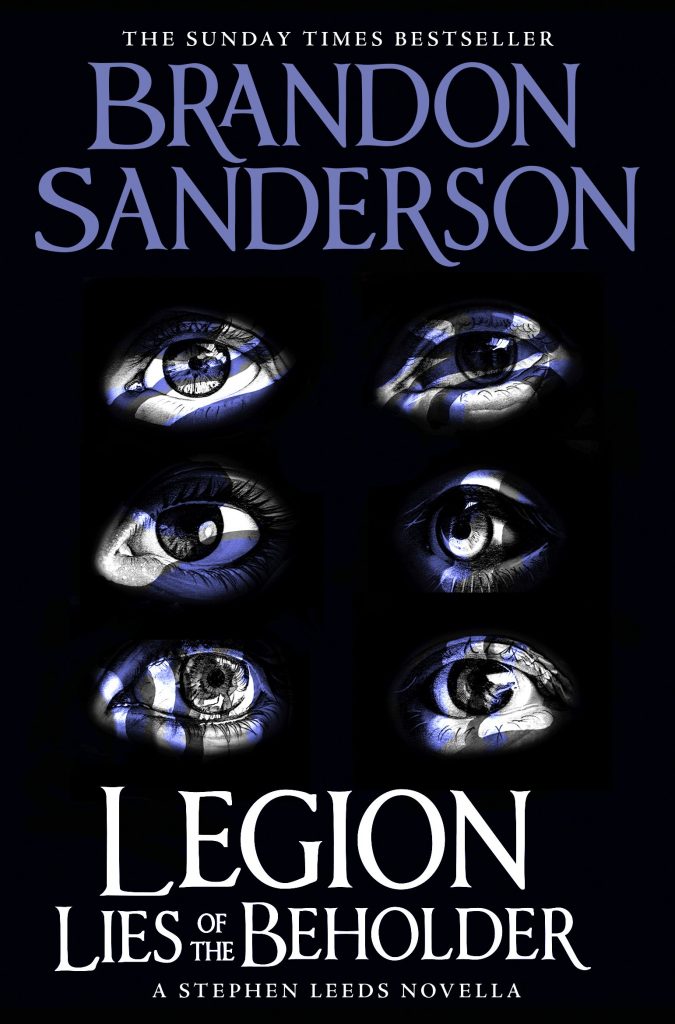 Also out Thursday, two new books in the Legion series of novellas. First, a brand new story, LIES OF THE BEHOLDER…
A stunning new mystery to be solved by the brilliant and fractured mind of Stephen Leeds.
Stephen Leeds, also known as 'Legion', has a unique mental condition. He can become an expert on any subject in hours . . . and with every new area of expertise a new 'aspect' of Stephen is created.
Is he schizophrenic? Possibly. Does that make him an incredible intelligence agent? Definitely.
And this is his final, and perhaps his strangest, adventure.
It begins with two unrelated events: the disappearance of Armando, one of Stephen's many "aspects," and an unexpected cry for help from Sandra, the woman who, many years before, helped him learn to live with his condition . . . and the combination of the two leads to a sinister high-tech firm specializing in advanced methods of human incarceration.
And last, but by no means least, THE MANY LIVES OF STEPHEN LEEDS, which collects all of the Legion novellas into one collected hardcover…
Stephen Leeds is schizophrenic (… probably…) and he's in demand. But not for his own skills — his clients want to tap into the imaginary experts that populate his mind — and it's getting a bit crowded in there.
One of his many 'aspects' is a trained soldier, another a psychological expert, a third is a librarian, and all of them want to help him solve problems, making him an exceptionally versatile intelligence agent. If you need a stolen corpse retrieved or a missing inventor found, Stephen Leeds is the man — or rather, the team — for the job. But managing a team is a challenge in itself, all the more so when some of the team feel they know better than Stephen himself…
Zeno represents Brandon Sanderson in the UK and Commonwealth, on behalf of the JABberwocky Literary Agency in New York.