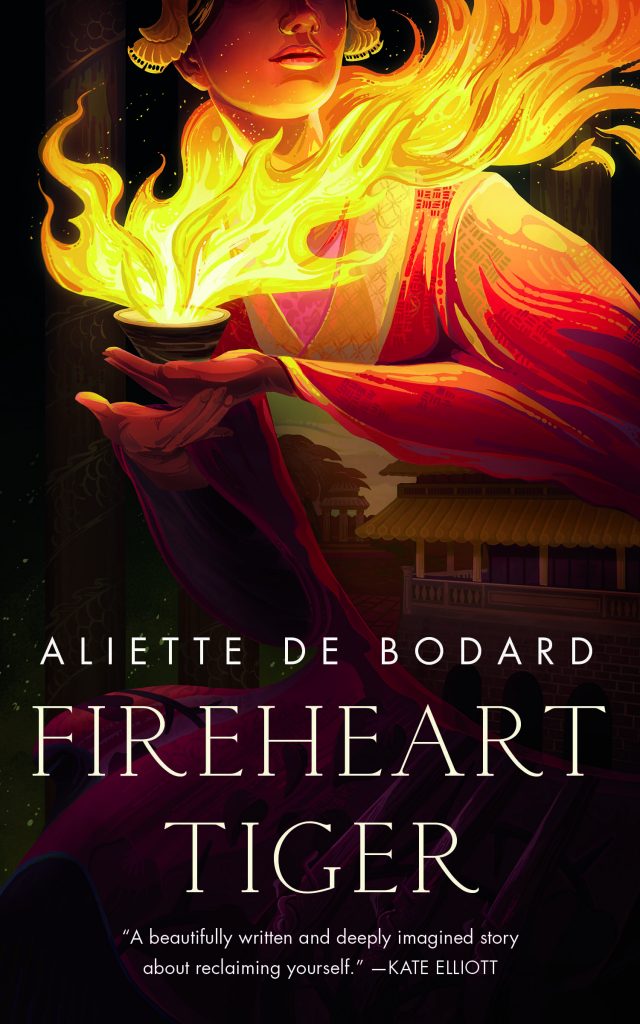 Today, we just wanted to remind everyone that Aliette de Bodard's new novella, FIREHEART TIGER is out next month! Due to be published by Tor.com on February 9th, here's the synopsis…
Fire burns bright and has a long memory….
Quiet, thoughtful princess Thanh was sent away as a hostage to the powerful faraway country of Ephteria as a child. Now she's returned to her mother's imperial court, haunted not only by memories of her first romance, but by worrying magical echoes of a fire that devastated Ephteria's royal palace.
Thanh's new role as a diplomat places her once again in the path of her first love, the powerful and magnetic Eldris of Ephteria, who knows exactly what she wants: romance from Thanh and much more from Thanh's home. Eldris won't take no for an answer, on either front. But the fire that burned down one palace is tempting Thanh with the possibility of making her own dangerous decisions.
Can Thanh find the freedom to shape her country's fate — and her own?
The novella has already racked up a few great advanced reviews…
'[A] high-stakes lesbian love triangle in this tightly plotted fantasy novella… convincingly combines sex, politics, and betrayal. This is an ideal pick for fantasy fans longing for non-European settings.' — Publishers Weekly
'A fascinating story filled with strong female characters and lush prose, the relationships woven around Thanh evolve into themes of reclaiming the self and recognizing that love can hide the truth about people… a story of love, power, and what burns within. Highly recommended.' — Library Journal (Starred Review)
'A beautifully written and deeply imagined story about reclaiming yourself. Highly recommended.' — Kate Elliott, New York Times bestselling author
'This latest novella by Aliette de Bodard is a moving, engaging tale of politics, love, divided loyalties, and betrayal. It has many of the hallmarks of a great de Bodard story… If you are new to the author's work, then this novella could serve as a very good introduction… Recommended.' — Civilian Reader
'FIREHEART TIGER manages to be about colonialism, about independence, about love and relationships, about parents… Highly recommend this one.' — D Franklin
'Sapphic yearning collides with political machinations, ancient and fiery magic, and a transparently colonial threat. The vivid world building in FIREHEART TIGER perfectly frames a brightly burning core of desire & the desperate struggle towards self-awareness, making this perfect read for anyone looking for a short and satisfying dose of Sapphic romance, intense character growth, and immersive imagery.' — Second Star to the Right Books
Aliette is also the author of the Dominion of the Fallen series, published by Gollancz (UK) and Roc Books and JABberwocky (North America).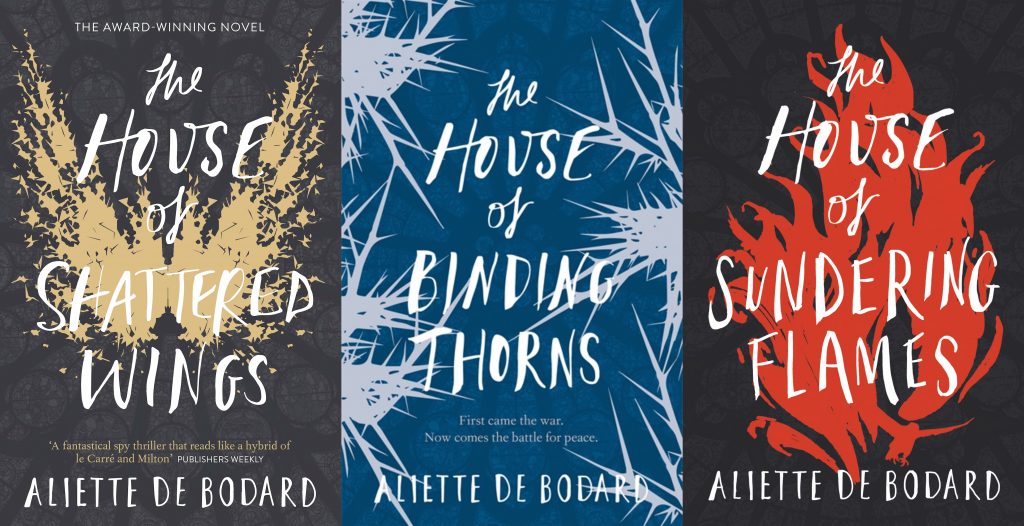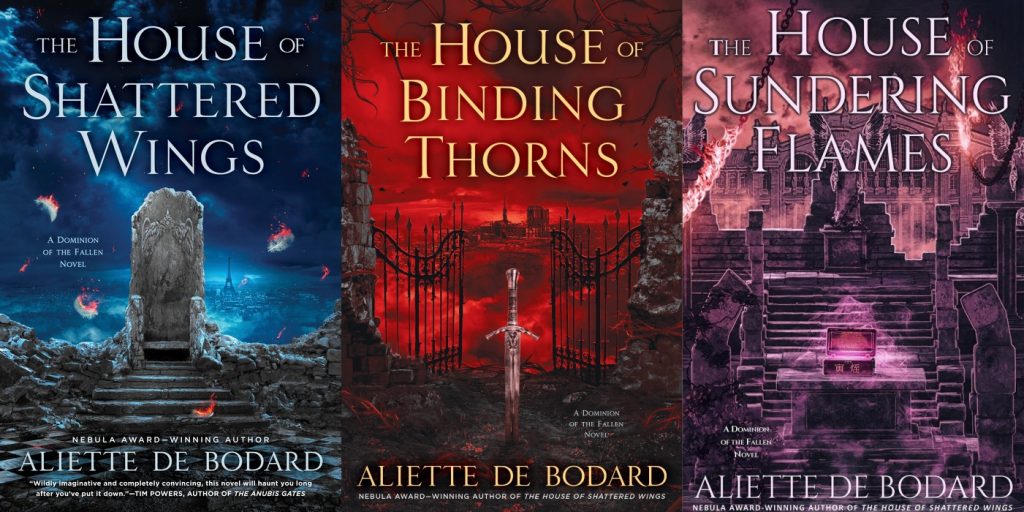 Aliette is also the author of the acclaimed Xuya series of science fiction stories and novellas, published by Subterranean Press in North America and JABberwocky in the UK.