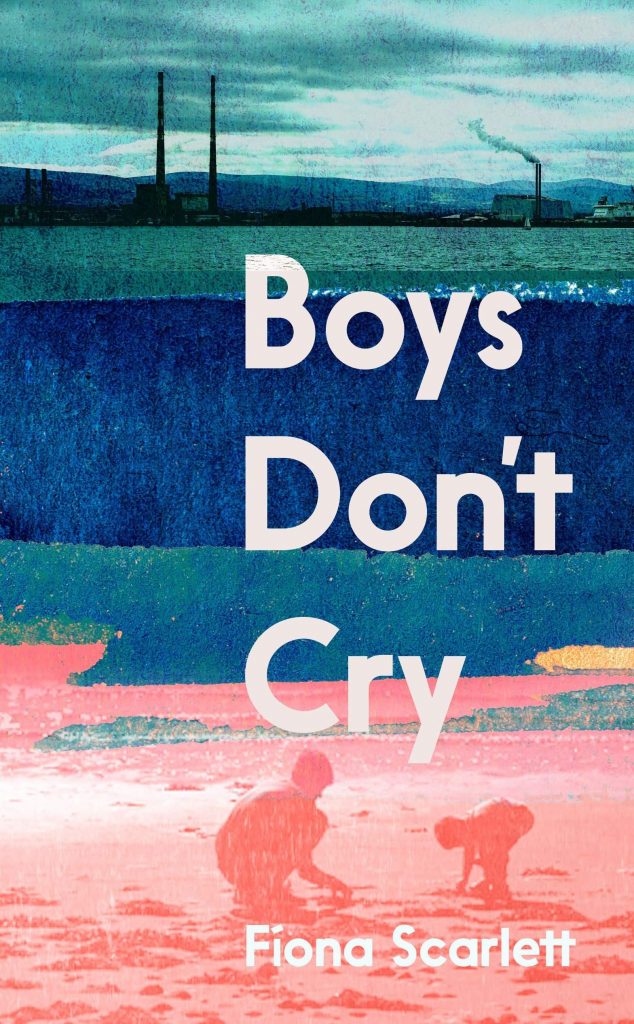 Announced back in July, we're happy to share with you today the eye-catching cover for Fíona Scarlett's upcoming debut novel, BOYS DON'T CRY! Due to be published next year in the UK by Faber, it's a moving and brilliant debut. Here's the synopsis…
Joe is 17, a gifted artist and a brilliant older brother to 12-year-old Finn. They live with their Ma and Da in a Dublin tower block called Bojaxhiu or 'the Jax'. It's not an easy place to be a kid, especially when your father, Frank, is the muscle for the notorious gang leader Dessie 'The Badger' Murphy. But whether it's daytrips to the beach or drawing secret sketches, Joe works hard to show Finn life beyond the battered concrete yard below their flat.
Joe is determined not to become like his Da. But when Finn falls ill, Joe finds his convictions harder to cling to. With his father now in prison, his mother submerged in her grief, and his relationships with friends and classmates crumbling, Joe has to figure out how to survive without becoming what the world around him expects him to be.
The novel, which will be available on April 22nd, has already picked up a few great advance reviews, too…
'BOYS DON'T CRY is such a special book. Told with compassion and empathy, it will break your heart in a million different ways. Utterly unforgettable.' — Louise O'Neill
'Hilarious and heartbreaking. A warm, witty story that captures the intimacy of Dublin. Finn, Joe and Sabine are not leaving my mind any time soon. Fans of Louise O'Neill and Roddy Doyle, make space on your shelf for your next favourite writer.' — Louise Nealon
'Set in the soul of inner city Dublin, a family struggles with the lot of their circumstances and the wolf of criminal menace at their door. At the core are two brothers, one fading, the other lusting for an alternative life that they both deserve. Gritty. Devastating. This story will linger.' — The Librarian's Cellar