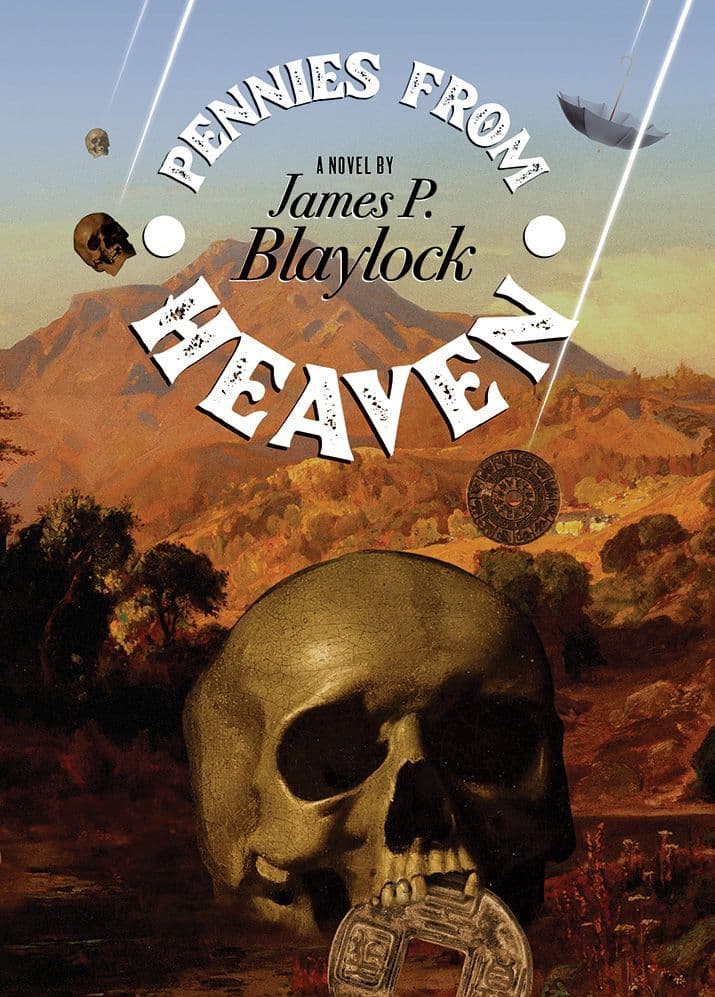 Next month, PS Publishing is due to publish the new novel from James P. Blaylock, PENNIES FROM HEAVEN! Available as a signed hardcover (limited to 200 copies), or a trade paperback edition, here's the synopsis…
With a 100-year storm threatening the southern California coast, Jane Larkin is approached by a strange, audacious woman who wants to invest much-needed money in Jane's Old Orange Co-op. Meanwhile Jane's husband Jerry discovers an ancient excavation beneath the Larkin home. On that ominous morning in autumn, shadows descend over the deceptively quiet neighborhoods of Old Orange, ushering in a flood of chaos, terror, and murder.
Blaylock is one of the fathers of the steampunk genre, and has published a considerable number of acclaimed novels and short stories.
His Langdon St. Ives series is published by Titan Books in the UK and North America: HOMUNCULUS, LORD KELVIN'S MACHINE, THE AYLESFORD SKULL, and BENEATH LONDON.

Five Langdon St. Ives novellas and a short story collection are published by JABberwocky: THE EBB TIDE, THE AFFAIR OF THE CHALK CLIFFS, THE ADVENTURE OF THE RING OF STONES, RIVER'S EDGE, THE GOBBLIN' SOCIETY, and THE STEAMPUNK ADVENTURES OF LANGDON ST. IVES.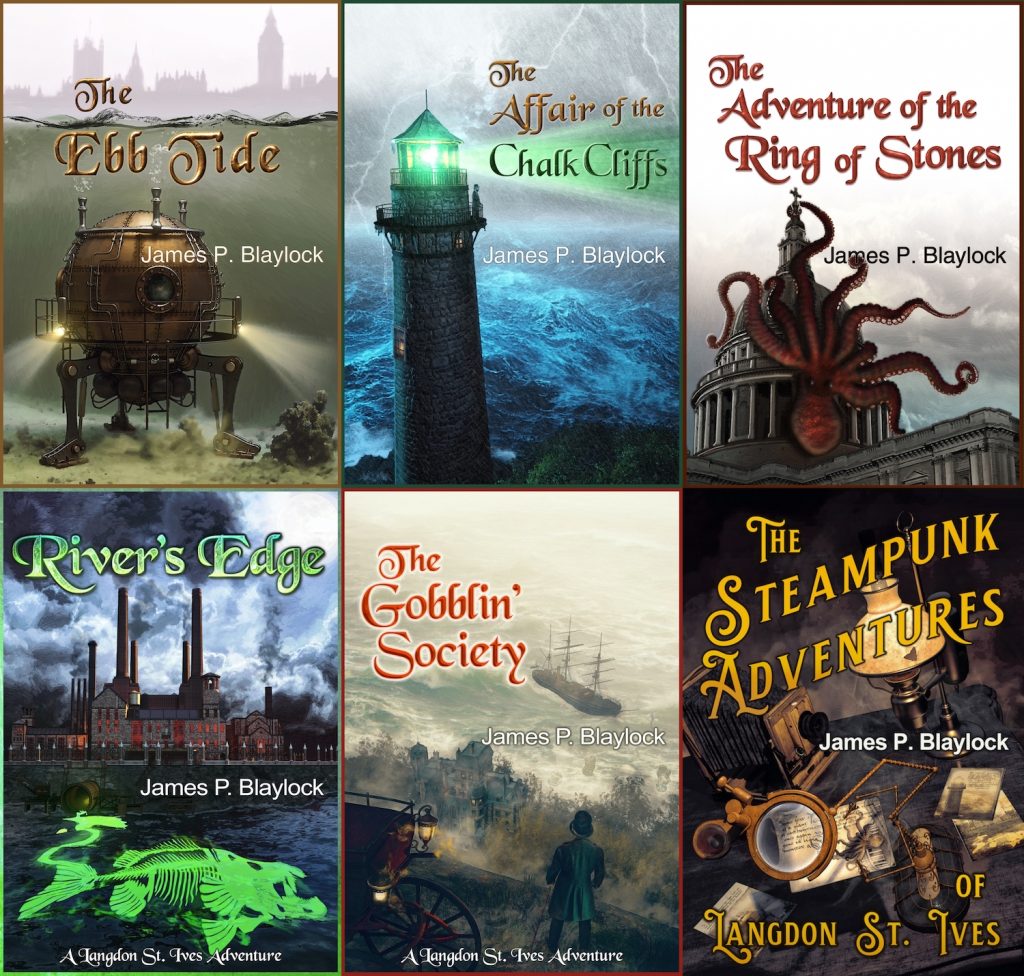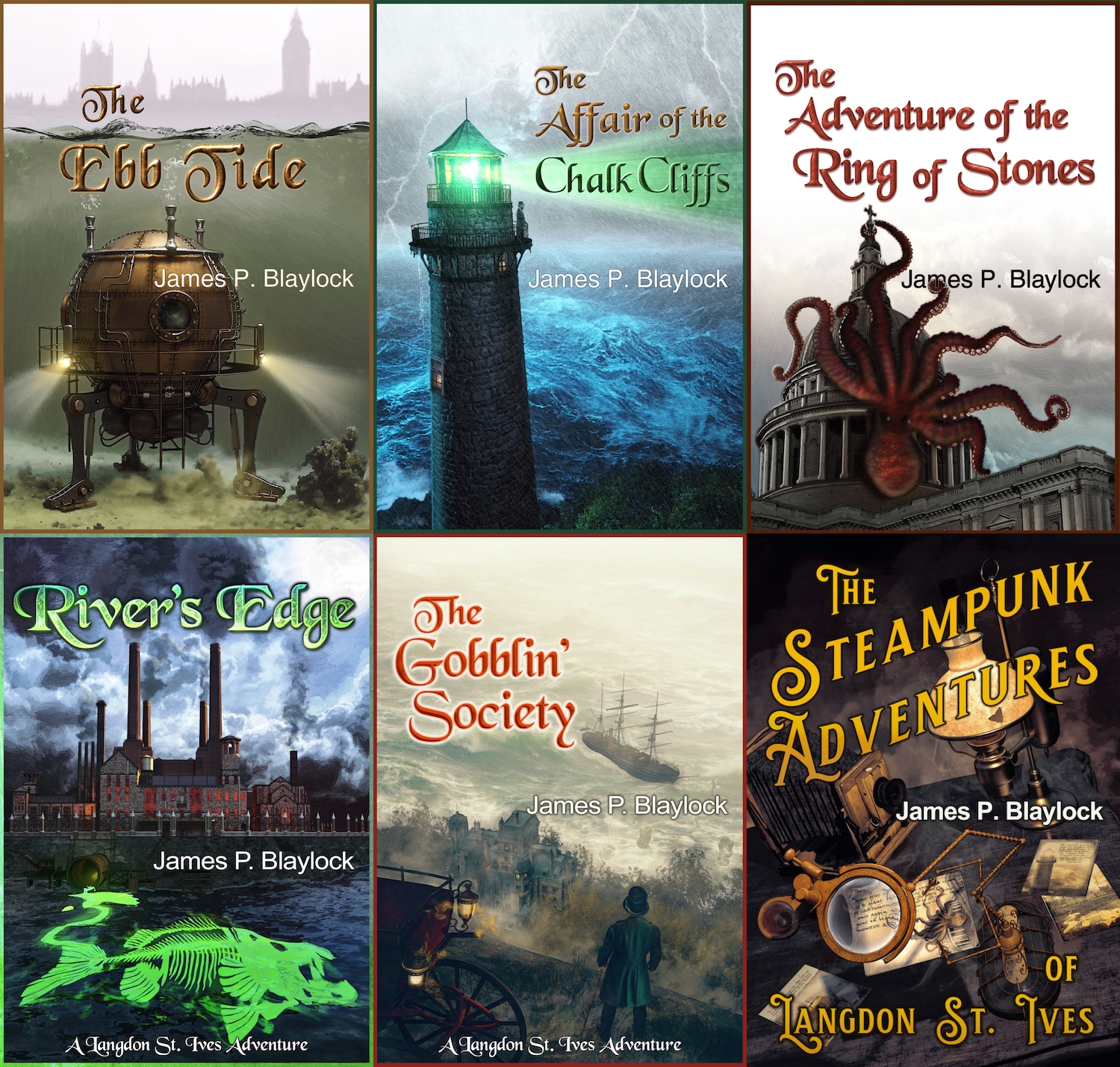 A number of the author's other works are also available via JABberwocky, including the Balumnia Trilogy, the Christian Trilogy, and some stand-alone novels and collections.