The third issue in RIVERS OF LONDON: NIGHT WITCH is out today! Published by Titan Comics, here's the synopsis…
With a Russian Night Witch in custody, Peter and Nightingale should be having a lot more luck chasing down a rogue Leshy – a murderous spirit of the forest. But when the Russian Mafia are involved, nothing goes smoothly! Even worse, Lesley is back in London – and it's anyone's guess as to her agenda.
NIGHT WITCH is the second of Ben Aaronovitch and Andrew Cartmel's comic-series, based on Ben's Peter Grant urban fantasy series. This comic series is set between FOXGLOVE SUMMER, and the upcoming THE HANGING TREE (out later this year). The first comic-series, RIVERS OF LONDON: BODY WORK, is available now as a collected trade paperback, also published by Titan Comics.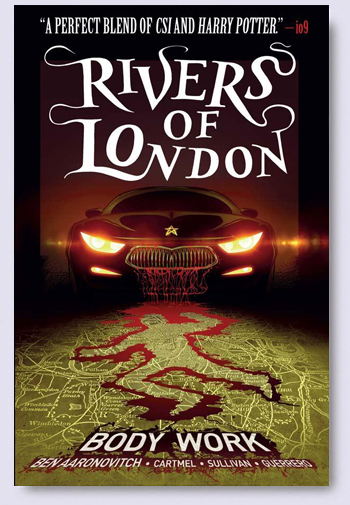 The novels are published in the UK by Gollancz, and in the US by Del Rey (1-3) and DAW Books (4-6) — they have also been published widely in translation.