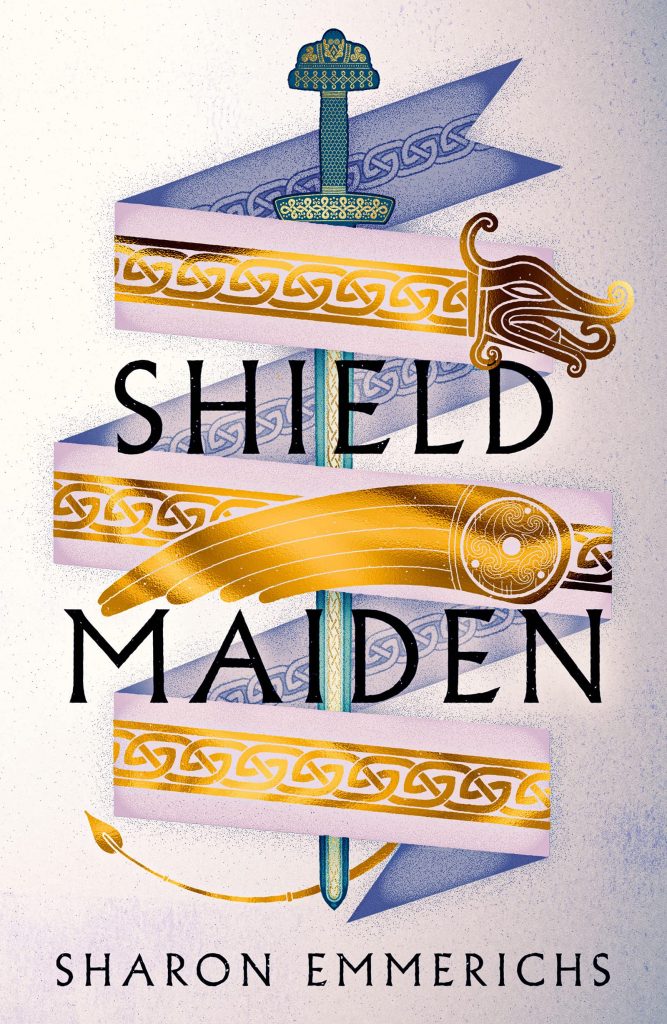 Sharon Emmerichs's highly-anticipated debut novel, SHIELD MAIDEN is out now in the UK! Published by AdAstra/Head of Zeus, it is a feminist retelling of the Beowulf saga. Here's the official synopsis…
Having grown up hearing tales of her uncle, the great King Beowulf, Fryda's one desire is to become a shield maiden in her own right. Yet a terrible childhood accident has left Fryda disabled – thus, she believes, thwarting her dream of becoming a warrior-woman for good. But still, somehow, she feels an uncontrollable power begin to rise within herself.
Meanwhile, a great celebration of Beowulf's reign is underway, and Fryda's house is soon overrun with foreign kings and chieftains. Amidst the drunken revelry, a discovery is made that threatens the safety of Fryda's entire clan – and her own life. Enraged, Fryda resolves to fight for her people, no matter the cost… and all the while, her powers seem only to grow stronger.
But she is not the only one to feel its effects. For, buried deep in her gilded lair, a dragon is drawn to Fryda's untamed power, and is slowly awakening from a long, cursed sleep…
Here are just a few of the reviews/blurbs the novel has received so far…
'Casts a superb spell… Shimmering with detail, with a propulsive plot to match.' — D.K. Fields
'Fantastic fun… An entrancing story of power and peril, presenting a side to the sagas we have never seen before.' — Ian Green
'A heroine with a generous spirit, an unshakable will and a dragon's fury.' — H. M. Long
'A fast-paced and addictive interpretation of one of the stories in the Beowulf saga. I did not want to put this book down. The storytelling is beautiful, and I loved the tender love story woven into the adventure plot. It's made me want to read more about Beowulf too; I hope the author will dip back into the world in another book.' — Clem F. (NetGalley Reviewer)
'If like me you enjoy a good dose of mythology, and/or a good historical fiction, then I think this book will be right up your raiding party.' — Louise P. (NetGalley Reviewer)