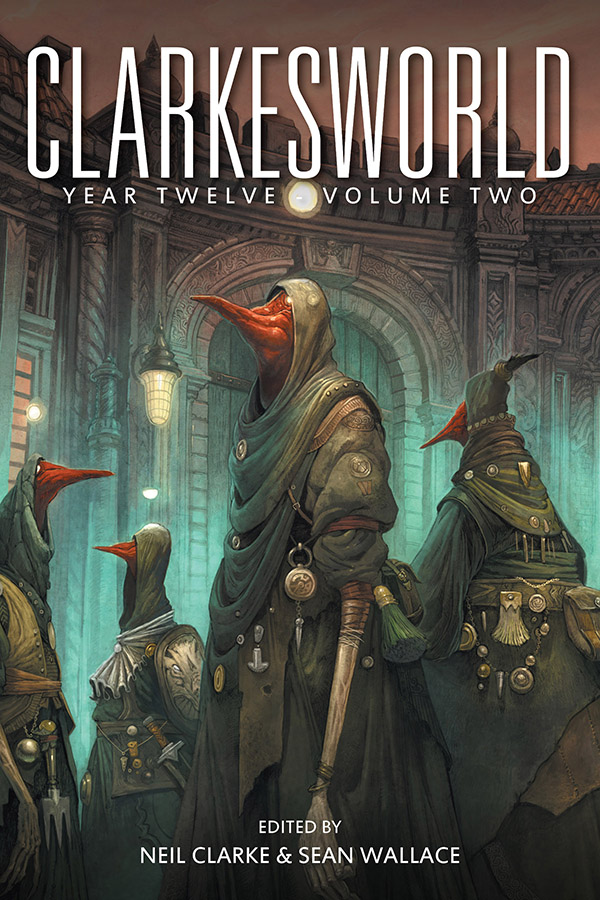 We're happy to report that Lavie Tidhar's GUBBINAL has been collected in CLARKESWORLD: YEAR TWELVE, Volume 2. Published by Wyrm Publishing, and out now, it's a collection of all the stories published by Clarkesworld in the second half of their twelfth year (2018).
Sahar, moving softly through the river valley, made sure to listen. The sound filtered into her helmet from the external mics, and she imagined this must be what hiking on Earth must be like. She listened to the wind; to the rumble overhead from the active ice volcano; to the storm raging on the horizon. But most of all she listened for any movement, for anything with design that may be scuttling about or trying to hide…
The story is also available in audio.
Lavie is the multi-award winning author of THE HOOD, BY FORCE ALONE, A MAN LIES DREAMING, OSAMA (published by Head of Zeus), THE ESCAPEMENT, UNHOLY LAND, CENTRAL STATION, THE VIOLENT CENTURY (published by Tachyon Publications), and more.