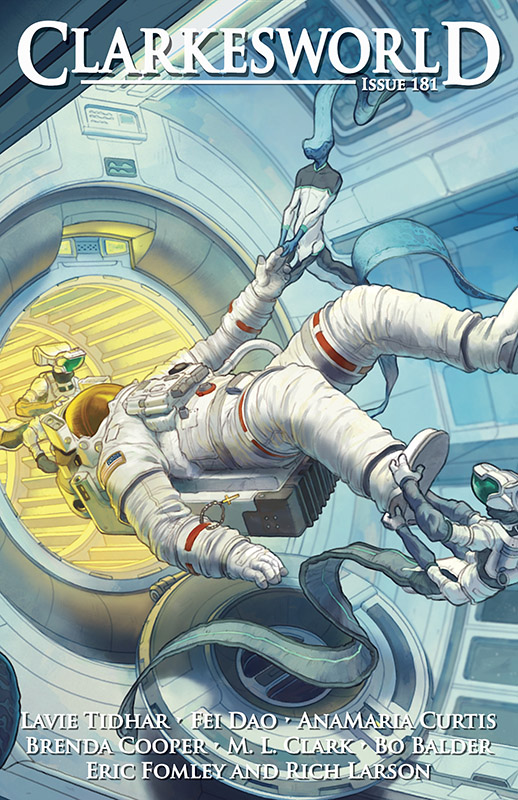 In today's Short Fiction Watch, we wanted to draw your attention to Lavie Tidhar's RAIN FALLING IN THE PINES, a story published in the October 2021 issue of Clarkesworld.
Two men in dark sunglasses stepped through the doors of the Monte Carmelo. They stopped and scanned the gloomy inside. Geshem-Nofel-Ba'oranim clocked them and kept to his booth. He knew trouble when it walked through the door looking for him…
The story is also available in audio — via the Clarkesworld website, via their podcast, and on YouTube.