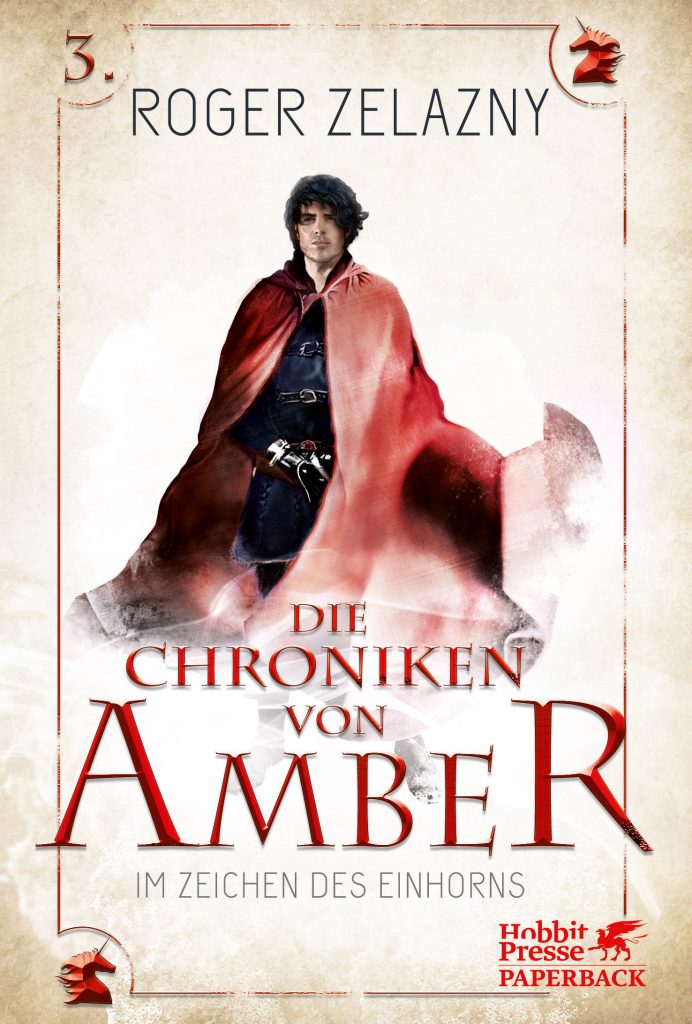 Roger Zelazny's third Chronicles of Amber novel, SIGN OF THE UNICORN is out tomorrow in Germany! Published by Klett-Cotta as IM ZEICHEN DES EINHORNS, here's the synopsis…
Corwin hat es geschafft: Er ist der Regent von Amber. Doch als sein Bruder Caine ums Leben kommt, gerät er in Verdacht, der Mörder zu sein. Caines Tod wirft ungeklärte Fragen über die Familienvergangenheit auf. Da gerät Corwin selbst ins Visier: Auf ihn wird ein Anschlag verübt.
Prinz Corwin lebte nach einem Gedächtnisverlust auf der Erde, ohne zu wissen, wer er ist. Als eines Tages ein Mitglied seiner Familie versucht, ihn zu töten, beginnt er, nach seiner Vergangenheit zu forschen.
Und so setzt er alles daran, in das Königreich Amber zurückzukehren. Bald schon erfährt er, dass seine Verwandtschaft über einige sehr ungewöhnliche Kräfte verfügt. Alle Nachfahren des Königshauses können zwischen Amber, den Schattenwelten und dem Chaos hin- und herreisen, indem sie die Realität manipulieren. Sie benutzen magische Spielkarten, um zu kommunizieren und sich an andere Orte zu versetzen. Aber vor allem sind sie alle in einen erbarmungslosen Kampf um den Thron verstrickt. Und nicht zuletzt muss das Geheimnis um das Verschwinden ihres königlichen Vaters Oberon aufgedeckt werden.
Klett-Cotta have also published the first two novels in the series, and the fourth and fifth are scheduled to be published for next year.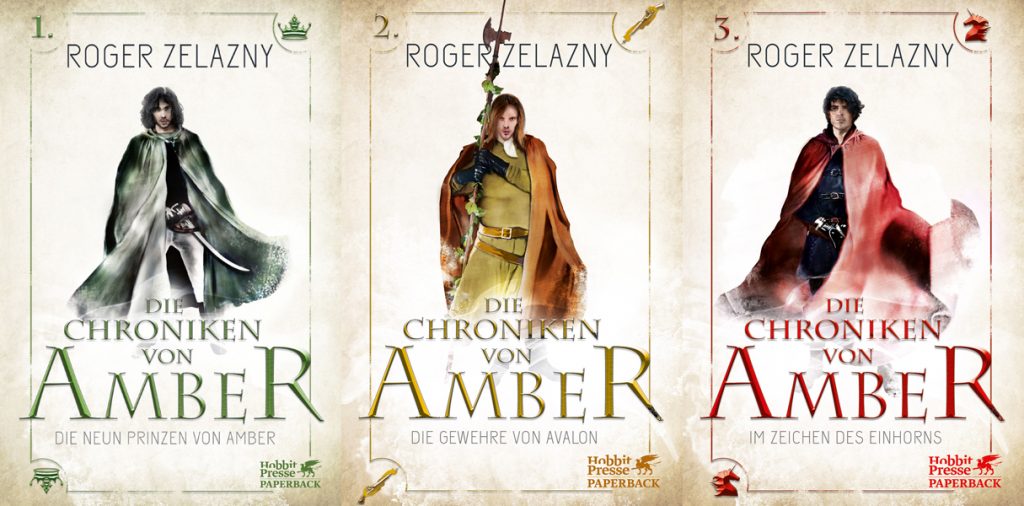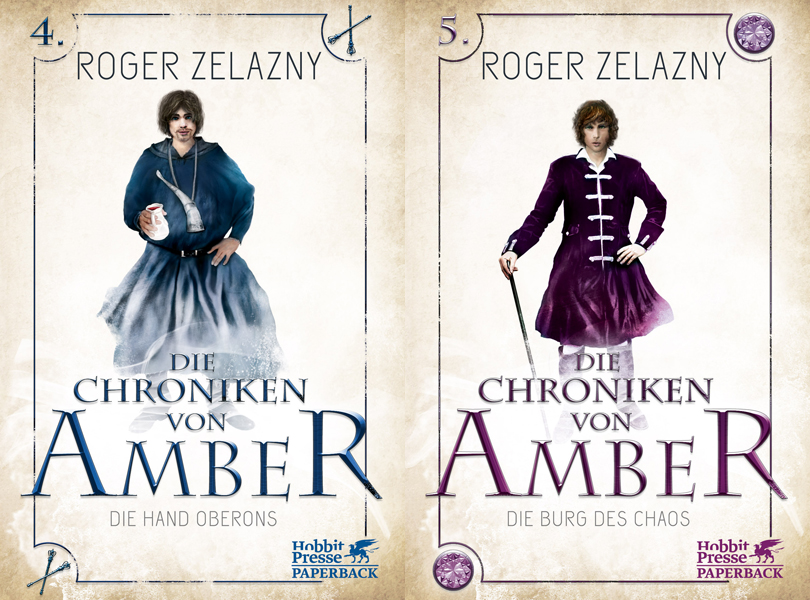 SIGN OF THE UNICORN was first published in 1986. Here's the English-language synopsis…
He who rules Amber rules the one true world. He who thwarts Amber invites the wrath of Amber betrayed.
An unseen enemy of immense strength has seized a Prince of the Blood, and now threatens the perfect kingdom by striking at the very core of its power — the secret knowledge of Shadow.
When Corwin summons forces to defend the throne, he finds himself challenged by royal conspirators, hideous demons, supernatural patterns and the ominous unknown that suddenly transcends all he ever suspected about the true nature of Amber.
Zeno represents Roger Zelanzy in translation, on behalf of the Zelazny Estate.