Today, readers in the UK can read the stories that 'will knock your brain off its axis' (Bill Hader)! Published in the UK by Gollancz, THE BEST OF R.A. LAFFERTY is a collection of the author's best short fiction! Here are the details…
Edited and collated by Jonathan Strahan, with a volume introduction by Neil Gaiman, THE BEST OF R.A. LAFFERTY is the authoritative collection of short fiction by R.A. Lafferty.
Acclaimed as one of the most original voices in modern literature, Raphael Aloysius Lafferty has been awarded and nominated for a multitude of accolades over the span of his career, including the World Fantasy Award for Lifetime Achievement.
This collection contains 22 unique tall tales, including:
Hugo Award-winning
'Eurema's Dam' – introduced by Robert Silverberg
Hugo Award-nominated
'Continued on the Next Rock' – introduced by Nancy Kress
'Sky' – introduced by Gwenda Bond
Nebula Award-nominated
'In Our Block' – introduced by Neil Gaiman
And more stories introduced by other modern masters of SF who acknowledge
R.A. Lafferty as a major influence and force in the field.
This is a great way to discover the works of a master of sci-fi!
If you'd like more by Lafferty, Gollancz has also published an omnibus edition of his novels SPACE CHANTEY, FOURTH MANSIONS and PAST MASTER. A number of the author's books are also available in the UK via Gollancz's SF Gateway project.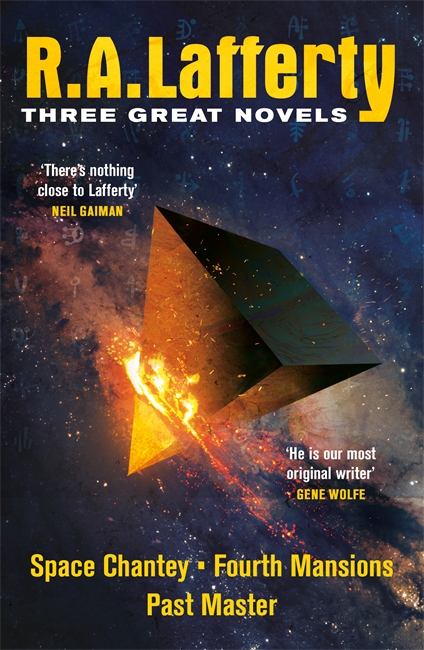 Zeno represents R.A. Lafferty in the UK and Commonwealth, on behalf of the JABberwocky Literary Agency in New York.