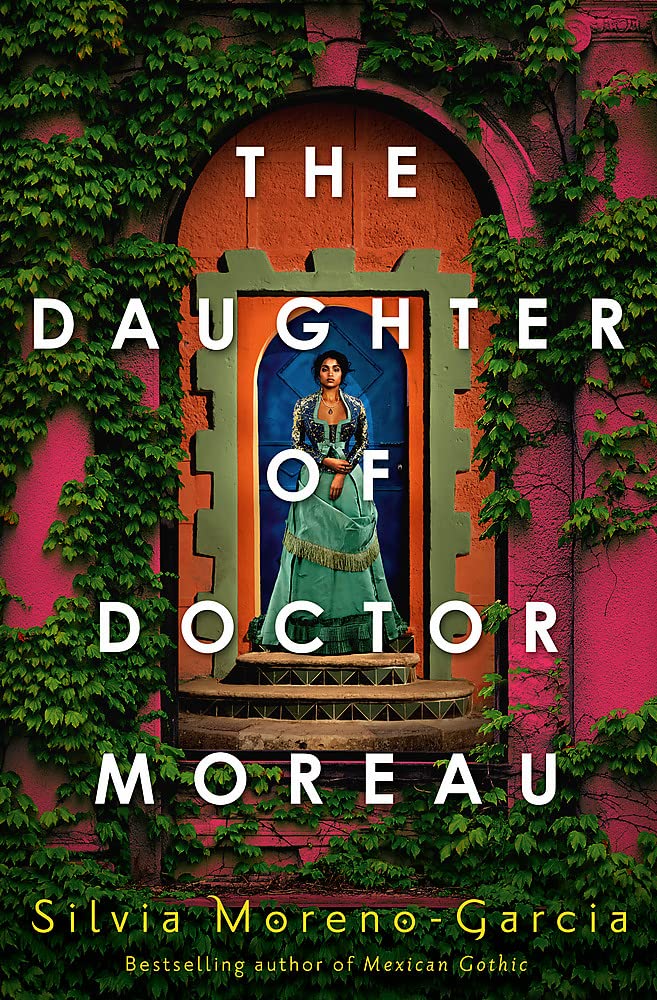 The UK paperback edition of Silvia Moreno-Garcia's acclaimed THE DAUGHTER OF DOCTOR MOREAU is out in three weeks (July 20th)! Due to be published by Jo Fletcher Books, here's the synopsis…
A dreamy reimagining of The Island of Doctor Moreau set against the backdrop of nineteenth-century Mexico.
'The deeply atmospheric novel blends horror, science fiction, and historical events' Time, 100 'Must Read Books of 2022'
Carlota Moreau: growing up in a distant and luxuriant estate, safe from the conflict and strife of the Yucatan peninsula, she is the only daughter of an eccentric, and dangerous, genius. His experiments, a motley group of hybrid monstrosities, are blindly loyal to their creator.
Into Carlota's strange but perfectly balanced world comes Eduardo Lizalde, the charming, careless son of Doctor Moreau's patrons. In the sweltering heat of the jungle, amidst her father's secrets and her own awakening feelings, Carlota will begin asking questions that could ignite a conflagration.
Here are just a few of the great reviews the novel has received…
'Genius . . . combine[s] contemporary political awareness with the appeal of a creepy gothic romance' — Guardian
'An evocative slow-burn SF drama about colonialism, heredity and scientific hubris, couched in lush prose' — Financial Times
'The imagination of Silvia Moreno-Garcia is a thing of wonder, restless and romantic, fearless in the face of genre, embracing the polarities of storytelling' — New York Times
'Paints a vivid picture that is as alluring as it is unsettling, filled with action, romance, and monsters' — Booklist
'She deftly combines fantasy, adventure, and even romance; the result is hard to classify but definitely a lot of fun. This isn't the first book to riff on H.G. Wells' The Island of Doctor Moreau (1896), but it's definitely one of the better ones. A fun literary remix' — Kirkus
'Cements Silvia Moreno-Garcia's incredible versatility as an amazing writer who moves between genres effortlessly' — S.A. Cosby, bestselling author of Blacktop Wasteland
Zeno represents Silvia Moreno-Garcia in the UK and Commonwealth, on behalf of the JABberwocky Literary Agency in New York.