J. T. Greathouse's highly-anticipated next novel, THE GARDEN OF EMPIRE is out in three weeks! Due to be published in the UK by Gollancz (on August 4th), it's the second novel in the author's Pact and Pattern series. Here's the synopsis…
WAR MAKES MONSTERS OF EVERYONE.
Foolish Cur, once named Wen Alder, finds that his allies in the rebellion might cross any line if it means freedom from the Empire. But he can't overcome a foe as strong as Emperor Tenet alone.
REBELLION HAS UNINTENDED CONSEQUENCES.
Koro Ha, Foolish Cur's former tutor, discovers the Empire is not so forgiving of those who raise a traitor. And their suspicion may cost him and his people more than he can imagine.
THE GODS ARE LURKING IN THE SHADOWS.
As war against the Empire rages, Foolish Cur knows there is a greater threat. The emperor plans his own coup against the gods, and they will wreak destruction if he tries. To stop him, Foolish Cur might have to risk everything – and resort to ancient magics that could tear the world apart.
The first book in the series, THE HAND OF THE SUN KING is also published in the UK by Gollancz. Covers for both books are by Patrick Knowles.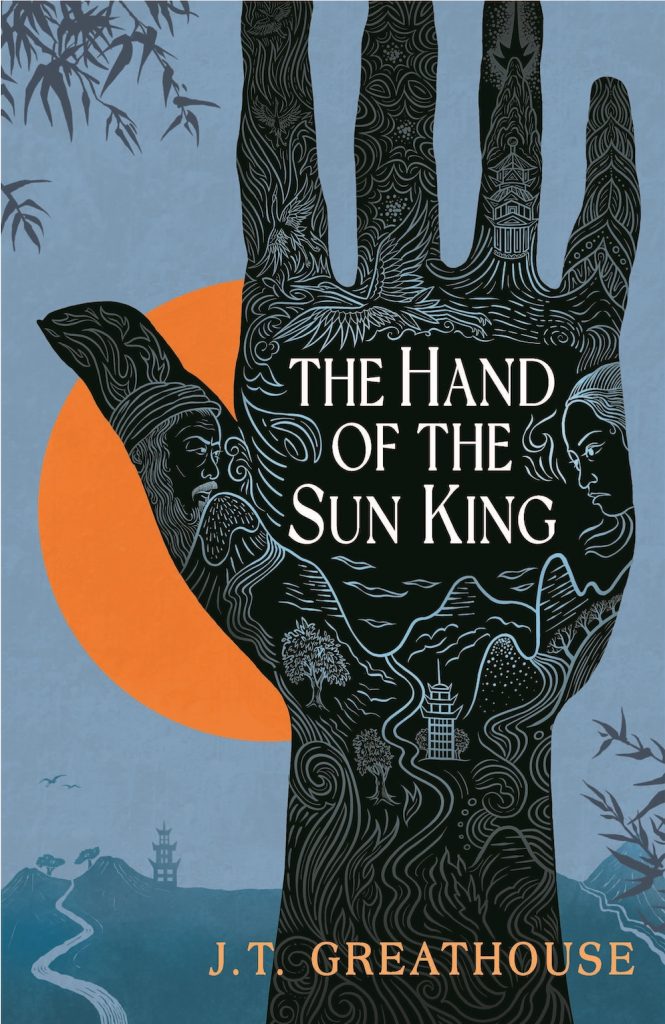 Here are just a few of the great reviews the first novel has received so far…
'THE HAND OF THE SUN KING fundamentally explores the right to make our own choices in life, to make sacrifices to serve the greater good and to use power to uplift the oppressed. Greathouse delivers a debut full of complexities, passion and grace, and I'm already longing for more.' — Fantasy Hive
'An excellent mix of classic and modern fantasy with a grimdark undertone of despair.' — Grimdark Magazine
'Add in a very cool magic system with weighty consequences, a cast of meaningful, well-developed characters, and a lush world that carefully considers its lore, economic struggles, and religious history, it's easy for me to call THE HAND OF THE SUN KING one of my top reads of 2021.' (10/10) — Fantasy Book Review
'JT Greathouse shows no first-time jitters wit his impressive and compelling debut novel… Greathouse casts an engrossing spell, establishing himself as an exciting new voice in epic fantasy.' — SFX Magazine
'HAND OF THE SUN KING is an exotic, original fantasy filled with magic and culture, the story of a character torn between two names, two loyalties, and two definitions of good and evil.' — Kevin J. Anderson
'Sometimes a book comes along that is truly special. J.T. Greathouse is about to take Patrick Rothfuss's crown with The Hand of the Sun King. It's a beautiful tale about someone trying to discover the magic within themselves, in a world where they'll never truly fit in. Be prepared to be swept along on a unique journey where the consequences of choice echo through an empire.' — Mike Shackle
'A sublime debut fantasy novel set in a unique world that, through the eyes of Wen Alder, shares the delightful intricacies of world-building' — Eternal Bookcase
Zeno represents J. T. Greathouse in the UK and Commonwealth, on behalf of the JABberwocky Literary Agency in New York.