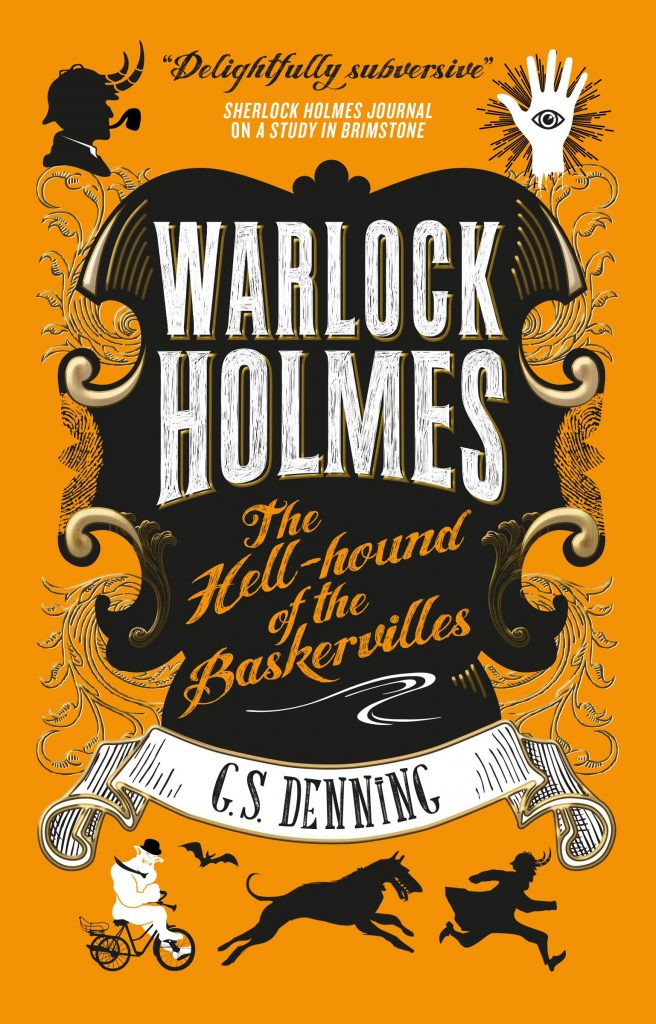 Today, the second novel in G.S. Denning's Warlock Holmes series hits shelves! Published by Titan Books, here's the synopsis for THE HELL-HOUND OF THE BASKERVILLES…
The game's afoot once more as Holmes and Watson face off against Moriarty's gang, the Pinkertons, flesh-eating horses, a parliament of imps, boredom, Surrey, a disappointing butler demon, a succubus, a wicked lord, an overly-Canadian lord, a tricycle-fight to the death and the dreaded Pumpcrow. Oh, and a hell hound, one assumes.
The first novel in the series, A STUDY IN BRIMSTONE is also published by Titan Books. Here are some of the great reviews the first novel has received so far…
'Douglas Adams meets Arthur Conan Doyle in this delightfully absurd collection of six cases… hilarious.' — Publishers Weekly
'The characters are so likable that they can pause their absurd antics to contemplate prejudice and privilege without missing a beat or falling out of their outrageous world. Denning has a knack for smooth writing that carries the action along and a keen sense for how to set up a joke. He imagines his world with gusto, lavishing the reader with hilarious details like Holmes' accordion playing and a gang of Baker Street Irregulars made up of horrifying were-rats… Funny, clever, and entertaining.' — Kirkus
'Some ideas are so obvious and clever that you wonder why it's taken the world so long to come up with them… Warlock Holmes: A Study in Brimstone is clever and funny supernatural silliness. Dennings has twisted and warped Sir Arthur Conan Doyle's world, to make it strange and sinisterly magical, and yet he's somehow managed to preserve the core charm of the original stories… If you ever wondered how much better Sherlock's would be if people could hurl hellfire at each other, well this one is for you.' — Starburst
'As with Steven Moffat and Mark Gatiss, much of Denning's shtick revolves around finding new riffs on Arthur Conan Doyle's original tales. But rather than simply trading up the spyglass for a smartphone, WARLOCK HOLMES goes balls out by, for example, presenting the Baker Street Irregulars as shape-shifting rats and Inspector Lestrade as a vampire who drinks neat nosebleed.' — SFX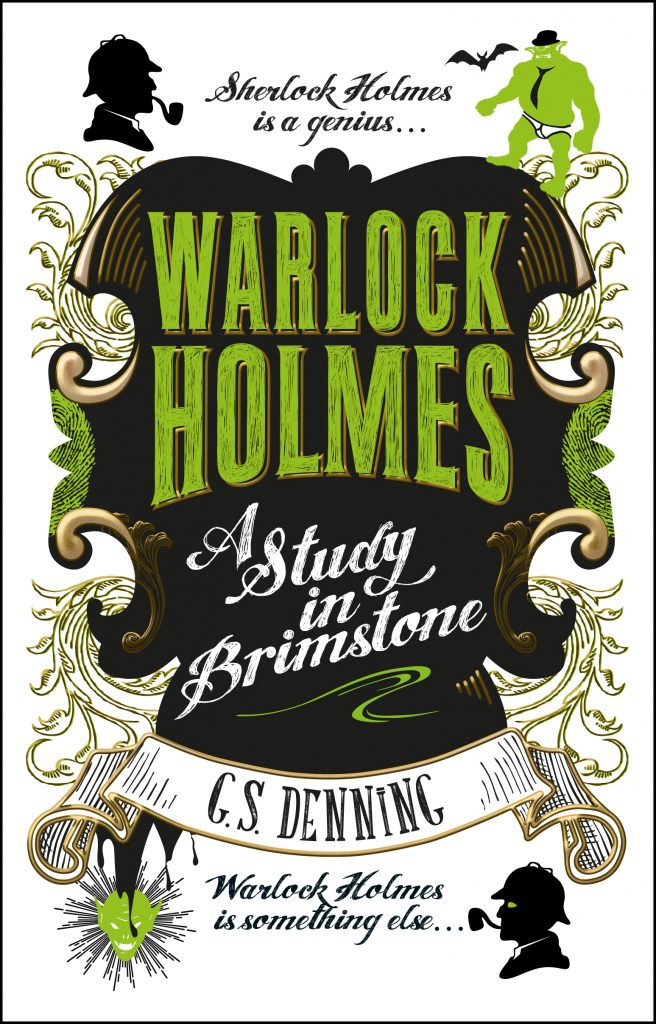 Zeno represents G.S. Denning in the UK and Commonwealth, on behalf of the JABberwocky Literary Agency in New York.