Grady Hendrix's latest horror masterpiece, HOW TO SELL A HAUNTED HOUSE is out tomorrow in the UK! To be published by Titan Books, here's the synopsis…
When Louise finds out her parents have died, she dreads going home. She doesn't want to leave her daughter with her ex and fly to Charleston. She doesn't want to deal with her family home, stuffed to the rafters with the remnants of her father's academic career and her mother's lifelong obsession with puppets and dolls. She doesn't want to learn how to live without the two people who knew and loved her best in the world.
Mostly, she doesn't want to deal with her brother, Mark, who never left their hometown, gets fired from one job after another, and resents her success. But she'll need his help to get the house ready for sale because it'll take more than some new paint on the walls and clearing out a lifetime of memories to get this place on the market.
Some houses don't want to be sold, and their home has other plans for both of them…
Like his novels The Southern Book Club's Guide to Slaying Vampires and The Final Girl Support Group, How to Sell a Haunted House is classic Hendrix: equal parts heartfelt and terrifying—a gripping new read from "the horror master" (USA Today).
The novel has already started generating some great early reviews…
'A must-have for any library that will appeal to a broad audience. Hendrix is a best-seller for a reason, and this new novel shows he is only getting better with age.' — Library Journal (Starred Review)
'With strong connections to twenty-first century classics […] Hendrix' book sets the high watermark for horror in 2023.' — Booklist (Starred Review)
'Warm up the VCR and fire up the air popper for a most bitchin' horror story by a gifted practitioner of these dark arts.' — Kirkus
'A spirited nightmare story about death, but also, what comes after: grief, guilt, family secrets, and estate administration. Oh, also, did I mention the evil puppets?' — Chuck Wendig, New York Times-bestselling author of The Book of Accidents
'It's tempting to point out the balance of horror and humor here, and the comingling of the two really is something else, but the true power behind How to Sell a Haunted House is in its emotionality, the sister-brother dynamic, the family matters. It's life and death in the childhood home, and Hendrix has masterfully rendered the journey from one end to the other.' — Josh Malerman, New York Times bestselling author of Bird Box and Daphne
'A madcap fun house of a novel. Zigzags from hilarious to horrifying to heartbreaking and back again in the blink of an eye. I loved it!' — Riley Sager, New York Times bestselling author of The House Across the Lake
'With his trademark charm and ingenuity, Hendrix upends the haunted house story. Chilling, surprising, and at times downright frightening, How to Sell a Haunted House is ultimately about how we're all haunted by our families and the lengths to which we must go to make peace with the past.' — Alma Katsu, author of The Fervor and The Hunger
THE FINAL GIRL SUPPORT GROUP, Hendrix's previous novel, which won the Goodreads Choice Award (Horror), is also published in the UK by Titan Books.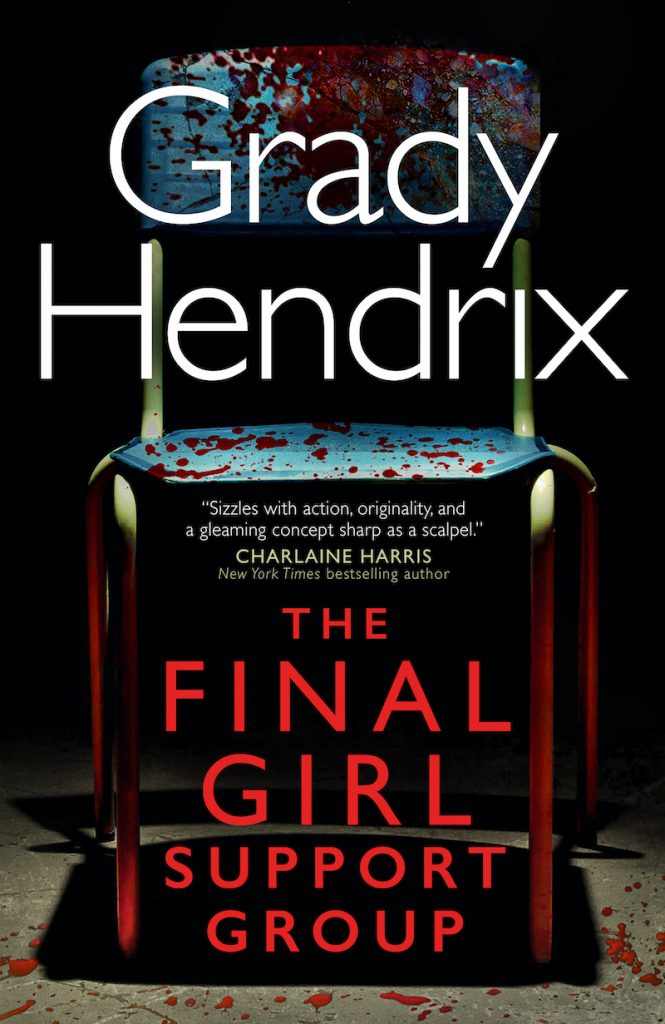 Zeno represents Grady Hendrix in the UK and Commonwealth, on behalf of the JABberwocky Literary Agency in New York.