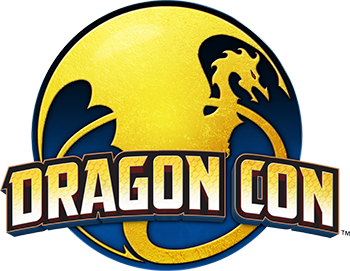 We're very happy to share the news that Travis Baldree, author of the best-selling, acclaimed LEGENDS & LATTES will be attending DragonCon. Over the course of the convention, Travis will be taking part in a few events! Check out the details, below.
Friday, August 31st
"All in the Game" — 4:00-5:00pm (Embassy EF Hyatt)
The market for new and exciting games of all sorts is burgeoning across every genre. If you want to be a part of this tidal wave of sales, these panelists will provide their expertise to help you make that happen.
Panelists:

Bill Bridges, Irene Zielinski, Mike Capps, Bendy Mitchell, Dan Jolley, Travis Baldree

"But You're Fine With Potatoes? Historical Accuracy in High Fantasy" — 7:00-8:00pm (L401-L403 Marriott)
When your world building is limited only by your imagination, why do so many writers default to historical stereotypes?
Panelists:

Milton J. Davis, Travis Baldree, Katie Cross, Tao Wong, Andrea Stewart
Saturday, September 1st
Author Signing — 1:00-2:00pm — Overlook Westin

"Level Up: Exploring the LitRPG World — Insights from Authors and Narrators" — 2:30-3:30pm — Embassy CD Hyatt
Join LitRPG Legends as they share personal insights, experiences, and inspirations that have shaped their work within the emerging LitRPG genre. Presented by Podium, moderated by Victoria Gerken.
Panelists:

Bryce O'Connor, Luke Chmilenko, Shami A Stovall, Jez Cajiao, Shirtaloon, Travis Baldree

Reading Session — 1:00-2:00pm — Learning Center Hyatt
Sunday, September 2nd
"Where do we go from here? The Future of Fantasy Literature" — 8:30-9:30pm — Embassy CD Hyatt
Fantasy is expanding it can seem like the world of Fantasy Lit is expanding at an exponential rate, but is it? Here we will discuss current and new trends in Literature. Can they accurately predict what will become the next big Lit thing? Only time will tell.
Panelists:

Trisha J. Wooldridge, Milton J. Davis, K.D. Edwards, Travis Baldree, Ryan DeBruyn, K.T. Hanna
Travis is the author of the best-selling LEGENDS & LATTES — out now, published by Tor Books in North America and in the UK, as well as in a growing number of translated editions (see his author page for more details). His next novel is BOOKSHOPS & BONEDUST, due to be published in November 2023, by Tor Books in North America and in the UK.