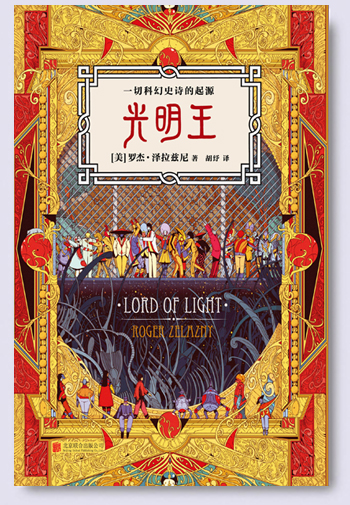 Today we can share two more Chinese-language covers, this time for Roger Zelazny's LORD OF LIGHT (above) and CREATURES OF LIGHT AND DARKNESS (below). Both books will be published later this year by the Beijing Publishing United Co., Ltd.
LORD OF LIGHT won the Hugo Award and was nominated for the Nebula Award in 1968. The novel is published in the UK by Gollancz, as part of the SF Masterworks series. Here's the synopsis…
One of the very best must-read SF novels of all time.
Imagine a distant world where gods walk as men, but wield vast and hidden powers. Here they have made the stage on which they build a subtle pattern of alliance, love, and deadly enmity. Are they truly immortal? Who are these gods who rule the destiny of a teeming world?
Their names include Brahma, Kali, Krishna and also he who was called Buddha, the Lord of Light, but who now prefers to be known simply as Sam. The gradual unfolding of the story — how the colonization of another planet became a re-enactment of Eastern mythology — is one of the great imaginative feats of modern science fiction.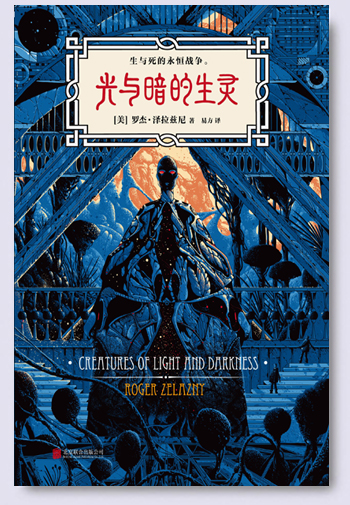 Here's the synopsis for CREATURES OF LIGHT AND DARKNESS, which is currently published in English by Eos…
Two gods, two houses, one quest, and the eternal war between life and death 
To save his kingdom, Anubis, Lord of the Dead, sends forth his servant on a mission of vengeance. At the same time, from The House of Life, Osiris sends forth his son, Horus, on the same mission to destroy utterly and forever The Prince Who Was a Thousand.
But neither of these superhuman warriors is prepared for the strange and harrowing world of mortal life, and The Thing That Cries in the Night may well destroy not only their worlds, but all mankind.
As Zelazny did with the Hindu pantheon in the legendary, groundbreaking classic Lord of Light, the master storyteller here breathes new life into the Egyptian gods with another dazzling tale of mythology and imagination.
Both novels were first published by Doubleday – LORD OF LIGHT in 1967, and CREATURES OF LIGHT AND DARKNESS in 1969. We've included the original covers for the two novels, and also the most recent English-language editions, below.
Zeno represents Roger Zelazny in translation, on behalf of the Zelazny Estate.